Zimbabwe Grapples with Big Shortage of ARVs.
By Nevson Mpofu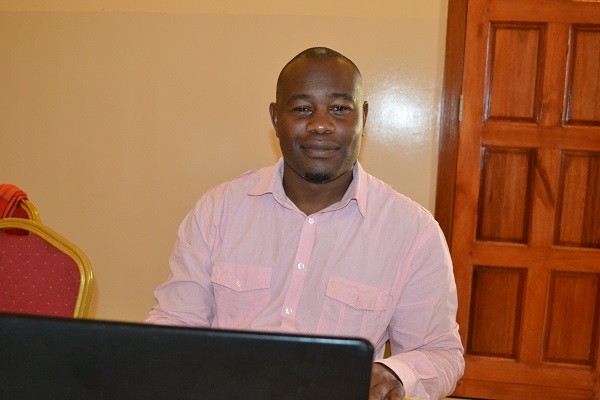 The Government of Zimbabwe has been urged to un-lock the US$400 Million Global Fund HIV and AIDS Finance. This will make it work way-forward solutions to prevent the further spread of HIV and AIDS. The call has come at a time the country is running serious shortage of ARVs.
Secondly, the Executive Director of the Zimbabwe AIDS Net-Work [ZAN] Taurai Nyandoro advised the Government to pay US $6, 9 Million owed to suppliers of ARVs between 2017 and 2018. This, he said is the other reason why suppliers of ARVs are not supplying the country with drugs.
According to ZAN Director, to un-lock the Global Fund US $4 million, the Government must increase support to programs that focus on HIV and AIDS.
'' Zimbabwe must un-lock US$ 400 million Global Fund HIV  finance which can help in alleviating poverty related to the spread of the deadly HIV which progresses to AIDS if not well managed .
''How-ever, to un-lock the finance, the Government must support programs in line with HIV and AIDS in the country.''
''We want the number of those clients under the Global Fund to increase from 710,000 clients to a much bigger figure. The Government working with NAC has 113, 000 [Anti-Retroviral Therapy] ART Clients while PEPFAR has 193 clients .This will help eradicate HIV. Even by 2030 it's possible to eliminate HIV if as well 90%, 90 %, 90% targets of the UNITED NATIONS are put in place.
Nyandoro further highlighted that the Ministry of Health and Child-Care has 100,000 people on ARV TEST and TREATMENT. This brings to 8000 new clients a month accessing services. He further advised the Government to give 15% support to the Health sector in its budget. This 15% increase which is Z$502 million makes it easy to get Global Fund support.
''The need to unlock the Global Fund finance facility is a big way-forward in making an end to the spread of HIV. There is shortage of ARVs of which the problem must be solved as fast as possible in the country'', concludes Nyandoro .
A National AIDS Council official who declined to be named out said NAC in 2019 availed Z $23 million for HIV and AIDS in the country. He pointed out that besides this big money availed, the shortage of ARVs and STI Anti-Biotics is there because the Government owes suppliers much money.
''Yes. The shortage of ARVs must be addressed now. Anti-Biotics on Sexual Transmitted Diseases Treatment are on the short supply list as well. The challenge is now with those who use ARVs, the HIV positive people'', he said.