SADC region urged to have common position on use of coal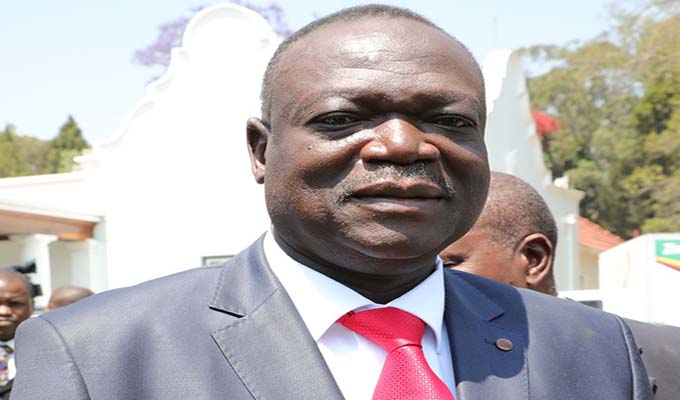 By Wallace Mawire
Zimbabwe's Minister of Lands, Agriculture, Water, Climate and Rural Resettlement, Chief Air Marshall (Rtd) Perrance Shiri has urged the Southern African Development Community (SADC) region to come up with a common position on the use of coal as the global agenda for global nations to adopt clean and renewable forms of energy gather momentum.
Minister Shiri made the remarks at the just ended inter-ministerial dialogue on climate change held in Harare on 6 September, 2019.
He said that it was now very necessary for countries in the SADC region, such as Zimbabwe, Mozambique and South Africa which were using coal as a source of energy to come up with a common position on how they could transition to other alternative forms of clean energy.
However, Minster Shiri, commenting on the situation in Zimbabwe with regards to the use of coal, said that the country was endowed with billions of tonnes of coal which it heavily relied on for thermal power generation and it was not going to be so easy to let go without any meaningful commensurate benefit for the country.
The minister also said that there was great potential to harness new technologies on the use of coal which had been adopted by other countries.
The remarks come in the wake of his recent visit to Japan, where the possibility of use of new clean coal technologies had been explored with officials in that country.
Zimbabwe's climate change management department Director, Washington Zhakata, at the same meeting said that the country was moving on a path to eliminate the use of fossil fuels, such as coal. He said that Hwange Power Station was generating at least 60% of the country's power from coal.
"The situation has also been exarcebated due to dwindling water resources at Zambezi river and Kariba dam. This has seen a reduction in the levels of hydro-power generation in the country,"Zhakata said.
He added that Zimbabwe also needed to place itself in the global scenario and align itself with on-going declarations in the fight against climate change.
According to Zhakata, some of the African countries which had aligned themselves with the declarations on the phasing out of coal under the Paris Agreement include Nigeria, Togo and Algeria.
At the same meeting, it was also revealed that in Zimbabwe, the major sources of energy were from thermal power which is reported to contribute to climate change.
It was also however, noted that the country was to soon launch the renewable energy and bio-fuels policies in a bid to discourage continued use of fossil fuels.
It was also revealed that Zimbabwe was in the process of establishing two more coal fired thermal power units at Hwange Power Station.
However, Lawrence Mashungu, an officer in the climate change management department said that the proposed plants were to be energy efficient, although using coal power.
The additional units are also expected to help alleviate Zimbabwe's power crisis.