Nigeria:Insight Into The Edewor Foundation
By Ajong Mbapndah L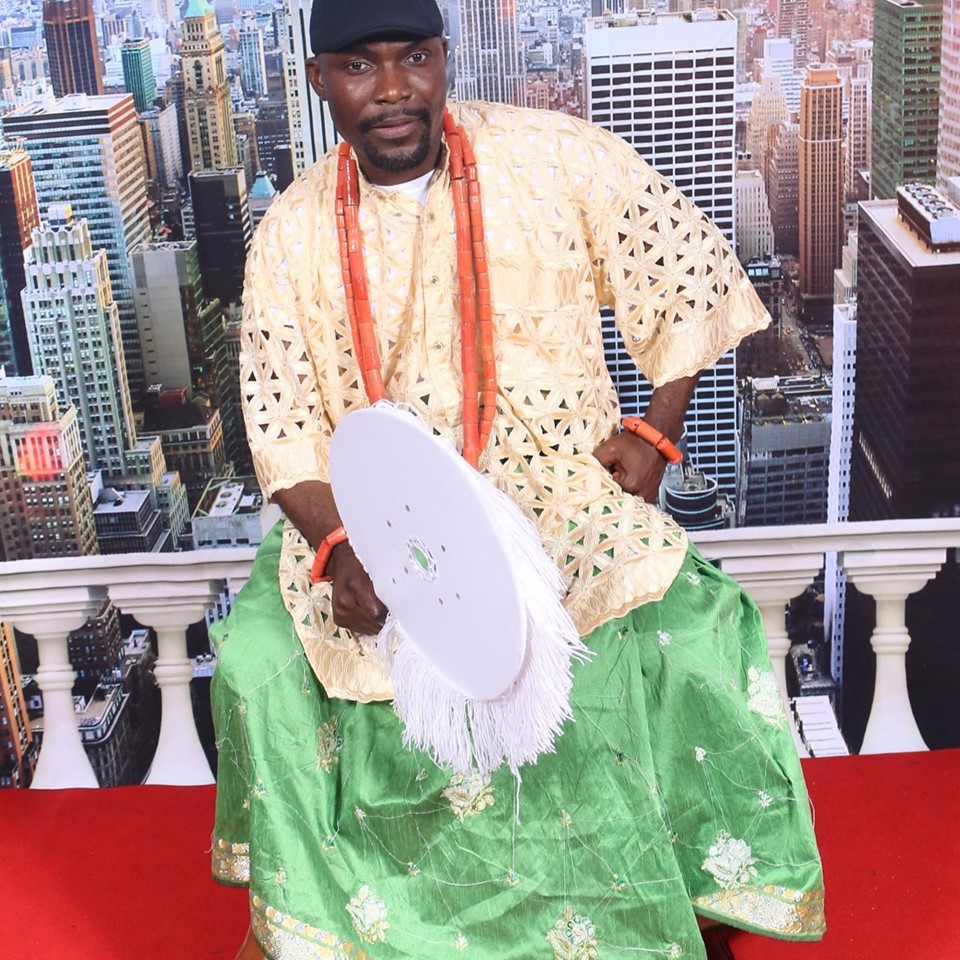 Rollison Edewor has embarked on a lofty mission to transform lives in his local community in Nigeria. The Founder of the Edewor Foundation shares insight his work ,projects, and way forward in an interview with PAV.
Prof Rollison Edewor is Founder of the Edewor Foundation, can you introduce the Foundation and its mission?
The essence of life and true self is to help and love one another. And to better achieve this, one must go where it is most needed and appreciated. Together with my family, we set up this foundation to give back to the society where poverty and lack of funds to further education are at its peak. In general, we want to help reduce hunger, poverty and illiteracy among fellow Africans or those that relatively falls into this category.
The Foundation has been engaged in a number of Peace, Security & Investment initiatives, can you shed some light on this?
Delta state (Nigeria) is plagued with ethnic and violent unrest, as well as insecurity. Resulting to underdevelopment which is one reason why investors and citizens in diaspora refused to relocate or invest. But reality is now setting in as the world begins to advance towards technology, the aging of violence begins to give way to peace. Which is where we had to come in to unite them. For ethnic communities to come together to promote growth is something unheard of in decades. My goal was to bring all the ethnic groups together but my connection to all is limited. So, I started with where I grew up, SAPELE kingdom. The unity will warrant them to sign a peace and security agreement. This agreement is tendered to prospective investors for assurance.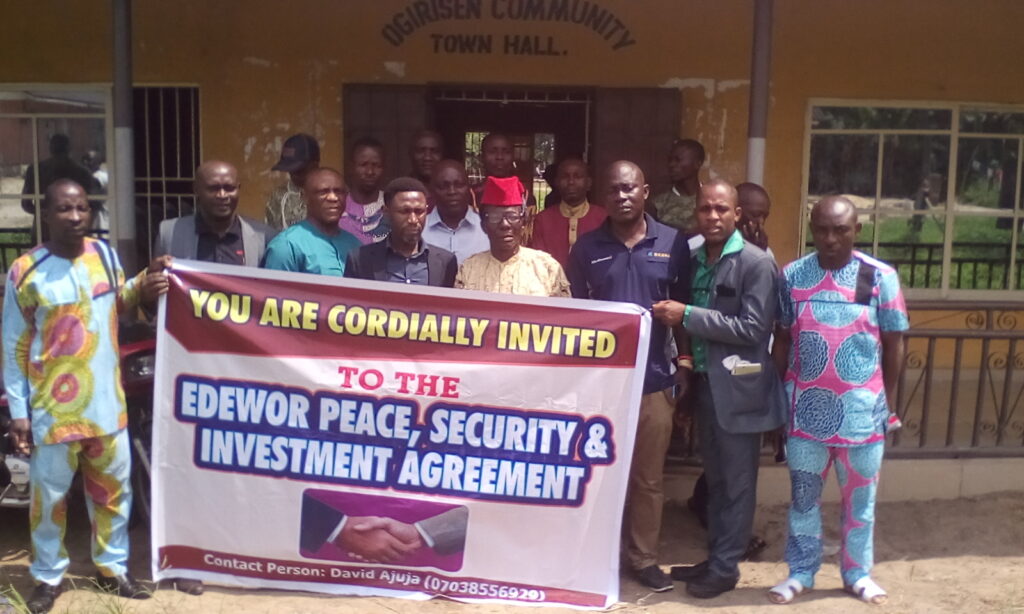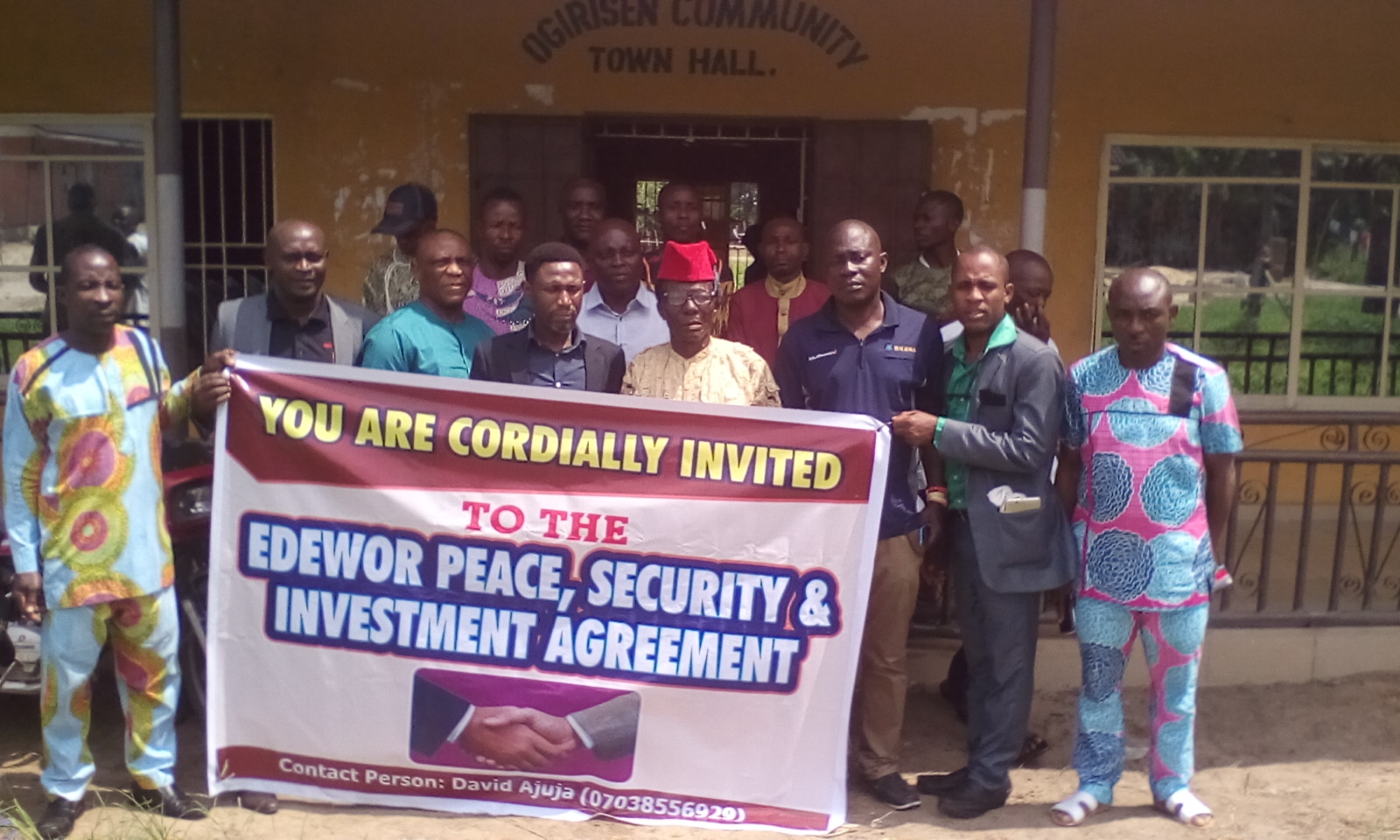 At one of its recent meetings, representatives of over 30 communities of Okpe Kingdom indicated their willingness to give peace a chance by working out modalities of ensuring peace and security reign in their communities , where is the Okpe Kingdom , what has been going on there and why the need for peace?
The area is underdeveloped. Educational awareness is very low, and the youths are restless resulting to crime and unruly conducts. Thus, we created a literacy center in one of the villages. Where we currently have 5 standing and qualified teachers. We plan to open more. The purpose is to train their mind and prepare them for this peaceful atmosphere. They loved it and thus, the many villages coming out.
The meeting saw the presentation of the Edewor Peace, Security & Investment Agreement papers to all the communities, what is the content of these papers?
The content of the document is nothing but a promise and obligation to protect and maintain peaceful atmosphere with Investors, Investments and other citizens in diaspora. NOTE: Many Nigerians in diaspora are afraid to go back home for fear of harassment and insecurity.
The people of the Kingdom are enthused with prospects of investment, what are some of the opportunities that could be of interest to investors in that part of Nigeria?
The investment comes from fellow Nigerian citizens and any foreigner who wants to invest. Since most of us are afraid of investing at home due to embezzlement and scam. Seeing the action of the youth and community towards advocating for peace will motivate and compel others to relate about investing at home.
Looking broadly at Nigeria, we see to see either conflicts or potential for conflict everywhere, between different ethnic communities, between political parties, between Christians and Muslims, Fulani etc, what is your take on the situation in the country ?
To be honest, I do believe if jobs are created, these problems will either seize or decrease. All play without work makes Jack a dull boy. They must have something doing. Just take for example the literacy school we opened, hundreds of youths now attending. Imagine when you create jobs.
With the experience you have garnered, how recommendations do you have in mind for a more harmonious country, and does the Edewor Foundation plan to tackle state and nationwide issues or remain limited to your local community of Okpe?
This experience shows that people actually want peace and development. The quest to learn is proof to that. The Edewor Foundation is still in its infancy stage. Thus, our presence or activities are still limited. Sapele is my hometown, easier for us to relate, so I started with them first. If this is successful, we will extend to others.
On politics, President Buhari is into his second and last term, what are some of the priority areas that you think he must tackle?
Am not a politician and don't do politics. So this question is not for me.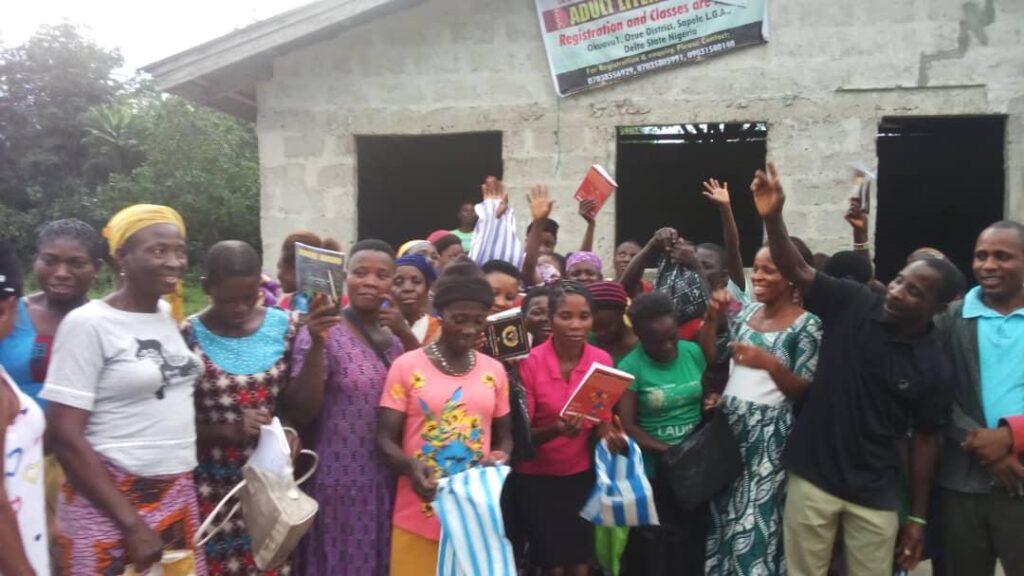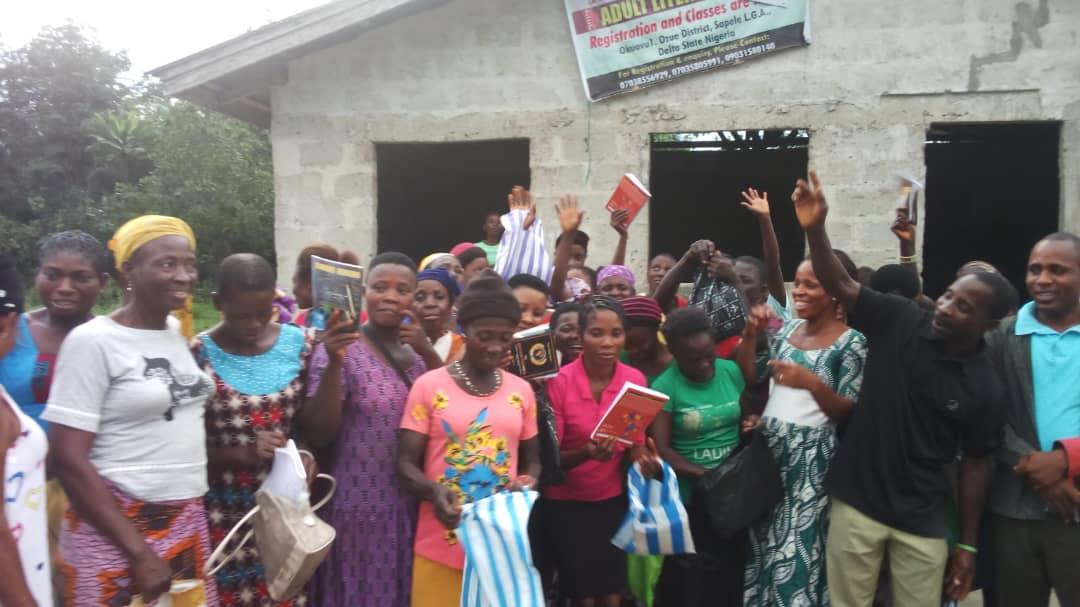 Your reaction  to the recent arrest of Nigerians in the USA for diverse cybercrimes, how does Nigeria handle the stigma that comes with crimes of a few been labeled on the entire polity?
Kid you not. This issue affected my moral. Just imagine after building trust and support, such thing happened. Your spirit is dampened. Mind you, not just Nigerians only, but those who for years had trust in us. But am glad to hear that the Nigerian government partook in the operation to crack them down.
What else will the Edewor Foundation be working on for the rest of the year and beyond?
For now, we are working on opening more literacy and skill acquisition stations in interior villages.