Mozambique: 10 dead in Frelimo election campaign
By Arnaldo Cuamba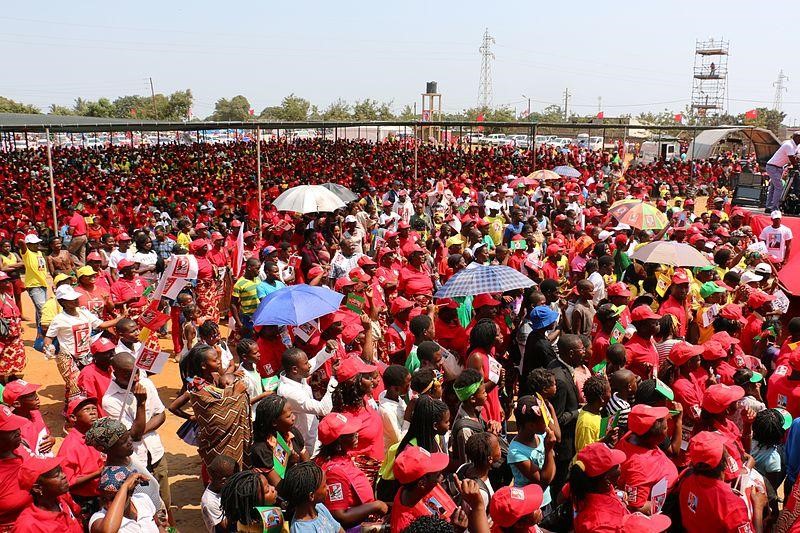 At least 10 militants and supporters of the ruling Frelimo party lost their lives in northern Mozambique at the end of another "vote-hunting" day for the general elections sheduled for 15 October.
In the tragedy, occurred at the 25 de Junho stadium in Nampula, 85 other people were injured, Frelimo Provincial Secretary Agostinho Trinta told the press.
"The accident happened at the end of a show when our members and supporters were trying to get out of the gate, which led to confusion where some people fell and others trampled."
It is not yet clear what caused the crash, but Pan African Visions learned that there was a failure to coordinate police teams and the security team of the Head of State. According to a source, at the end of the event, the confusion was set up when a huge human frame wanted to see him closely and greet him, but some exit doors were closed for security reasons.
Joaquim Sive, provincial police commander was suspended following the incident, the source said.
The Frelimo Provincial Party Committee issued a note presenting the most condolences to the families of the bereaved members, and further informs that it has already reported to the Mozambican Police for due legal expertise and procedures.
According to Trinta, a committee has already been set up to monitor the families of the victims, including the wounded, and to provide all necessary support and solidarity.
Wednesday's election campaign in the city of Nampula was attended by thousands of people who hosted the show run by Frelimo presidential candidate Filipe Nyusi.