Kenya:Seven dead in a flash flood tragedy at Hell's Gate National Park
By Samuel Ouma | @journalist_27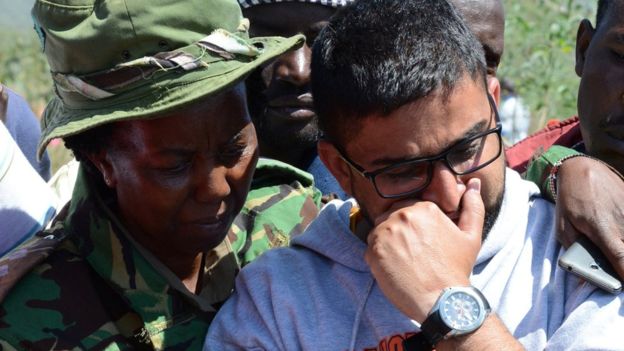 Seven people have been confirmed dead in Kenya after a flash flood wash them away at the Hell's Gate National Park in Kenya's Rift Valley on Sunday evening.
Kenya Wildlife Services said the seven consisted of five Kenyan tourists of Indian origin, a local guide and one foreigner whose identity is yet to be revealed. The casualties were in a group of 13 people who were on excursion at Ol-Jorowa gorge within the park. It is alleged the park rangers launched rescue operations after being alerted by the two survivors about the incident. Some bodies were recovered on Sunday night and others on Monday morning.
"All the bodies have been found, we now have the seven of the people who were swept away on Sunday," said a police officer who was the part of the rescue team. The multi-agency teams comprises of police, Kenya Red Cross officials and Kenya Wildlife officers.
The park was closed indefinitely closed on Monday due to heavy downpour in the area and its surroundings. The authority has gone ahead and issued a list of names of the survivors while the victims will be disclosed after the information of their demise is revealed to their next of kin.
"The gorge in Hell's Gate has been closed to the public with immediate effect due to the continuing rains," said the communication officer.
The gorge which is susceptible to flash floods killed seven people who were on tour in 2012. The park is known for electricity generation. It was started in 1984.