Gambia to Host Drama Fest-Gambia 2019
By Bakary Ceesay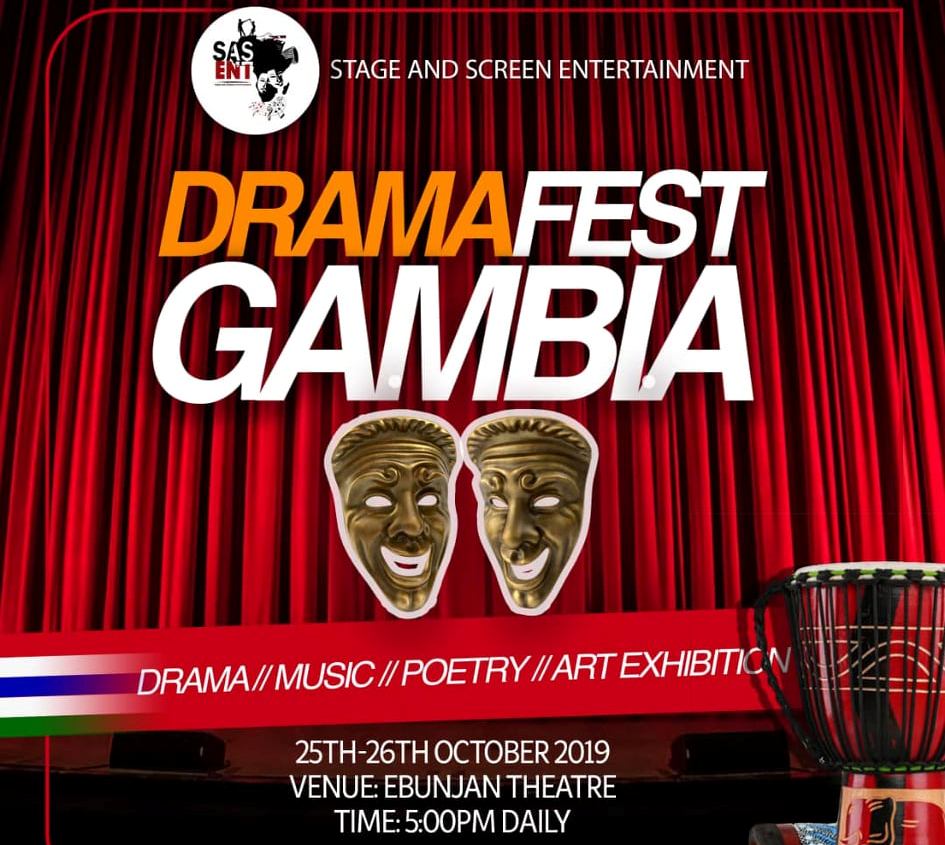 Gambia is expected to host maiden edition of Drama Fest-Gambia 2019 on 25-26 October, 2019 at Ebunjan Theatre in Kanifing.
Organised by Stage and Screen Entertainment Africa is a premium Entertainment Art network that seeks to nurture, promote, develop and engage the vision of creative and performing art in Africa.
This was revealed during a press conference which attracts writers, playwrights, directors, actors at West Africa Insurance Institute on 7th September, 2019.
Milton Kamanda, coordinator of Stage and Screen Entertainment Africa The Gambia explained that the event will showcase an array of cultural diversity through drama, music, dance poetry and arts exhibition which will feature creative and literary work done by renowned playwrights and directors from the Gambia.
According to him, this year the festival will show case home grown talents from the different facets of art.
He added that: "Our goal is to use Art Edutainment as a means of sustainable livelihood for upcoming and established artist, artiste thereby showcasing the work of creativity, craft and art to the world"
Miss Monica Davies, Chairperson Drama Fest-Gambia said they want to empower the next generation of art through leadership training.
She pointed out that Drama Fest want to promote arts entrepreneurship in Africa, through training, mentorship and networking platforms, to appreciate and celebrate the diversity of African arts.
"Recognizing distinguished accomplished personalities in the arts fraternity in the Gambia and Africa at large. Promote arts as a positive tool for social and economic transformation in Africa. To use creative and performing arts to address the ills in our communities. Giving preferences to promote and support local talents. Engage relevant stakeholders in the arts industry within the region with the implementation of policies that benefits its people," Davies a prominent actress in Gambia said.
She noted that the event will be in a form of trade fares, concerts and art exhibition as one of the medium to showcase African arts to the world, by encouraging government to create state funds to support arts in school and tertiary levels.