Gambia: Junta Spokesperson Describes Gov't White Paper on Janneh Commission as Witch-Hunt
By Bakary Ceesay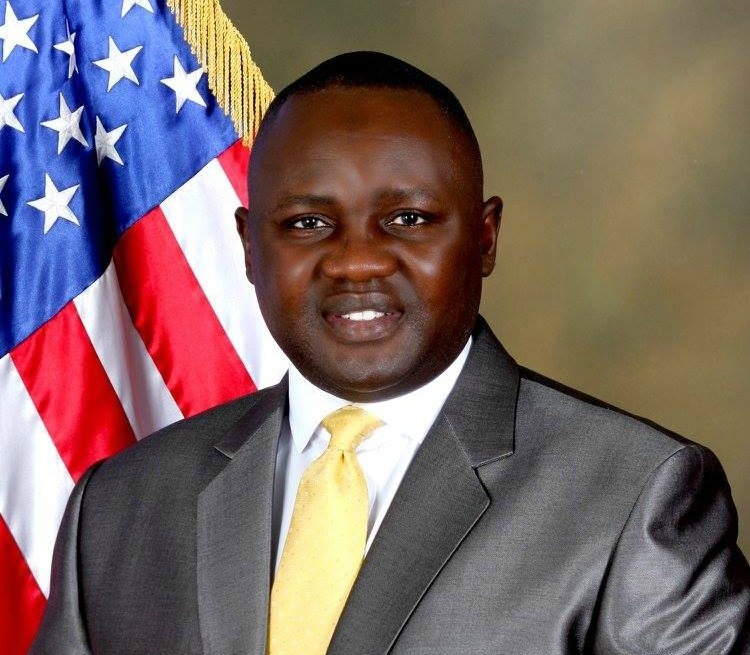 Ebou Jallow, former Spokesperson of Armed Forces Provisional Ruling Council (AFPRC) has described the government white paper on commission of inquiry as 'purely political process to malign and witch-hunt perceived enemies'.
The commission of inquiry, also called Janneh Commission was setup in 2017 to look into the financial activities and dealings of ex-president Yahya Jammeh and his close associates from 1994- 2016.
The government white paper of commission of inquiry report of 1600 page strongly recommended that Ebou Jallow, Edward Singhateh and Yankuba Touray all former members of the Armed Forces Provisional Ruling Council (AFPRC) have been asked by Gambia government to return stolen monies belonging to the state in the sum of thirty two million, two hundred and twenty thousand dollars ($32, 220, 000).
Ebou Jallow former Spokesperson, Edward Singhateh, Defense Minister and Yankuba Touray former Minister of Local Government were found culpable by the commission of inquiry otherwise Janneh Commission for failing to account for $32, 220, 000 loan from Taiwan and thus liable for the accounts unaccounted for.
They have also been indicted by the commission for obtaining $35m loans from China on behalf of the Gambia government out of which only $2.3m have been deposited at the Central Bank of the Gambia while $2.7m is been claimed to be handed over to Yahya Jammeh then Chairman of the Military Junta.
"Mr. Ebou Jallow, Mr. Edward Singhateh and Mr. Yankuba Touray are hereby ordered to pay back to the state the sum of $32, 220, 000 within 30 days from the publication of this white Paper failing which their properties will be forfeited to the state and sold. The proceeds of sale shall be applied to the payment of monies for which they are found to be liable in the report, in addition to criminal proceedings to be instituted against them," government white paper submitted.
The white paper noted that Mr. Ebou Jallow, Mr. Edward Singhateh and Mr. Yankuba Touray are no longer fit to hold public offices for eternity as well as banned from holding any director position in any state enterprise in The Gambia for fifteen (15) years effective from 13th September, 2019.
However, Jallow, who is based in US in response on his Social media network, said the Janneh Commission just like the TRRC is not in compliance with Gambian Constitution. It has now turned out to be nothing but a purely political process to malign and witch-hunt perceived enemies.
"It was the Minister of Justice himself, Ba Marie-Tambedou through Saihou Saidy-Leigh of the UDP who cajoled me into participating in the Janneh Commission, and I accepted it knowing fully well what I was going to do: debunking lies. I have no doubt today that President Barrow is nothing but an unfortunate president with an incredibly sinister and incompetent administration at his service constantly misleading him into serious errors in governance," former junta spokesperson said.
He explained that: "Nobody has ever served me an adverse mention from The Gambia government according to law. The Gambian Constitution Section 204 states clearly – (1) "Where a Commission of Inquiry makes an adverse finding against any person, it shall, at the time of submitting its report to the President, inform such persons of the finding and the reasons therefore."
"Yet The Gambia government blatantly abused its authority and went on a smear campaign in a typical fashion of a banana republic calling the establishment of a bona fide diplomatic relation between two sovereign countries a "forgery".  President Barrow's government also nose-dived further to the deep end of mendacity by accusing me of being part of "the AFPRC that failed to account $32,220,000 of the loan from Taiwan,"
According to him, he resigned from the AFPRC just about two months after the Gambia Government secured the loan from the Republic of China Export-Import Bank, and $30M of those proceeds were deposited at the Republic of Gambia Special Development Account with the Citibank, NY; $2.3M was deposited in a Special Government Account with the Central Bank in cash; and Yaya Jammeh kept the remainder in his custody at the State House at 1 Marina Parade.
Jallow further explained the entire loan package was later ratified by The Gambia National Assembly into law and if the Gambia government was interested in the truth rather than political chicanery they could have easily identified and traced every transaction from those bank accounts managed by the Gambia Central Bank.
"The records of these transactions exist. I have copies, and so do the Citi Bank of New York and the Central Bank in the Gambia," he said.