First immigrants arrive in Rwanda from Libya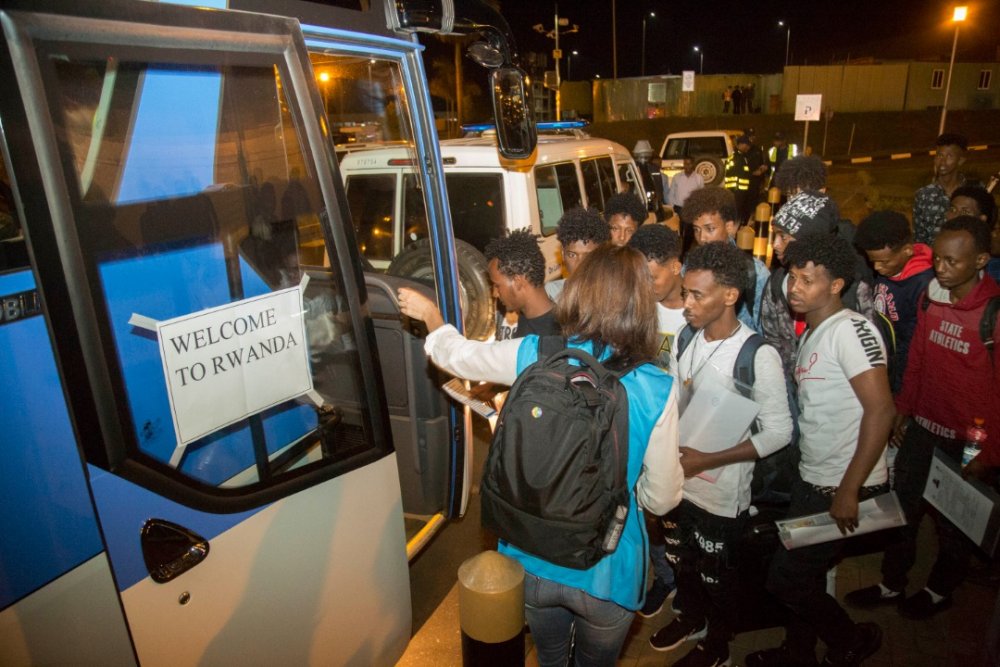 By Maniraguha Ferdinand
First immigrants who were trapped in Libya on their way to Europe have arrived in Rwanda, where government has agreed to give them asylum.
A group of 66 immigrants mainly unaccompanied minors, single mothers and youth have landed at Kigali International Airport on Thursday midnight.
Upon arrival, they were escorted to Gashora camp, in South-Eastern Rwanda where they will be being catered for by United Nations High Commissioner for Refugees (UNCHR).
This group of immigrants is the first to be sent in Rwanda among 500 immigrants whom Rwanda agreed to host, in its fight against torture and slavery they were experiencing in Libya.
UNCHR says that bringing those immigrants will give them safety contrary to how they were living in Libya.
Thousands of immigrants try to cross from Africa to Europe in search of better life. Some drown in the sea or become prey to the pirates who operate in the internationals waters.
Data from United Nations High Commissioner for Refugees shows that 116,647 migrants and refugees reached European shores from Africa by crossing Mediterranean sea.
At least 2,275 people died or went missing as they tried to cross to Europe in 2018, leading to an average of six deaths a day.