Cameroon:Noela Lyonga Foundation closes YouthswhoRuntheWorld campaign with 2km Run
By Boris Esono Nwenfor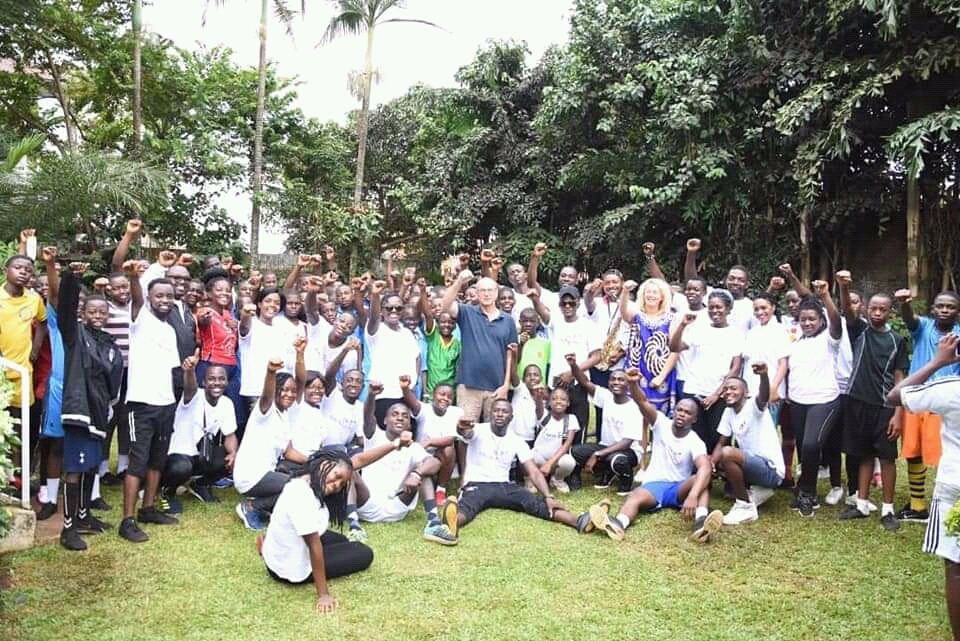 More than 237 youths have participated in a 2km run and learning on how to avoid the consumption of harmful drugs, excess alcohol. The event organized by the Noela Lyonga Foundation titled "Youths who run the World" took place recently in Yaounde. So far over 587 plus youths have been trained in five towns, Buea, Limbe, Douala, Kribi and now Yaounde. In an exclusive interview in Buea with the Founder/CEO of the said foundation, Noela Lyonga she outlined the reasons behind the campaign.
Reporter: What motivated you to come up with the campaign?
Noela Lyonga: Sometime a ago I met with Dan Thompsom who has cancer and presently running all over the world. His target is to run in 206 countries all over the world and if he can meet up with his target in 2020, he will be awarded a medal in each country. I ran with him when he came to Cameroon in Douala and we did a 10km run and it was very significant to them because I lost a friend due to cancer. We will not say she was not very careful about her health as she was very careful by the time she realize she was sick. If she had a better lifestyle while she was younger, I so do believe she would have grown old without falling into such.
When He when back to London, he asked me what we can do to educate people on cancer and that is why I came up with the suggestion youths who run the world. I did not want to focus on the elderly because it would be very difficult for them to change their lifestyle.
Reporter: Why the campaign #YouthswhoRuntheWorld?
Noela Lyonga: The campaign for us to train them on how to live a healthy lifestyle focusing on teaching them how to sleep better, eat better, how to avoid the consumption of harmful drugs, excess alcohol which will prevent them from getting diseases like cancer, depression, cardiovascular disease and in turn become more productive humans in the long run.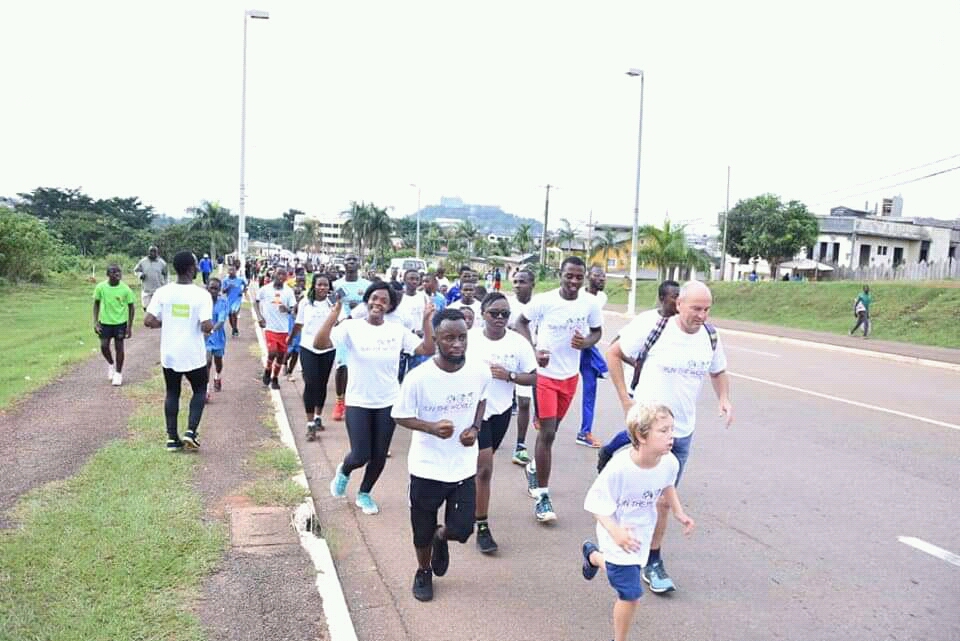 Reporter: How important is this to the youths?
Noela Lyonga: A lot of young people grow old and fall into sicknesses like depression, heart diseases because they don't manage themselves well. So teaching them how to manage their health will help them to grow older, to be to be young people who have a different impression about health when they get to a certain age. Teaching them equally can prevent them from getting Cancer as it affects people who smoke, and do not exercise.
Reporter: Any follow up of the youths?
Noela Lyonga: It is not just a one day thing; it is a lifetime journey and a lifetime contract we have with the young people. After three months, we have to meet the young people again to be sure that they are living healthy and active lifestyle. After three, six years or maybe ten years, we will be watching on their health, keeping in touch to make sure they are youths running the world.
Reporter: How important is the follow up?
Noela Lyonga: It is very important because trainings are normally done and sometimes when you do not follow up the youths think you are just coming to give another talk. But the follow up will help us track those that are really interested and who have kept all what we said during the trainings. We are doing the three months because we want to see if they have changed what they are eating, and to make sure that our trainings did not just go in the air.
Reporter: Any last words?
Noela Lyonga: Sometimes it is very challenging for you to watch out on your health and habit in terms of what you eat, exercise and lots more because of our environment. I will plead with anybody to give a chance to manage at least a 21 days lifestyle. And if you can do that you are going to see that you are setting more targets for yourself. If you are a below 18, you have to make sure you sleep at least 11 hours a day. If you are above, you have to make sure you sleep at least 8 hours a day. If you have a chance to pick one thing for a healthy lifestyle whether it is what you eat or exercise habit, avoiding alcohol, it can help you to have a 50 per cent chance to be different. Please make sure you stick one thing that will make your life different.