Cameroon:Foretia Foundation edifies Business operators on Basic entrepreneur skills
By Boris Esono Nwenfor
Some 100 small business owners in the formal and informal sectors, Agribusiness persons and prospective business owners were trained on Business management, Tax requirement, registration, declaration procedures and access to finance in order to boost their various ventures. The event organized by the Small Business and Entrepreneurship Centre (SBEC) of the Denis and Lenora Foretia Foundation in partnership with the Canada International Development – Global Affairs Canada took place at DK Hotel in Douala September 26, 2019,
Ekuh Edmond, Business and Entrepreneurship Trainer with the CCEMMED, edified participants on business management, focusing on 4 key tenets; business engineering, business model development, business optimization, and financial management. To him, sales are the ultimate skill in business as without sales, cash cannot flow into that business. "Whatever value your are creating if you do not sell it there is no return. Sales is what generate revenue and drives operations and growth of the business. If you have a product and you cannot sell it, you cannot guarantee sustainability."
He enjoined participants to do talent optimization as it involves "It is important because you need to identify the skills or the team. It can be your co-partners or your co-founders, staff. The secret is for you to identify the skill set that compliment what your are looking for. For instance, if I am good in finance, I look for someone who us good in marketing. It takes a blend to guarantee productivity in business."
To Usmanu Baba, SBEC Director, access to finance is a key factor to the growth of SMEs but that notwithstanding, because of the difficulties faced by financial institutions in obtaining information on the borrower-solvency, lack of reliable financial statement of SMEs, absence of guarantee or inadequate collateral and lack of business plan, they (banks) become reluctant to award loans to these SMEs. According to the 2009 IMF study report, heavy taxes and 15 per cent interest ceiling on loans on SMEs also discourage these institutions from financing the sector.
In addition to challenges mentioned during the training, noncompliance with the tax regulations are factors hindering the development of SMEs. The SMEs are usually ignorant on the importance o complying with the tax regulations and are sometimes not aware of the different tax systems.
Awunjia Christopher, Managing Partner ACN & Co called on the business persons to do everything possible to get accountants for their businesses and to do good book keeping. He said, "Many SMEs are struggling because they have no accounts. They are dupe or called to invest in something they have no idea about. Accountants are there to solve the problems that arise in a business.
He added that it is very important for SMEs to know the various taxes but these SMEs do not bother to know which may lead them being exploited. "Companies should know how to come out of the informal to the formal sector so they can be free to do business, source for funding and others. If they remain in the informal sector they mat nor have partners who can push the business forward." "With this kind of seminar it will raise awareness and make people know that these things are very simple to do."
To a participant, "I am very happy for such a training giving to us by the foundation. It will really help me a lot in growing my business and I intend to put all the strategies in to practice."
"This was such a huge training which will add more knowledge to the one I had. Specifically, it will help me to apply things that I know and use but do not apply everyday."
The SBEC training was the second of a series of six training to be held in Yaounde and Douala which is aimed at equipping Small and Medium Size Enterprises with basic managerial and entrepreneurship skills – with another scheduled for September 30 in Yaounde. The various modules taught include Business management, Tax requirement, registration, declaration procedures and access to finance.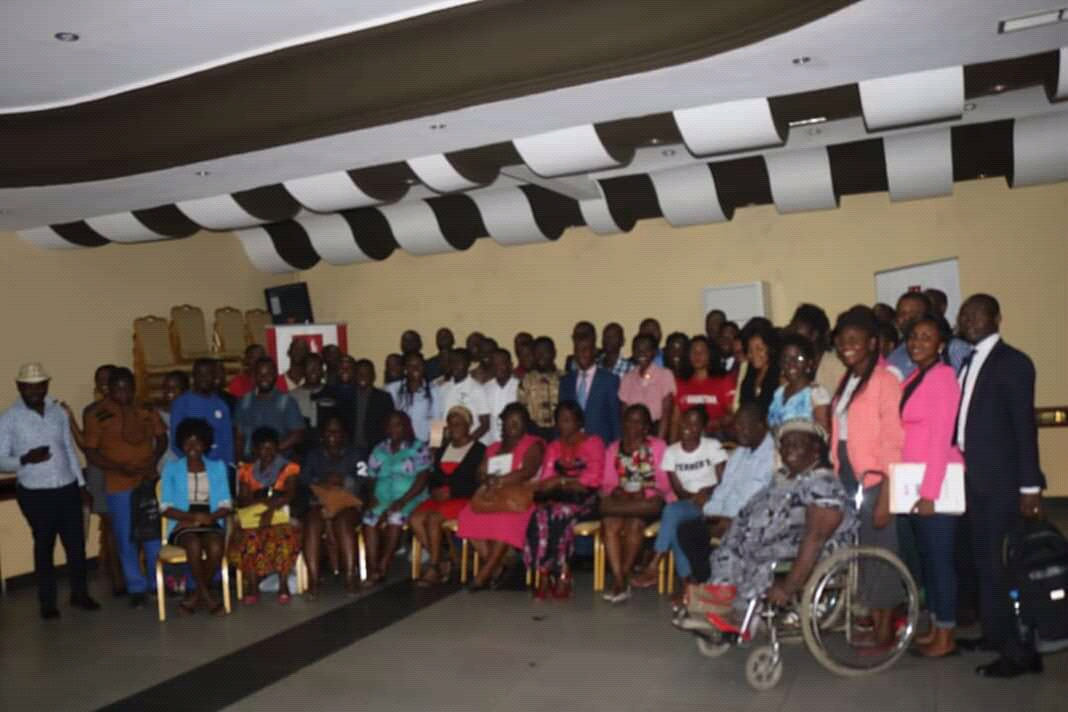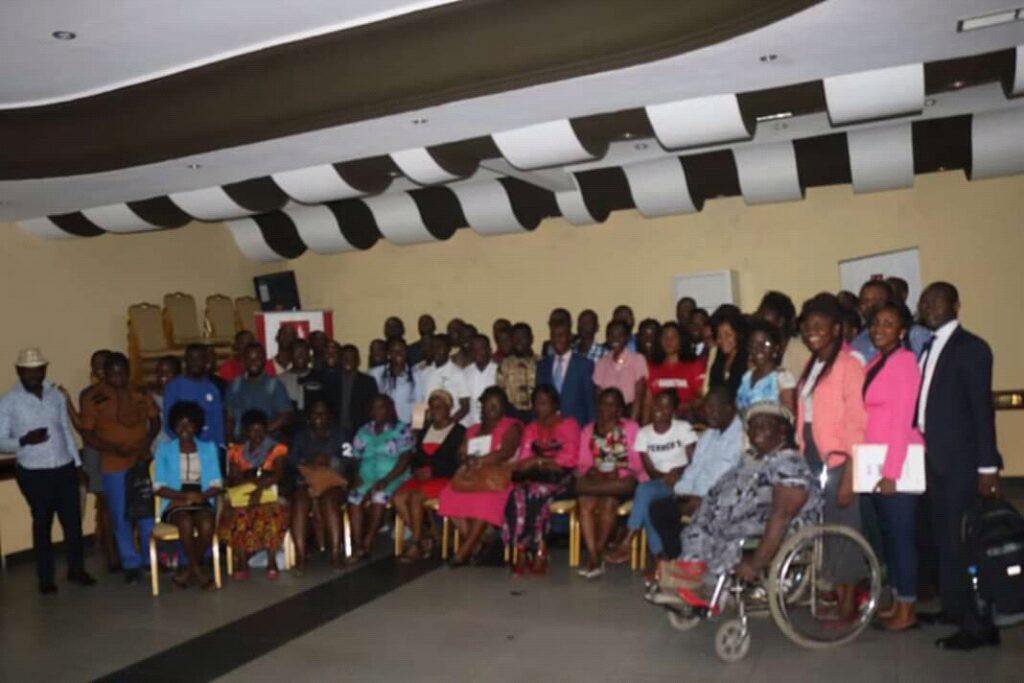 Small and Medium Size Enterprises (SMEs) contribute around 36% of Cameroon's GDP, make up over 90% of businesses in Cameroon, and employ above 60% of the population. Yet, glaring realities indicate that enormous potentials inherent in this sector are unfortunately not fully harnessed — especially given that above 70% of SMEs still operate informally.