Cameroon Humanitarian Relief Initiative statement on operations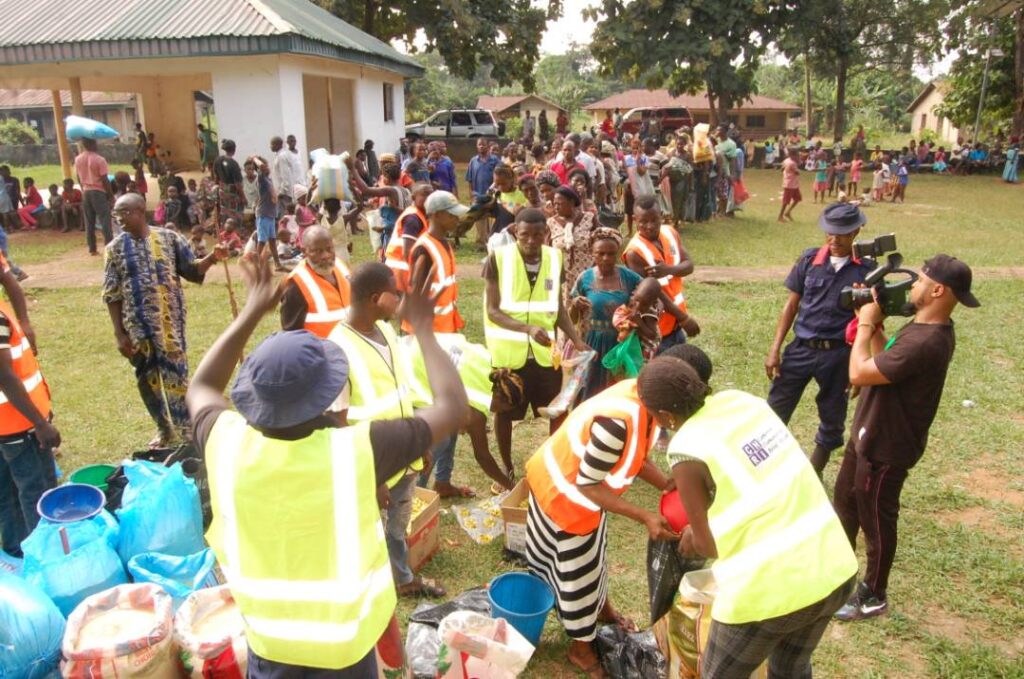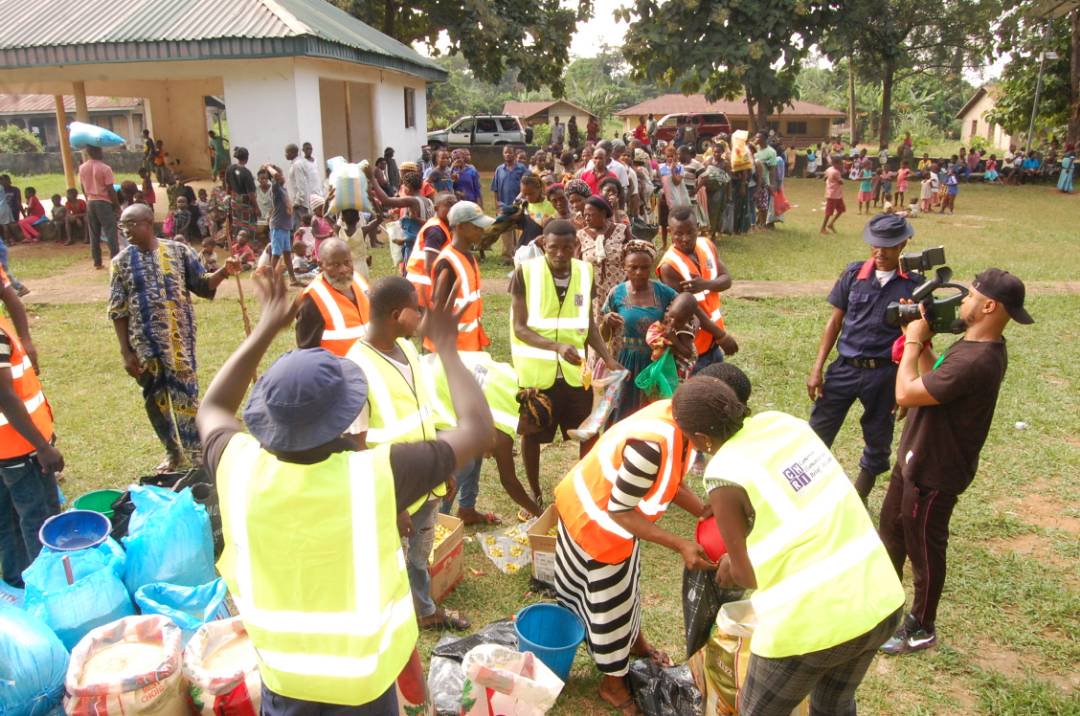 As unfortunate actions continue to escalate the ongoing crisis in Southern Cameroons, CHRI counts on your support in order to continue to take actions to alleviate the suffering. On the 31st of July 2019, the Cameroon Humanitarian Relief Initiative, CHRI, successfully carried out its latest outreach to the refugees at Ikom settlement camp, Cross River, Nigeria. We distributed 20 bags of clothing donated by Our Lady of Fatima Catholic Church, Benin, Nigeria (see photos). The church also raised 1 million naira to support refugee relief. CHRI extends appreciation to Our Lady of Fatima church and the Nigerian community at large for supporting those affected by the crisis.
Starting on August 3, CHRI is hosting a series of webinars with other NGOs engaged directly with internally displaced persons in Cameroon or refugees in Nigeria to discuss ways to collaborate/coordinate to optimize our collective response to the crisis. Action plans arising from these positive discussions will be provided in future updates.
On July 11, 2019, CHRI carried out its 22nd monthly donation of food items to SC detainees at Kondengui Central Prison in Yaounde, Cameroon. Due to protests at the prison and related challenges, we have suspended this important outreach initiative until the appropriate conditions are in place to continue.
On behalf of CHRI, I would like to appreciate and encourage your continued support to the victims of this unfortunate crisis. Since our inception last year, we have raised $77,796.68 and spent $66,197.2 supporting these victims. We are planning our next outreach to the many refugees in Nigeria who are not currently covered by UNHCR. To channel your support through CHRI, I kindly request you to visit our website at chrelief.org/donate to make a donation or mail a check to: CHRI at 4413 Nuttall Road, Fairfax, VA 22032