Gambia:APRC says 'government white paper is a selective justice'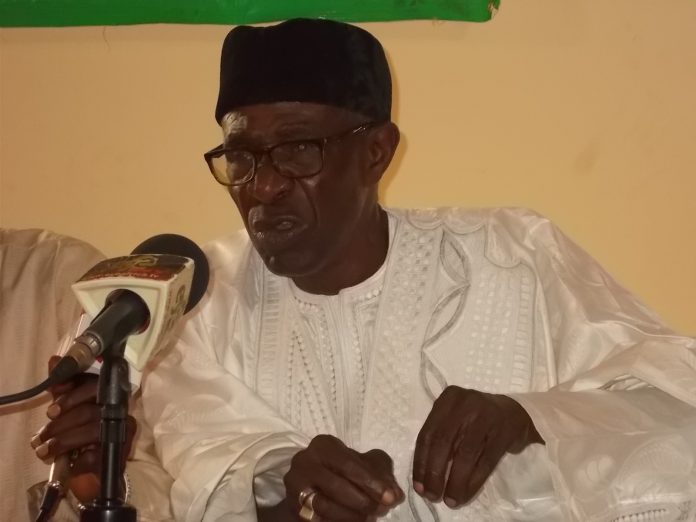 By Adama Makasuba
Former ruling APRC party has criticized the published government white paper on the Commission of Inquiry to look the financial dealings of former president Yahya Jammeh and his close associates, describing it "selective justice".
In a press conference in Talinding, the party's interim leader Fabakary Tombong Jatta said: "the commission of Inquiry made recommendation to government. Government on its own decided that this one we are not accepting and this one we are accepting. Then why do we have to set up commissions in the first place."
He described government decision on the commission of inquiry's report as a 'selective justice' as he said after the commission's recommendation to the government that the government decided to punish some people and left out others.
He blamed the government for rejecting the commission of inquiry's recommendation on the chief protocol officer at the presidency, Alagie Ousman Ceesay, who he said is accused by the commission's report to had being a signatory to some the accounts of the first lady (former first lady Zainab Jammeh) and that he had received over 2 million dalasi.
"And very little about Buba Demba, about Bori Colley about others and the government said they are not going to accept the report on the COP (chief of protocol) Alagie (Ousman) Cessay, but accepted the report on (Buba) Demba, Bori (Colley) and others who seem to be APRC and they are not part of the government, selective justice openly, "he said.
According to him, any commission established to investigate the transition 'illegal' adding that anyone who violates the constitution should be subjected to 'impeachment.'
He said that the Barrow government had already concluded accusing the APRC guilty even before the establishment of the commission of Inquiry and Truth Reconciliation and Reparation Commission, adding that despite the President being the president of the Gambia but that "but he has not proven that by his actions."
He said APRC's doubt has been since the onsets of the commissions"that the Barrow government has already passed judgment against former president Jammeh" adding that the Commission of Inquiry and Truth Commission "were create to lend flesh to their already passed judgment all cost."