Gambia:Anti corruption bill to be tabled in December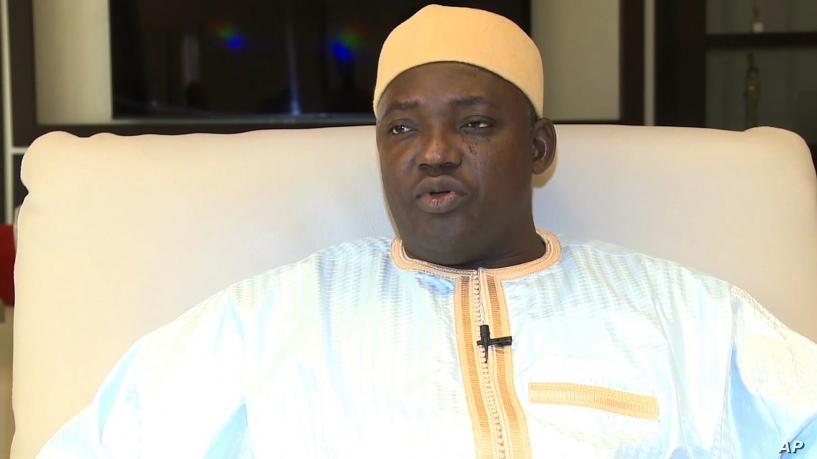 By Adama Makasuba
Gambian government has announced that it will table the anti corruption bill before the National Assembly in December 2019, which seeks to fight against corruption and penalizes corrupt doers in the country.
President Adama Barrow made the announcement while delivering his State of the Nation's address at the National Assembly in Banjul on Thursday.
"National Assembly members, I promised that government will table an anti-corruption bill. We expect to table the bill here in December 2019," he said.
According to him, the bill was ready for submission but that it was subjected to further review and fresh recommendations were raised for considerations.
However, he said "judiciary is now working to ensure a speedy trials and disposal of cases and to decongest the overcrowded remand prisons. Infrastructural works are in progress to facilitate and expand the court sittings at all levels –the Cardi, magistrate and high court and in various areas of the country."
He said his government recognizes "in maintaining an independent and efficiency judiciary that delivers ruling justice without undue delay on rule of law and justice" adding "the judiciary enjoys all rights and independence it is provided for in the country's status book."
He said the judiciary can now recruit all categories of staff without recourse to the public service commission and the personal management office which he said was practiced in the past,
"There annual estimates of expenditure are presented to the National Assembly without any amendment and all their 2019 budget proposal for personnel were approved by the National Assembly," he said.
He said the membership of the high court judges has been increased by bringing on board three Gambian judges including the chief justice, adding that "as opposed to holding a regular sitting before, the supreme court now holds regular session in every quota of the year."
He said all the seven judges including the president of the Supreme Court are Gambians, adding that the high court has recruited four additional Gambian judges which brought the total to five Gambians.
He said plans are at an advanced stage to construct a court complex at mile 7 Bakau to accommodate a commercial and land disputes court.