Verve Card goes global after penning landmark agreement with Discover in New York
By Amos Fofung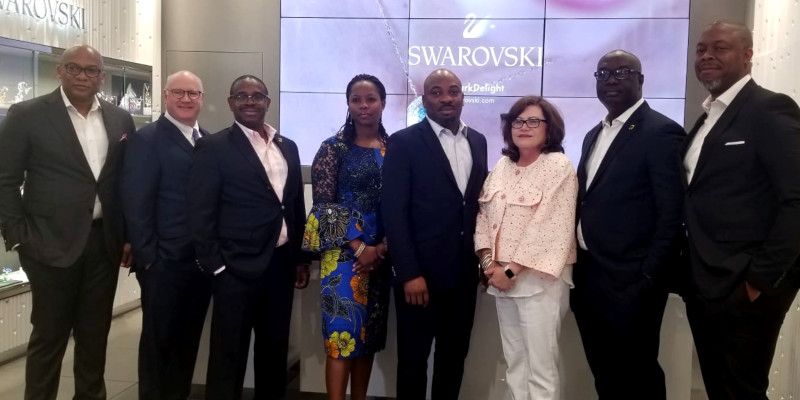 Verve, a leading payment technology and card business in Africa, and Discover Global Network, a U.S.-based direct banking and payment services company have sealed an agreement launching the Verve Global Card.
According to the penned agreement that took place in New York, Verge cardholders will now have the ability to use their Verve Global Cards on the Discover Global Network which provide acceptance in more than 190 countries and territories worldwide.
The deal which will greatly expand Verve's existing suite of tailored payment products and solutions for its customers will facilitate new international and cross border transactions for the card holders who can now make payments outside Africa on the Discover Global Network.
An Interswitch digital payment company that prides itself as a pacesetter in facilitating seamless electronic circulation of money as well as value exchange in Africa, Verve now opens its customers to the world.
With the first transaction operated successfully, the Global Card, according to Mitchell Elegbe, Interswitch Group Managing Director, Group Managing Director, commented on the "agreement with Discover Global Network will enable Verve to compete with other global card offerings, providing cardholders with an enhanced customer experience when transacting globally outside Nigeria."
"Creating a solution which facilitates international payments for our consumers will help to eliminate existing barriers and simplify the process when transacting abroad."
Holders of the Verve Classic card can still continue to freely transact as was before within Africa and can acquire the global card which according to Verve officials works worldwide and can be used for payment across Point of Sale (PoS), ATMs and online platforms in Nigeria, Africa and beyond, wherever the Discover, Diner Club, Pulse Network and Verve logos are available.
To Ricardo Leite, senior vice president of international markets at Discover, customers should be provided with the choices they want.
"It is important to us that we are working with groups around the world to extend acceptance for their cardholders…at Discover, we recognize the importance of being able to use your card of choice no matter where you are traveling," he said.
About Verve
Verve is Interswitch Group's innovative card scheme, offering products and solutions that enable
consumers to transact all over Nigeria and across international markets. As the first African card scheme to be recognized as a valid, globally accepted e-payment gateway, we have built a world-class value chain ecosystem that benefit from the services that we provide.