Sierra Leone Sports: Kei Kamara recalled by Leones Stars
By Ishmael Sallieu Koroma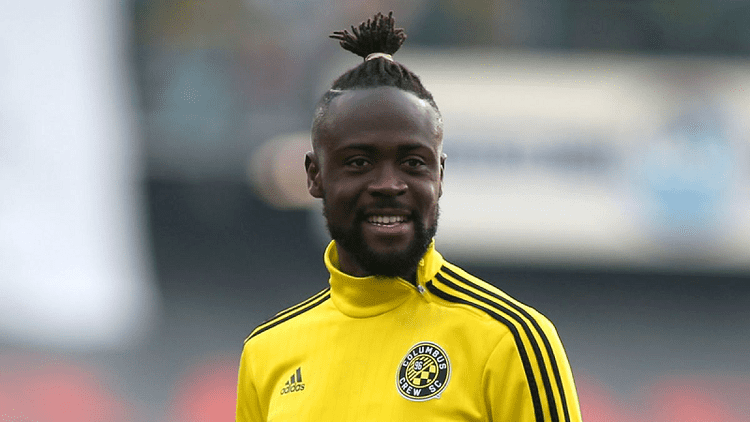 The Executive Committee of the Sierra Leone Football Association (SLFA) has in a statement said it has recalled Sierra Leone's International Striker, Kei Ansu Kamara for the game between Leones Stars and Lone Stars of Liberia for the Qatar 2022 World Cup Preliminary qualifiers.
''The Executive Committee would like to inform the public that Kei Ansu Kamara has been recalled to the National Senior Team ahead of the Qatar 2022 World Cup Preliminary Qualifiers against Liberia''
The Colorado Rapids Star was initially dropped by the FA from the squad ahead of the match in Liberia due to his comment on his social media page about football in the country.
''The Sierra Leone Football Association wishes to inform to the public that a decision has been taken to drop Sierra Leone International Striker Kei Ansu Kamara from the National Senior Team Leones Stars effective today 21st August 2019. Kei Kamara's official invitation to join the Leone Stars squad for the Liberia vs. Sierra Leone World Cup qualifiers in September has been revoked with immediate effect,'' SLFA said in a statement last week.
According to the FA, the decision has been taken after Kamara's apology on radio and social media over the weekend following his suspension by the FA for breach of professional conduct.
Kamara and other foreign based players are expected to be in Sierra Leone on or before the 29 of August 2019.
The team will travel to Liberia for the first leg of the preliminaries on the 4th September 2019 and later host the Lone Star for the return leg at the Siaka Steven Stadium on the 8th September 2019.
Kamara is part of nineteen (19) foreign based plyers invited by the FA to play the Sierra Leone and Liberia encounter.