Malawi: Court makes second death sentence ruling on albino killers
By Joseph Dumbula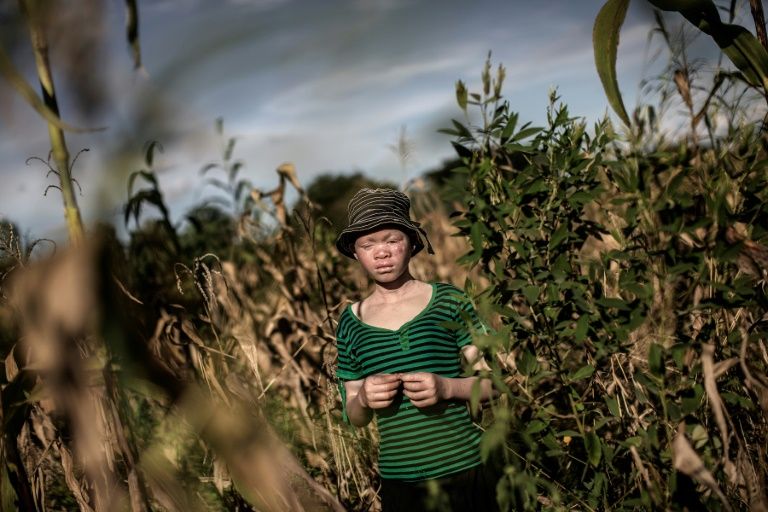 A high court in the Central region district of Mchinji in Malawi has sentenced three people that killed a person with albinism four years ago to death.
The ruling comes as a similar one was laid out in the southern region district of Thyolo in May this year.
The rulings come when the legal fraternity has been making miscellaneous arguments on whether having a stern death sentence would deter would be offenders of such attrocities.
Others feel there is need to reinforce legal structures and security for albinos with some however of the view that death sentences have all it takes to stop the acts.
On Tuesday, the High Court sitting in Mchinji has gave death penalties to three convicts who were found guilty for murdering a person with albinism and apparently chopping off both his hands and legs in August 2015.
The three are Douglas Mwale, Sophie Jere, and Fontino Folosani.
Court heard that they murdered Priscott Pepuzani in a bush using a metal bar and a hoe handle and buried his body in the garden. They were all found guilty.
And in making her ruling, Judge Esmey Chombo stated that the death sentences were laid out in a bid to serve as a stern caution to other would-be offenders but also to put to stop such malpractices.
In May this year, the High Court sitting in Thyolo was first to make a death sentence on cases involving killing of albinos.
It sentenced to death  28-year-old, Willard Mikaele, for murdering Mphatso Pensulo, a 19-year-old boy with albinism in January 2017.
Since 2014, there have been cases of attacks, abduction and killings of albinos in Malawi in the wake of rise of superstitions that albino body parts are used to make people successful and rich as assisted by witch doctors.
The belief has stated that most doctors demanding this come from Mozambique although the government there has declined of that connection.
Earlier this year, there were protests meant to force President Peter Mutharika to do what the Association of People with Albinism (Apam) described as 'more soul searching' to tame down attacks on people with albinism.
Media reports suggest that there are over twenty cases in courts involving people with albinism as victims of assault, verbal attack, abduction and killings.
Although most of them stall for reasons like lacking enough evidence and counsels, death sentences are now being made to those found guilty of killing albinos.