Malawi: Constitutional Court continues hearing elections case
By Joseph Dumbula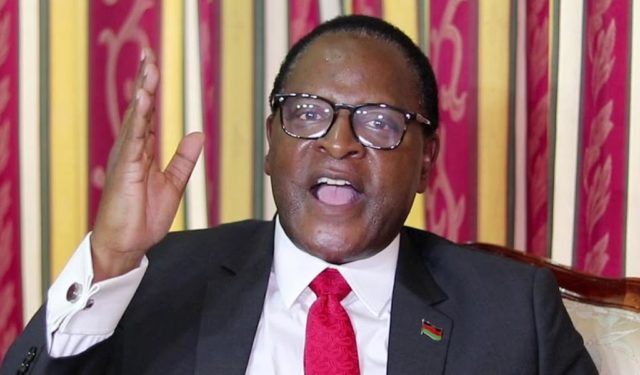 The Constitutional Court in Malawi's capital Lilongwe continues to hear an elections case in which two parties are contesting against the Presidential results of a poll that took place in May this year.
The two, Lazarus Chakwera of the Malawi Congress Party (MCP), and Saulosi Chilima of UTM want results of the election that saw Peter Mutharika win a second term bid nullified.
The had sued the Malawi Electoral Commission (MEC) and Mutharika as first and second respondents of the case.
The two accuse MEC and Mutharika's Democratic Progressive Party (DPP) of reportedly indulging in a series of malpractices in the elections.
They also accuse them of among other things conniving to the use of erasing fluid Tippex which as seen in results had initial figures erased for newer ones.
From last week, the court had ruled against an application by the Attorney General Kalekeni Kaphale to have the case adjourned.
Kaphale, representing the state had been cross examining Chilima on issues spanning from his sworn statement. The issues raised are intimidation of election monitors, influence on presiding officers, unsecured ballot papers, holding of ballot papers by unauthorized persons and arrest of persons.
On Monday, Kaphale had led Chilima into equating the concerns to 0.259% of annomalies from entire 5002 polling centers in Malawi.
The court will have over 500 witnesses from the first and second petitioners as well as the respondents.
Interestingly, the two petitioners also want Mutharika and MEC Chairperson Jane Ansah in court for cross examination.
Malawi laws do not allow a sitting President for any form of trial.
There have been series of protests in the major cities against the way the elections were managed. The Civil society want Ansah to step down, a thing she has incessantly denied saying the poll was free and fair and certified by all concerned stakeholders.