Kenya:Where are abducted Cuban doctors?
By Samuel Ouma | @journalist_27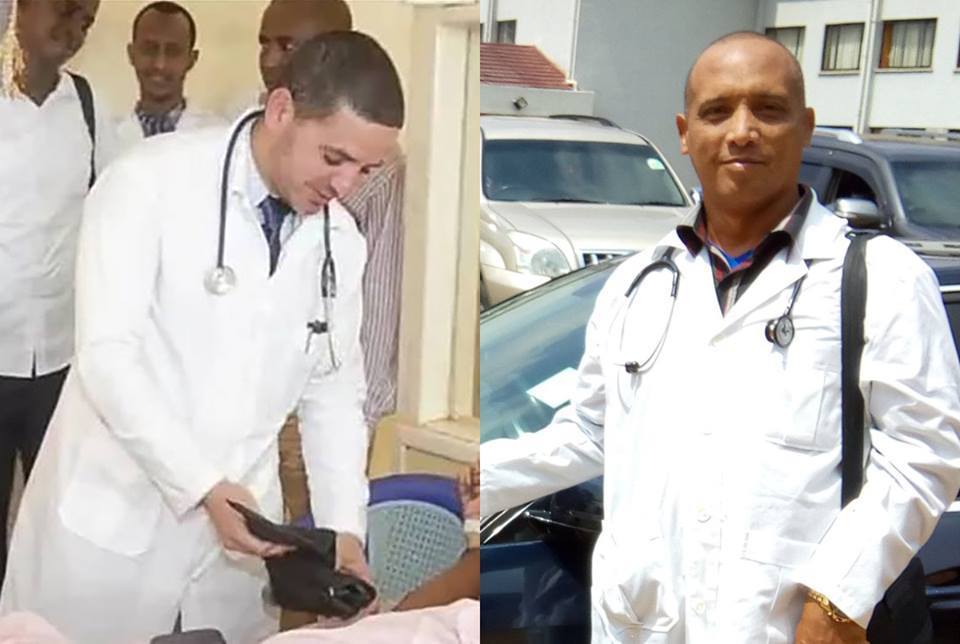 Doctors Assel Herera Corea, a general practitioner, and Landy Rodriguez, a surgeon, on April 12 2019 were kidnapped at Northern Kenya by suspected Alshabaab militia and were driven to neighboring Somalia. They were abducted in a daring road ambush on their way to work in which the attackers shot and killed one of the two police officers who were providing security to them.
Immediately after the incident a multi-agency team was formed to hunt down the attackers in a bid to free the medics. The team consisted of the best-trained commandos from the Long Range Surveillance unit, the police and other Kenya Defence Forces soldiers. Police also inspected vehicles suspected to be fitted with fake registration numbers and military helicopter surveyed the area to search for the whereabouts of the duo.
Kenyan Somali elders also joined the rescue team. At least 10 of them crossed the border to negotiate the release of the two with their counterparts in Somalia. After days of negotiations in remote areas in Buale and El-Aide Somalia, the elders revealed that the kidnappers are demanding a ransom of USD$1.5 million confirming that the Dr. Corea and Dr. Rodriguez are alive and healthy.
"They seem to be under care and offering Medicare services to the locals," said a source from the elders' team.
However, the government ruled out the possibility of paying the ransom saying the operations to free the embattled doctors will be successful. Foreign Affairs Cabinet Secretary Monica Juma said, "We believe that we will secure their release in the ongoing security operation but as a matter of policy, the government does not negotiate a ransom. We are hopeful that we shall retrieve the doctors safely back home."
Since then a little is known about the well-being of the two Cubans despite reports from the intelligence in July that disclosed that they were converted to Islam and were relocated to another area. Kenya's Inspector of General Police Hillary Mutyambai's confession is not far from the truth. Mr. Mutyambai said police are not involved in the search and rescue mission noting that they have no power to carry out operations beyond the border.
"Our work as police ends at the border…I am not in a good position to account for the fate of Cuban doctors but we have a team working on it," said the Inspector General.
Nevertheless, he hinted at the government's undying effort to rescue and bring back the doctors home. He said police had made a number of arrests and suspects arraigned in court concerning the matter.
Dr. Corea and Dr. Rodriguez are among 100 Cuban doctors who came to the country last year in a deal that saw 50 Kenyan doctors switched to Cuban for further training. They were deployed to 47 counties to boost health services mainly in the rural area and ease congestion on the few referral hospitals.