Kenya ranked among the worst in the rule of law
By Samuel Ouma |@journalist_27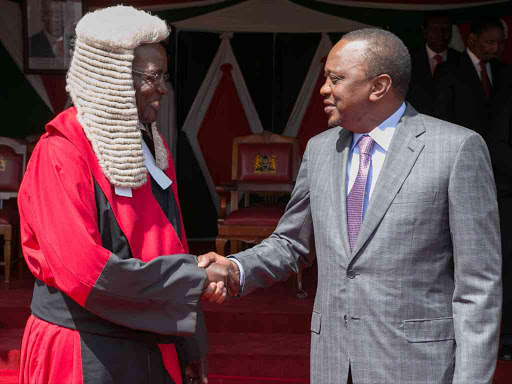 The World Justice Project has ranked Kenya in position 101 out of 126 countries in a worldwide ranking on the rule of law.
The WJP Rule of Law Index 2019 report shows that Denmark, Norway and Finland are the top countries in adhering to the rule of law whereas Democratic Republic of Congo, Cambodia and Venezuela, the countries married with incessant chaos as the worst.
On region, Kenya emerged position 27 out of 30 states in Sub-Saharan Africa with Namibia on top. In East Africa Kenya was beaten by Rwanda which is number 40 globally but better than Uganda which is ranked number 113. In other regions, United Arabs Emirates topped the list in the Middle East and North Africa, New Zealand (East Asia and Pacific), Denmark (Western Europe and North America), Nepal 9(South Asia), Georgia (Eastern Europe and Central Asia) and Uruguay (Latin America and the Caribbean).
The 126 countries were rated on a score ranging from 0 to -1 where 1 heralds the highest score and 0 the lowest. In overall Kenya scored 0.45 against 0.90 recorded by Denmark.
Law Index determines the observance of the rule of law based on eight factors like Absence of Corruption, Open Government, Fundamental Rights, Order and Security, Constraints on Government powers, Regulatory enforcement, Criminal Justice and Civil Justice.
In absence of corruption Kenya is in position 120, criminal justice 84, fundamental rights 101, regulatory enforcement 89, open governance 69 and order and security 119.
"In countries where the rule of law is not established there is violence, conflict and extremism. The annual analysis helps to determine where to allocate resources," reiterated the executive vice president of the United States Institute for Peace (USIP).
The project recorded a drop in Constraint on Government globally in comparison to last year's report. Criminal Justice, Open Government and Fundamental Rights have also declined. However, the countries have improved in fight against corruption.