Kagame says dialogue among Africans cannot be imposed from outside
By Maniraguha Ferdinand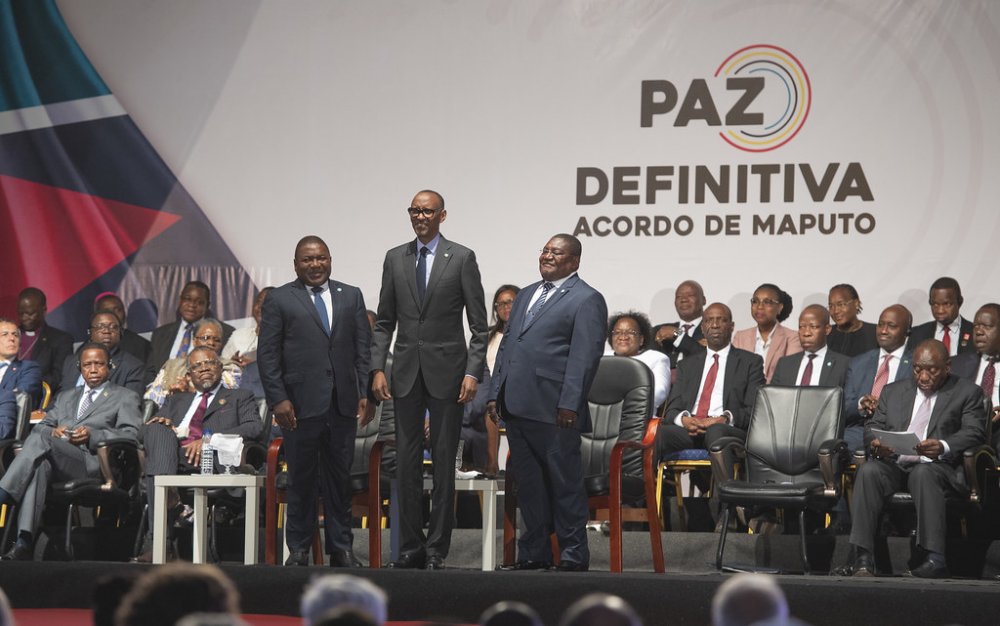 President of Rwanda Paul Kagame said that dialogue and inclusion cannot be imposed from outside because that way cannot bear good results.
He was speaking this Tuesday during a Peace and Reconciliation accord  signing ceremony between government of Mozambique and a rebel group Renamo.
The agreement came to end decades of hostility and war between two parties that saw more than million victims.
President Kagame who was among other dignitaries attended the event in Maputo, said this successful agreement shows potentials that lie among Africans themselves.
"This achievement matters to all of us in Africa. It shows that we can find solutions to our problems, no matter how protracted and difficult. Dialogue and inclusion cannot be imposed from outside. And once consensus is reached, it can only be sustained from Within", he said
It is not the first time that Mozambique had an agreement with Renamo. The agreement was signed in 1992 and led to multi party elections of 1994 in which Renamo participated.
Agreement failed in 2013 when Renamo was accusing government forces to attack its base in central region.
Kagame said though the first agreement didn't work, there is no loss into trying again.
"For the people of Mozambique, today brings the promise of an end to decades of conflict and uncertainty, and the renewal of national unity and cohesion. Even if previous efforts have not succeeded, it is never a waste to give a shot to peace one more time", he added
More than five thousands Renamo rebels will be integrated into national Army, Police  others will be reintegrated in society.
Talks between two parties come ahead of general elections in October in which Renamo will participate as a political party.