Kagame and Museveni agree to end hostilities
By Maniraguha Ferdinand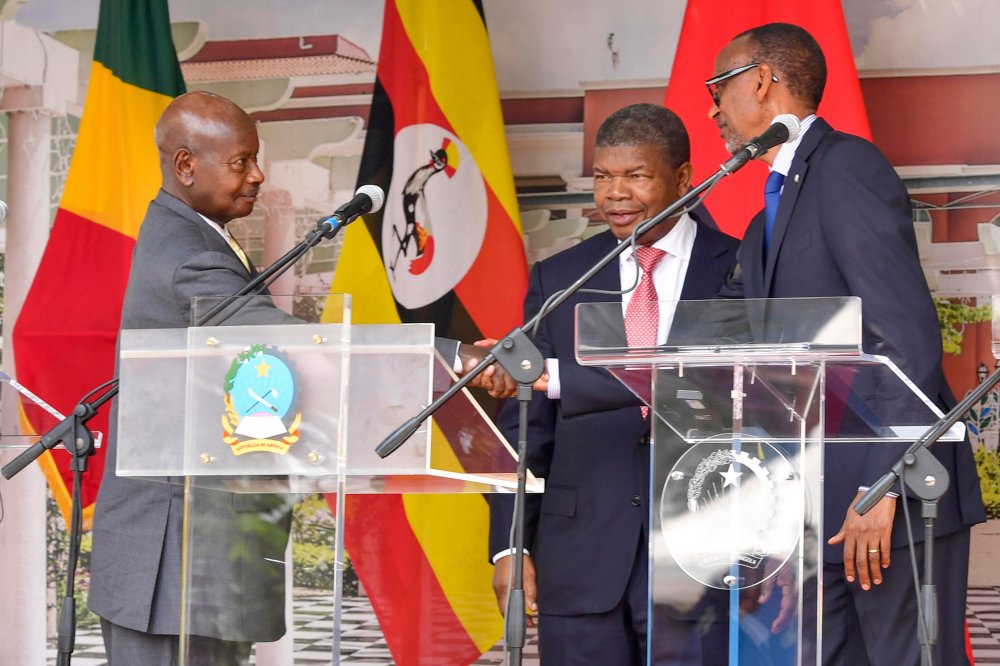 President of Rwanda Paul Kagame and Yoweri Museveni of Uganda has come to the agreement after signing memorandum of understanding to end years of hostilities between the two countries.
The agreement was signed this Wednesday in Luanda the capital city of Angola before the host president João Lourenço; Félix Tshisekedi of Democratic Republic of Congo and Denis Sassou Nguesso of Republic of Congo.
Inside the agreement, both parties have agreed to respect the sovereignty of each other's and of neighboring countries,  refrain from conducive to destabilization or subversion in the territory of other party and neighboring countries thereby eliminating all factors that may create such perception as well as that of acts such as financing, training and infiltration of destabilizing forces.
Rwanda has been accusing Rwanda of imprisoning, torturing Rwandans living in Uganda without giving them justice. It also accuses Uganda of supporting groups that aim at destabilizing Rwanda.
Uganda has accused Rwanda of sending spies on its territory.
Both countries have agreed to protect and respect the rights and freedoms of nationals of the other party.
Since March this year, Rwanda had advised its nationals to avoid crossing to Uganda, over ill treatment they may get if they enter. The busy Gatuna border was also closed on Rwanda side, thus bothering the movement of goods and persons.
The Agreement signed today urges both party  to resume as soon as possible the cross border activities including the movement of persons and goods.
After signing, President Kagame promised to act accordingly with the agreement, and he said it is not difficult to do so.
"I think it is not very difficult to address many of the problems we have had, it may take a bit of time to understand each other but I think we have come a long way", said Kagame adding that "I see no problem in Rwanda working with President Lourenço, President Tshisekedi and more specifically with President Museveni to address what we have agreed to address."
Kagame emphasized that  "when you have an open border, you have goods and people. When you create a problem for people to move across the border from one side to another, then you have closed the border to people and goods."
For Kagame, respecting the agreement means respecting mediators who brought both countries together.
"We are not going to be found wanting in not only respecting the communique, but also our brothers who have brought us together to reach this understanding", he added
President Museveni noted that even the problem was in the line of being resolved however the agreement comes as reinforcement.
"I was already in touch with President Kagame through our own channels, but this came as a reinforcement. We are just re-affirming what we have always held as principles of the African Union".
The pact that was signed says that agreement enter  into force immediately upon signature.