Gambia:Sheikh Omar Faye is New Defence Minister
By Ajong Mbapndah L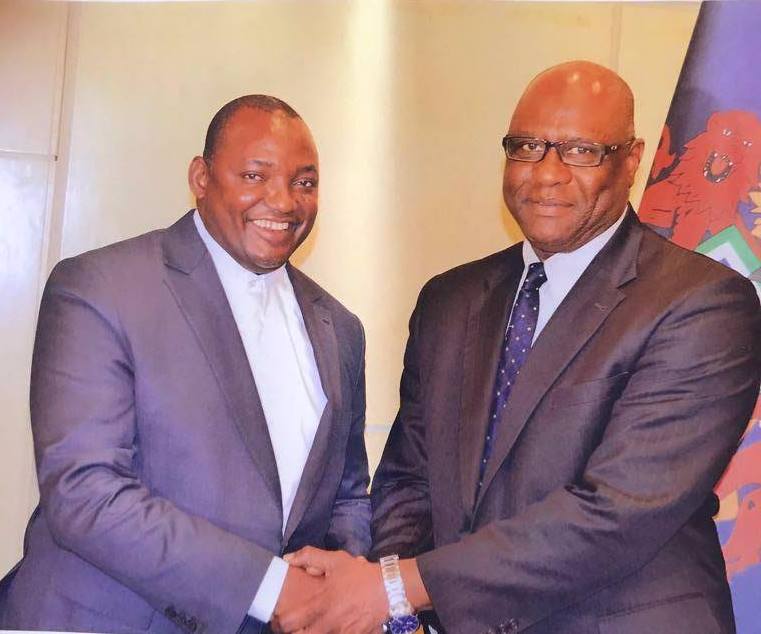 In a cabinet shakeup in Gambia, President Adama Barrow has appointed Sheikh Omar Faye as Minister of Defence. Omar Faye a former Ambassador of the Gambia to the USA was until his appointment Consul General in Jeddah, Saudi Arabia.
Acting under sections 71 (3), 71 (4), 167, and 168 of the 1997 Constitution of The Gambia has made the following changes in his Cabinet with effect from Thursday, 22nd August, 2019 , the shakeup saw the departure of Ebrima M.Mballow as Minister of Interior. He was redeployed to the Foreign Service. Former Inspector General of the Gambia Police Force Yankuba Sonko is the new Minister of Interior
The Permanent Secretary at the Office of the President Muhammed B.S. Jallow was appointed as the new Secretary General and Head of the Civil service in replacement of Ebrima O.Camara redeployed to the Foreign Service.
The new Defence Minister Sheikh Omar Faye served his country with brio in the tumultuous transition period. He was the first high profile Diplomat to publicly urged President former President Yaya Jammeh to peacefully hand over to Adama Barrow who had been proclaimed as the winner of the 2016 elections. For this, Faye was fired by Jammeh before been reinstated.
Gambians and friends of Gambia gave Faye great credit for the tact and patriotism that guided his actions during chequered transition period. His stint as Ambassador saw the acquisition of a building to host the Gambian Embassy, and a more vibrant relationship with Gambians in the USA.