Gambia Head Coach Unveil Scorpions' Provisional List for FIFA World Cup 2022 Qualifiers
By Bakary Ceesay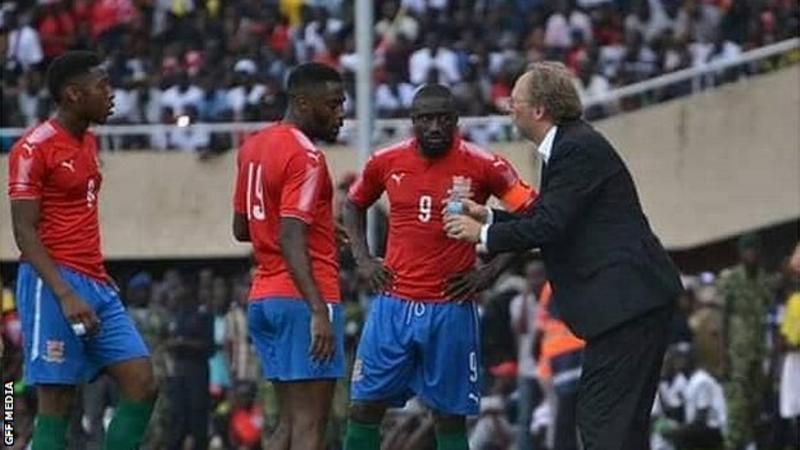 Gambia National team Scorpions Head Coach Tom Saintfiet has made public a list of 41 players in a provisional selection for the upcoming FIFA World Cup 2022 qualifiers encounter against Angola.
The squad contains many familiar names that have been part of recent positive results, including the recent double 1-0 wins over African powerhouses Guinea and Morocco. There are also spaces for some young and upcoming players who have been identified for selection, including Momodou Bojang, the Brikama United star striker who impressed with his two-goal haul against Raja Casablanca in the first leg of their CAF Champions League encounter.
"This is a provisional list as per FIFA regulations, however, there is still time for more names to be added. Nonetheless, I am very satisfied with this pool of players which is a combination of experienced heads and young, hungry players eager to make their mark," Saintfiet explained.
"We understand as coaches that most of the discussion will be about who is not here, but we prefer to focus on the players we have here. This selection is not against anyone but an endorsement of the work most of these players have put in so far. However, we don't want to take it easy now and we know that we must work harder even though we have enjoyed some fantastic results recently. We want to progress to the group stages and we feel that the players selected here will give us the best possible chance to achieve that."
The first leg is scheduled to take place at the Independence Stadium on Friday 6th September at 5pm with the return in Angola on Tuesday 10th September. The winners over the two legs will progress to the group stage where each group winner will advance to the final round of playoffs to seal a place at the FIFA World Cup 2022 to be held in Qatar.
Invitations will be sent out next week before a final 23-man selection will be finalised and announced at a scheduled press conference on Thursday 29th August.