Equatorial Guinea Denies Reports of Border Wall with Cameroon
By Boris Esono Nwenfor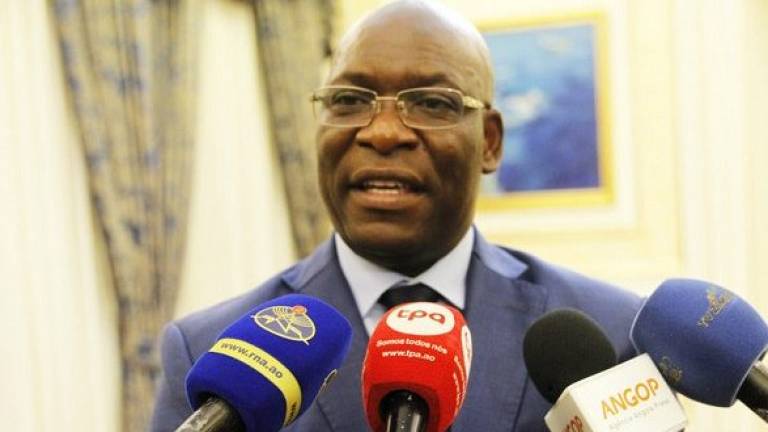 The Foreign Minister of Equatorial Guinea, Simeon Oyono Esono Angue has denied reports that his country plans to build a wall along the border with its neighbor Cameroon. Foreign Minister Esono Angue said despite the diplomatic rift between the two countries, it would be resolved through dialogue.
"The wall does not exist. Those talking about the wall lack information. When there is a problem between two countries, it is necessary to solve the problem through peaceful and diplomatic means. The media are free to propagate information but I insist there is no wall," Angue told reporters in Yaounde after meeting with Cameroonian Prime Minister Joseph Dion Ngute.
According to Esono Angue, he was sent by President Teodoro Obiang Nguema Mbasogo of Equatorial Guinea to consolidate bilateral relationship which he described as "excellent" between the two countries.
His remark comes a few weeks after Western media had reported that Equatorial Guinean soldiers had crossed the Ntem River that forms a natural border between the two countries and erected milestones in the town of Kye-Ossi on the Cameroonian side, reports VOA.
Anastasio Asumu Mum Munoz, Equatorial Guinea Ambassador to Cameroon in a meeting with Cameroon's Minister of External Relations, however, said his country plans to build a war, but reports that its military had installed milestones in Cameroon's territory are misleading, as per VOA.
Equatorial Guinea has equally accused Cameroon of allowing its citizens and West Africans to enter its territory illegally. According to multiple reports, more than 100 migrants from Togo, Burkina Faso, Nigeria and Benin on their way to Equatorial Guinea are currently stranded in Cameroon after they were rescued from their capsized vessel in the Atlantic Ocean.
In late July, Rene Claude Meka, Cameroon's Army chief of staff warned that Cameroon would not allow any expansionist ambitions after visiting the 180 km border between the two countries.