DRC resorts to visa requirements from Rwandans to curb Ebola outbreak
By Maniraguha Ferdinand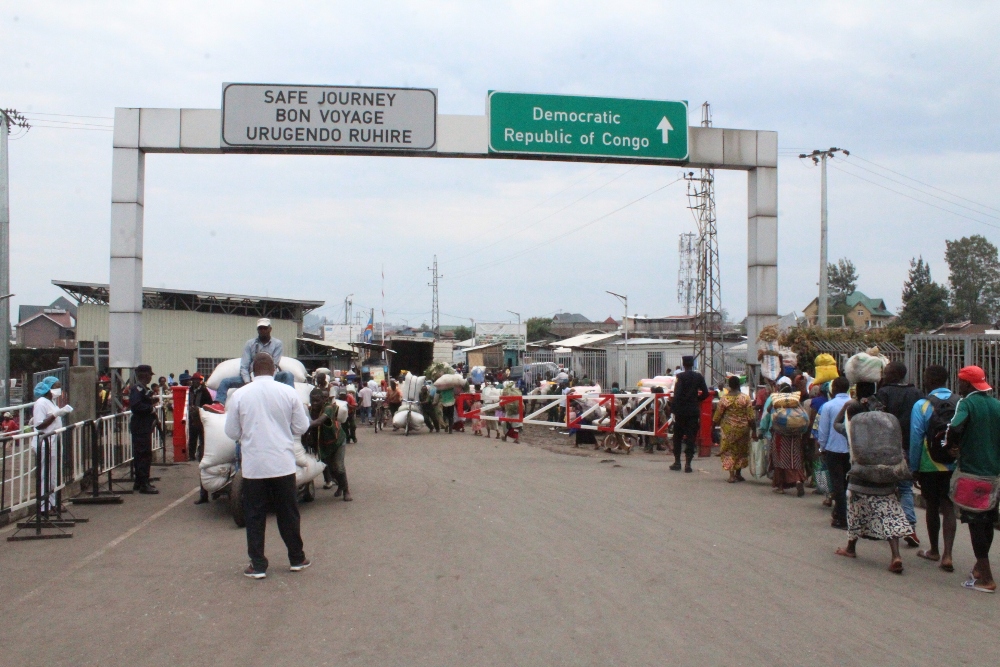 Since this Thursday no Rwandan national is allowed to cross into Republic Democratic of Congo without getting a visa.
The decision was made by General Directorate of Immigration in DRC after Ebola outbreak killed more than 1800 since August last year.
Rwandans who live in Rubavu district bordering with Goma City of DRC, used to cross to DRC upon presenting their identity cards.
Now any Rwandan who want to cross to Goma, have to pay a visa worthy 20 USD with one year warranty.
Rwanda has also started asking visas DRC nationals interring its territory to curb the spread of Ebola outbreak.
Since last month, three people have died of Ebola in Goma city, raising the fear on Rwandan side.
More than thirty thousands people cross Rwanda-DRC border every day, including business people and students on both side.
Congolese officials told Radio Okapi on Friday that they aware of their people in Rwanda who are being required visas.
Rwanda has put much efforts into avoiding Ebola on its territory by screening anyone entering in the country and preparing a center were patients of Ebola could be treated if found.