Cancer at it again in Kenya
By Samuel Ouma|@journalist_27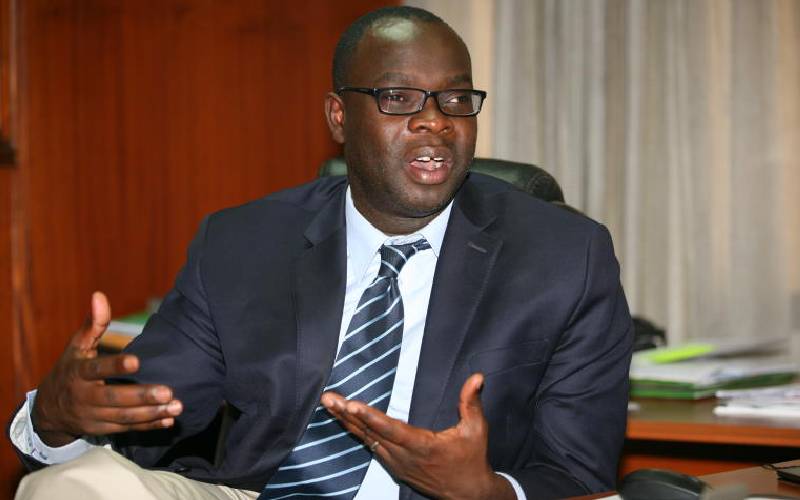 The World deadly disease cancer has hit Kenya hard after it consumed the life a young legislator on Friday, July 26. Hon. Ken Okoth Breathed his last breath in Nairobi Hospital after battling colorectal cancer for quite number of months. Mr. Okoth was rushed to the hospital on Thursday after his condition worsened. In a span of four hours while in the facility his condition further deteriorated and was admitted to the Intensive Care Unit (ICU).
Following the failure of his organs the doctors were forced to put him on the life support machine against his wish. The lawmaker had put it clear to his family not to put him on the machine. On Friday he died few hours after the machine had been put off. His death was made public by his brother.
"We want to inform the nation, that people of Kibera (the constituency he served for seven years), that the leader they trust, a servant leader, Hon. Ken Okoth is no more. He passed on while ago," announced his brother.  The news about his death was shocked the whole country. A number of people including the President Uhuru Kenyatta expressed their sadness for the loss of the leader whom they described as vibrant, committed, selfless, eloquent and dedicated.
Kenyan President Uhuru Kenyatta, his deputy William Ruto and the opposition leader Raila Odinga lead the whole country in mourning the fallen hero. Social media pages were flooded with condolence messages from grieving Kenyans. His personality and leadership skills were the most celebrated aspects of his life. Some Kenyans went to an extent of urging other leaders to acquire his style of leadership which they described as inspiring and positive.
President Kenyatta described the deceased as an intelligent who inspired lives of many Kenyans especially the needy in the society. He said, "It is with a heavy heart that I have this afternoon received the sad news of the death of Hon. Ken Okoth. Death has robbed us of an astute legislator. May God comfort his family, friends and indeed all Kenyans during this difficult period of mourning."
Ruto said, "Okoth had a dogged personality, tenacity that elevated him among his pears and gave him an invincible aura. His battle with cancer exemplified his brevity, endurance and strength in Adversity." And the African Union envoy for infrastructure Raila Odinga hailed the legislator for his bravery in battling the disease and his selfless leadership.
The National Assembly speaker Justin Muturi reiterated that Okoth has left a huge gap in the parliament saying he was a great leader. "It is unfortunate that his demise comes at a time when we all looked forward to his recovery and comeback to the National Assembly after his return to the country recently. The Parliament has lost a valuable comrade, Kenya and indeed his constituents," said the speaker.
The 41-year-old lawmaker had been in Paris, France for seven months for treatment and he returned to the country in July. Early this year, he revealed to a local newspaper how he discovered he was suffering from cancer. He said that for a year he was on treatment for ulcers and bacterial infections noting the doctor prescribed for him pills to manage stress and anxiety. When the situation persisted he went for cancer screen and he was diagnosed by stage 4 colorectal cancer.
His death came at a time when government his being urged to declare cancer a national disaster. The disease has been killing thousands annually and various leaders call for government to take action before it gets out of hand. Research says that cancer is the third leading cause of deaths and second among non-communicable diseases in the country.
Okoth's death comes barely one month after another prominent person in the country died of cancer. The dominant mobile service provider Safaricom CEO Bob Collymore succumbed to Acute Myeloid Leukemia on July 1. Collymore was diagnosed with the disease in October 2017 and he was forced to take a nine month leave to seek medication in the United Kingdom. The two joined the list of nine people who have lost their lives due to cancer in the past two years.