WHO rejects idea of closing Rwanda-DRC border over Ebola
By Maniraguha Ferdinand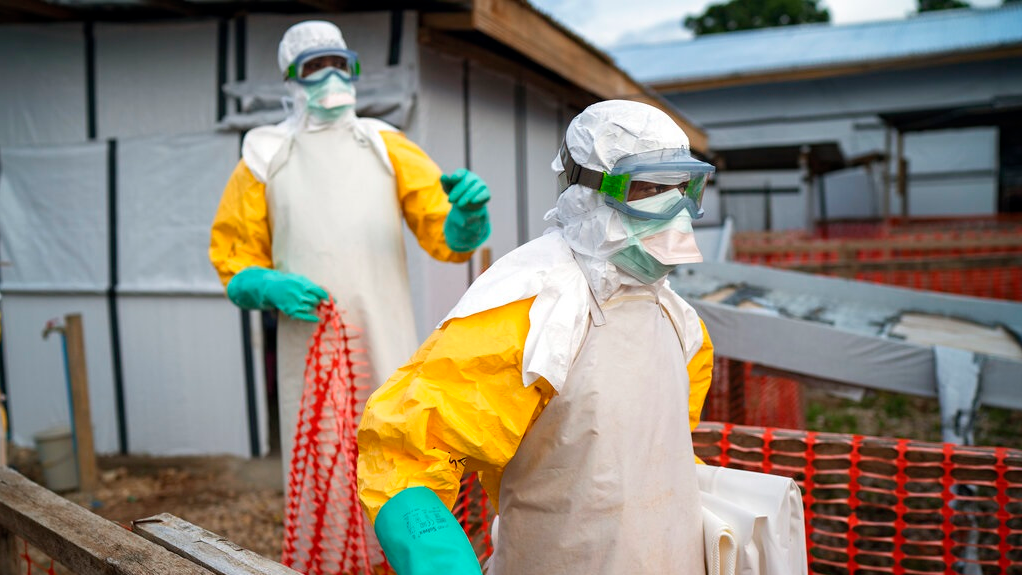 World Health Organization have rejected calls to  order  Rwanda to close its border with Goma city of Democratic Republic of Congo over Ebola outbreak.
Since August 2018, Eastern parts of Democratic Republic of Congo have  been hit by Ebola disease that  have claimed over 1600 lives.
WHO says that since the outbreak, there are 2512 confirmed or probable cases, including 136 health workers affected, with 40 deaths among them.
Early this week,  a new case was reported in Goma, a city in the East of Congo that borders with Rwanda.
The new patient was travelling from Beni, the epicenter of  the outbreak to Goma. Upon arriving to Goma, he went to the health center,  there he was confirmed to having Ebola and died hours later.
Many people who got in contact with patient were put in quarantine and are being monitored.
On Wednesday, 17 July 2019 in Geneva, WHO convened a meeting of the International Health Regulations  Emergency Committee for Ebola virus disease in the Democratic Republic of the Congo.
On the agenda of the day, the current situation in the Democratic Republic of the Congo was reviewed.
The statement released after the meeting, said that  Beni remains the epicenter  of the outbreak, with 46% of the cases over the last three weeks.
On the new case that was found in Goma, WHO rejected the idea of closing border with Rwanda as to avoid the outbreak from spreading to neighboring  countries.
About 15,000 people cross the border from Goma to Rwanda every day, as Goma is an important centre of economic activities with Rwanda.
"Closing this border would strongly affect the population of Goma and have adverse implications for the response. There is a continuing need for increased awareness among the population on the outbreak situation and stronger engagement on health-seeking behaviors", the statement says
WHO urges that no country should close its borders or place any restrictions on travel and trade.
"Such measures are usually implemented out of fear and have no basis in science. They push the movement of people and goods to informal border crossings that are not monitored, thus increasing the chances of the spread of disease", WHO urges
Rwanda has placed surveillance cameras on the border with Congo that helps to screen Ebola on the people who cross every day.
WHO says  the level of preparedness in Goma and priority actions for Rwanda show  significant improvements .
However there is  fear that Goma is close to international airports which  could contribute in spreading  the disease.
WHO advised national authorities to  work with airlines and other transport and tourism industries to ensure that they do not exceed  advice on international traffic.