Kenya's finance officials deny corruption charges
By Samuel Ouma | @journalist_27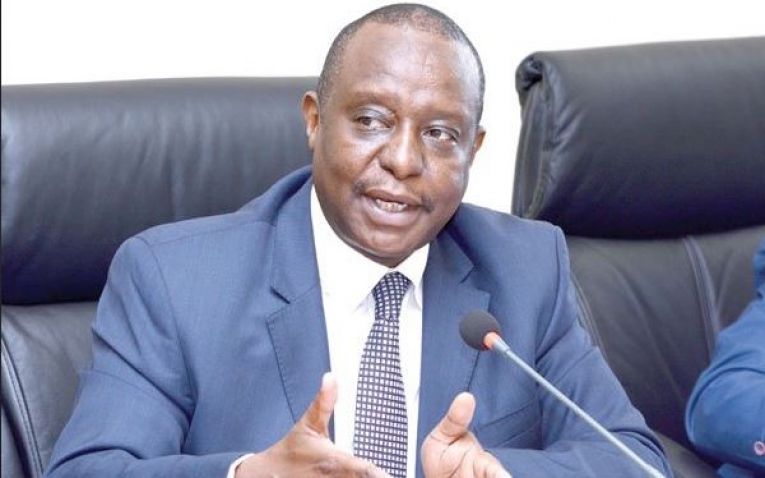 Kenya's Treasury Cabinet Secretary Henry Rotich on Tuesday pleaded not guilty before a Nairobi Court to graft charges over fraud linked to two dams' projects.
Rotich, his Principal Secretary Kamau Thugge and eight others were arraigned a day after spending behind the bars. They are among the 28 people whom the Director of Public Prosecution (DPP) issued their arrest warrants on Monday, July 22 following the outcome of a comprehensive investigations carried out by a multi-agency team presided by the Directorate of Criminal Investigations (DCI) boss George Kinoti.
The suspects are alleged to have defrauded the government billion of money in the dam projects run by the Italian construction company CMC di Ravenna.
It has been reported that US$446 million was earmarked for the completion of Arror and Kimwarer dam projects in the Kenyan Rift Valley but the treasury had inflated the amount to US$610 million.
The DPP further revealed that US$6 million was paid out for the resettlement of people living in areas the projects were to be undertaken but there is information about the acquisition of land.
They were charged with 24 counts among them willful failures to comply with applicable procedures relating to procurement, engaging in a project without prior planning, conspiracy to defraud, and abuse of office, neglect of official duty, issuing of misleading information, fraudulent acquisition of public property and committing an offence of financial misconduct.
The investigative agencies have hinted at seeking repatriation of CMC di Ravenna director Paolo Porcelli to face graft charges.
"We have the Italian individual, he has not managed to present himself so we will be seeking his extradition to come and face the charges here in Kenya. We will also issue an international arrest warrant," said Noordin Haji.