Guinea in Shock Over Death of Key Official who opposed third Term bid for President Conde
By Alseny Ben Bangoura*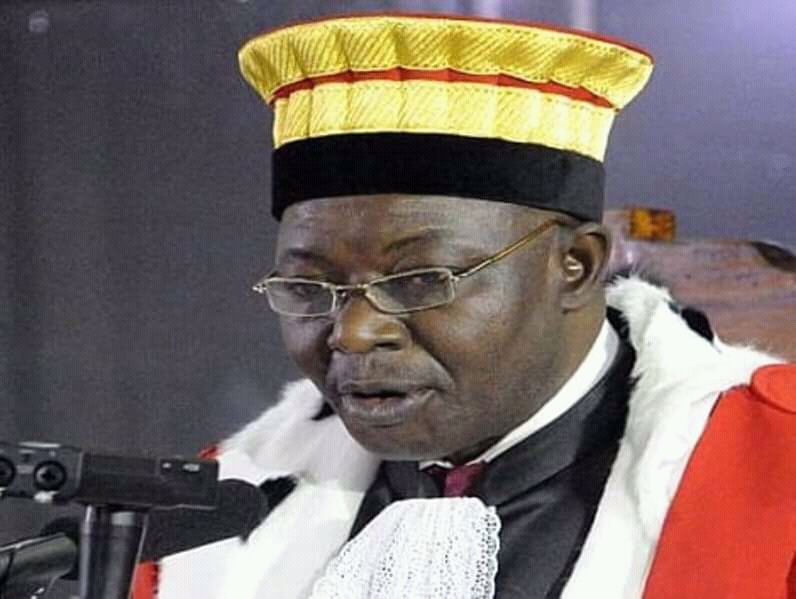 The former President of the Constitutional Court of Guinea  Kèlèfa SALL died this Saturday, July 27, 2019 in Conakry, from illness, at the age of 61 and at odds with President Alpha Condé. According to sources, he died of a heart attack.
The magistrate was a brilliant academic, an outstanding magistrate, a courageous man, a man of conviction and finally a remarkable teacher. He presided over the Constititutional Court from April 7, 2015 to September 12, 2018.
In addition to his exemplary contribution to the re-foundation of the country's judicial system,  Kèlèfa Sall enters the annals of history for recommending that President Alpha Condé refrain from changing the constitution in order to remain as the head of State, after his term du​e to expire next year.
"Always avoid slippages towards the forbidden paths in democracy and good governance." . He hastened to add:
"Beware of succumbing to the melody of the revisionist sirens. If the people of Guinea have given you and renewed their trust, they remain legitimately vigilant," he said, during the swearing-in ceremony for the second and final term of president Conde in 2015. A dozen heads of state, including the eternal dictators of Chad, Rwanda and Equatorial Guinea, attended that ceremony.
In fact, Kèlèfa Sall was openly opposed to any change in the constitution. President Condé did not like the advice.
This was a wise and logical ​piece of advi​ce that raised the animosity of  ​the disdainful  president  against the magistrate,  who ​ended his judicial career by an orchestrated  "internal coup",  culminating in his dismissal by his own colleagues of the Court on September 12,  2018.
By a presidential decree, Alpha Condé lined up behind the slingers to dismiss the magistrate while he was elected for a 10-year term, according to the constitution.
Ironically, the tragic death of Kèlèfa Sall comes at a time when the country is facing a major challenge: President Alpha Condé's attempt to impose a new constitution in order to remain in power beyond 2020 is no longer a secret for anyone.
A magistrate by training and career, Kéléfa Sall graduated from the University of Conakry's Law School and the prestigious French National School of Administration in Paris (ENA).
He was also a member of the National Transitional Council, a body that legislated under military rule following the death of longtime dictator General Lansana Conte in 2009. He was also a founding member and then president of the Association of Magistrates of Guinea.
In an op-ed on his Facebook page, Ivorian star Tiken Jah Fakoly crystallized the memory of the illustrious  magistrate as "One of Guinea's  best judges."
His sudden death is painful not only for his family but also for the peace and justice-loving people of Guinea who, in addition to his many sympathizers, will always remember his work.
**Courtesy of AlloAfrica News