Gambia Petroleum Sign Joint Operating Agreement with British Petroleum Exploration
By Bakary Ceesay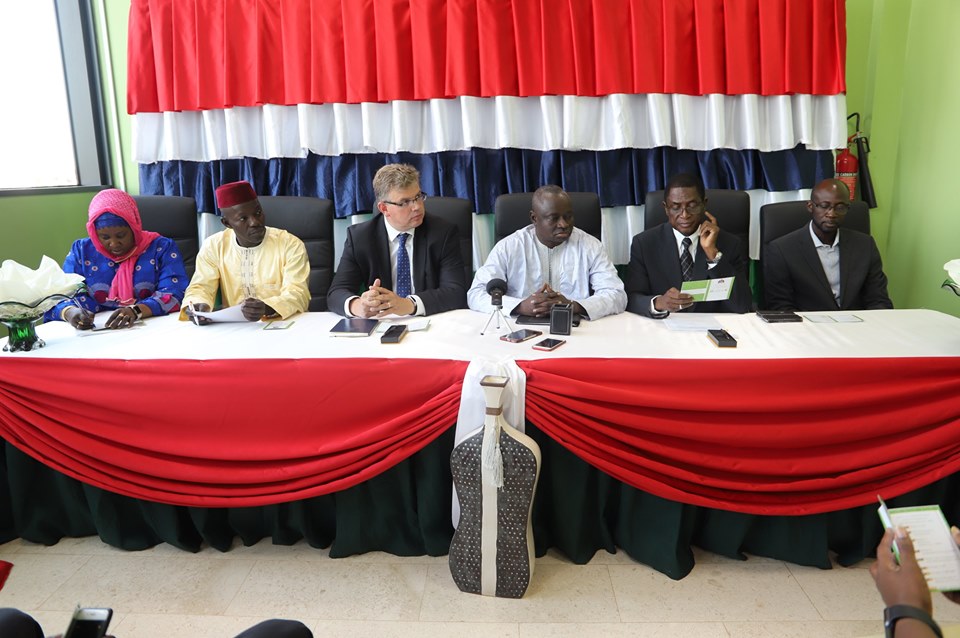 Gambia National Petroleum Corporation (GNPC) and British Petroleum Exploration (Gambia) Ltd, has signed a Joint Operating Agreement (JOA) for Block A1 License on 23rd July 2019.
This JOA marks the first involvement of the National Oil Company as partner on an oil license in the history of The Gambia. GNPC as Government Licensee has been assigned a 10% Participating Interest in the license. The JOA defines the operational boundaries of the BP-GNPC relationship.
The Joint Operating Agreement was signed by GNPC Managing Director Yaya F. Barrow and BP Africa New Countries Vice President Jonathan Evans.
The JOA was reviewed and negotiated by a GNPC negotiation team with assistance from the Petroleum Negotiation Committee, Africa Legal Support facility, International Law Firm BCLP and Senghore Law Firm.
Shortly, after the signing Fafa Sanyang, minister of Petroleum explained this is just the beginning of a long and sometimes difficult journey in the implementation of the license. Signing these instruments is indeed an achievement but they just constitute the foundation.
Yaya F Barrow, managing director of the Gambia National Petroleum Corporation pointed out that: "The document we just signed today is a realisation of years of hard work, dedication and focus by the corporation and stakeholders in the petroleum industry,"
 He explained that when GNPC was founded in 2003, it was created to be doing exactly what it is doing today; to take charge of government's participation in industry development.
Barrow added that in partnership with GNPC, BP Exploration (Gambia) Ltd will start work in earnest to explore the potentials of offshore Block A1 in their search for oil in Gambian waters.
"The Corporation will continue to work in partnership with Ministry of Petroleum and Energy, stakeholders and all present and future Licensees to maximize the benefits of the oil and gas industry for our people," he noted.
Jonathan Evans, Vice President BP Africa New Countries   said the potentials of Block A1 is quite high.  "That is why we [BP] is increasing our footprint here in the sub-region. We hope to find some success for your country," he said.