Cameroon Civil Society Organizations receive 263 Million Frs grant from France
By Amos Fofung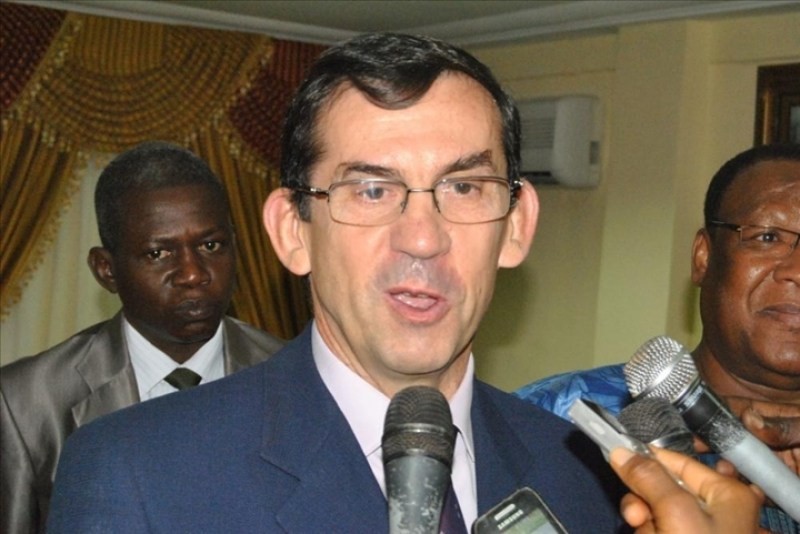 The French Government, has via its Embassy in Yaounde-Cameroon, funded the projects of some seven Cameroonian Civil Society Organisations, CSOs to the tune of cira FCFA 263 million.
Conventions awarding the grants were penned Tuesday July 23 at the French Embassy between the French Ambassador to Cameroon, Gilles Thibault, and representatives of the CSOs.
The projects to be funded by the French government are in the domains of active citizen participation and protection of the environment.
During the signing ceremony the ambassador Thibault disclosed that, between 2005 and 2016, over 30 projects of CSOs have received funding worth over FCFA 1 billion from France, one of Cameroon's closest allies.
The seven CSO each receiving FCFA 13 million on the average are: ACDDI; ADISI; ARDC; CDA; CERAF Nord; Compagnie Théâtrale and UNAPAC. Thibault remarked that, since 1996, considerable sums have been invested in projects piloted by CSOs in the country, observing that such organisations are a guarantee of social, cultural and even economic benefits beyond the resources pumped in.
"The civil society is a source of inspiration for public authorities and thus constitutes a real incubator of public policies…We recognize the role and value of the civil society in inclusive and sustainable development. Beyond being a beneficiary, we want partnership to be part and parcel of our international cooperation policy," Gilles Thibault said.
Adding that "Encouraging the efforts of civil society and accompanying them in projects is also preparing for the future Cameroonian society capable of contributing, along with the State; in the conception and follow-up of public policies…".