Book on Zimbabwe's frequently asked questions about climate change launched
By Wallace Mawire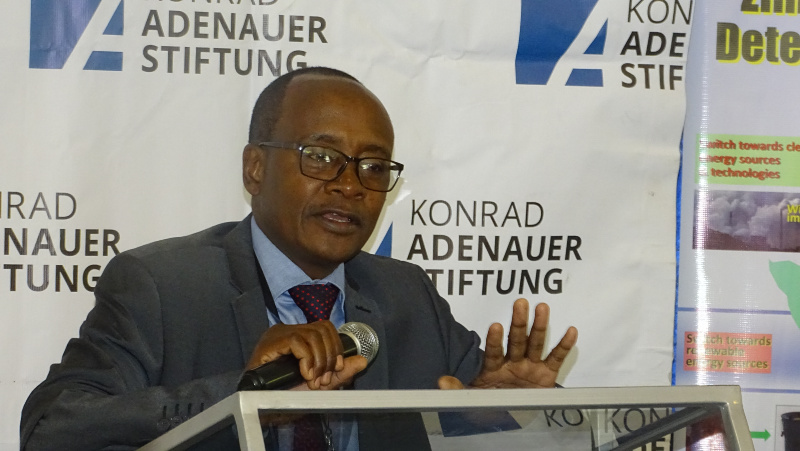 A booklet titled: Zimbabwe's frequently asked questions about climate change has been launched in Zimbabwe with support from partners involved in assisting the country to combat the climate change crisis.
According to Mr Washington Zhakata, Director, Climate Change Management Department in the ministry of Lands, Agriculture, Water, Climate and Rural Resettlement the initiative was started by author Anna Brazier and supported by the Konrad Adenuer Stiftung (KAS).It   saw the first version of the book being published before being reviewed  by several eminent authors from Zimbabwe's top universities, captains of industry and government departments.
Highlighting on the importance of the book, Mr Zhakata said that whilst much of the climate discussions have been confined to teak-furnished and air-conditioned boardrooms, rural folks who constitute the majority of the population in Zimbabwe have largely been excluded from the climate discussion.
"This is partly due to language issues, complexity of the subject and poor infrastructure including energy and communication," he said.
Mr Zhakata added that most experts, including government officials at provincial, districts and ward levels have difficulties in translating climate issues into the languages spoken by people they serve.
He said that sometimes it is   really not necessary for the officials including extension staff to be bogged down by translation issues which come at the expense of implementation of the climate issues.
"The use of vernacular therefore becomes critical," Zhakata added.
He added that as the government prepares to implement devolved programming and devolution approach to work, it is   critical for the climate resources including information, education and communication material on the climate change subject to be in local languages which people are comfortable with.
Zhakata added that this necessitated the translation of the booklet which empowers people, especially the rural folks with information and knowledge on climate change
According to Zhakata, people in the rural areas are often accused of being primitive and relying more on their traditional beliefs, indigenous knowledge and spiritual beliefs.
"These are sometimes problematic when trying to manage climate change issues such as evacuations ahead of disasters, departure from historical ways of doing things such as planting dates, times to be working in the fields amongst others," he said.
He said that one of the reasons for the so called resistance to change is simply lack of information.
He says that the booklet will   provide quick answers to people's frequently asked questions on climate change.
It also   provides local insight of Zimbabwe's climate priority areas, impacts as well as interventions that can be