A Rwandan man made a three month long walk to remember victims of Genocide
By Maniraguha Ferdinand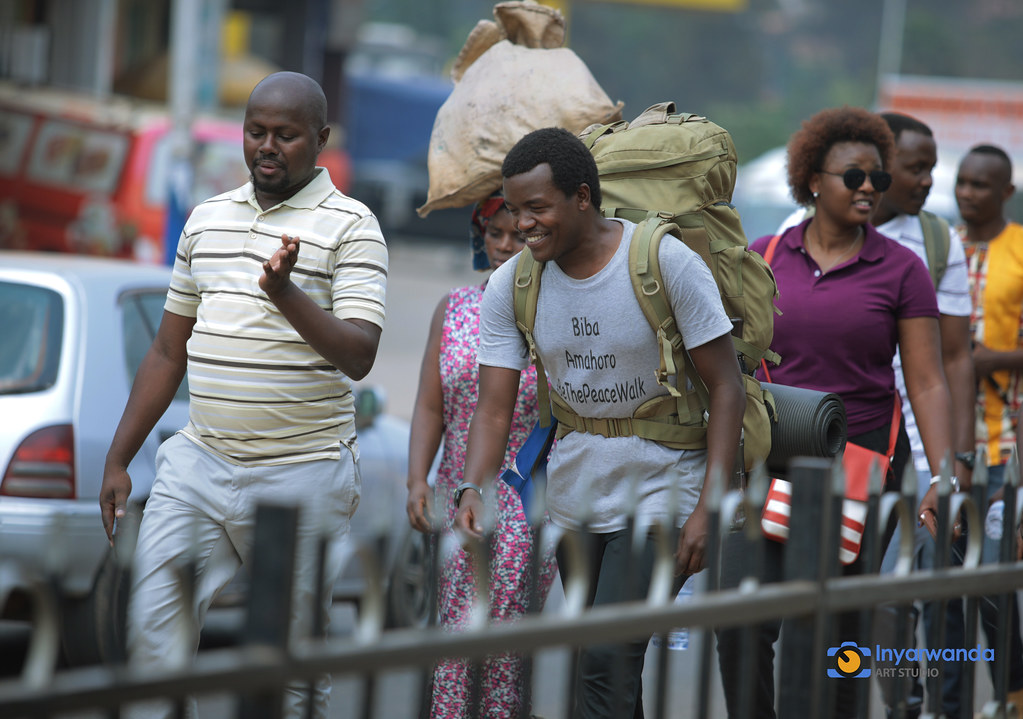 Hypolite Ntigurirwa, a Rwandan youth has concluded his three month walk of peace in remembrance of victims of genocide  perpetrated against the  Tutsi in 1994.
This journey started  on 15 April this year  and was concluded this Thursday, 25 July.
Ntigurirwa, a genocide survivor himself toured the  whole country to mark the journey made by victims in 1994 while they were going to be slaughtered.
Genocide against  the Tutsi in Rwanda left more than million victims, mainly Tutsis.
Ntigurirwa finished his walk at Kigali Genocide memorial where he put a wreath at the tombs in which more than 250 thousands victims are buried.
He told the press that he saw genocide with his own eyes when he was seven years old.
Recalling the cruelty by which genocide was made, Ntugurirwa wants this walk to be a siren of peace so that what happened  never happen again anywhere around the world.
" I travelled a long way during genocide while I was a child trying to escape killers, that's what made me come out of my fear and remember that way of the cross", he said
"You cannot beg for peace, when you want peace you give it or you work for it. Our grand children will never find peace if we don't sow it today" he added
Asked why he  opted to walk instead of driving, Ntigurirwa said "There are some acts that you cannot do while in  car. For instance there are way I would arrive and people tell me 'this hill has a history' and I would climb to discuss with the dwellers."
The walk of more than  a thousand kilometers kicked off from Western Province and was concluded in Kigali.
Ntigurirwa works with a NGO. Before starting his walk, he asked for a four month long leave without a salary.
During his walk, he would use his own money and he revealed he has used more than one thousand dollars.