Sierra Leone:Former APC Big Guns to appear in the ongoing commissions of inquiry
By Ishmael Sallieu Koroma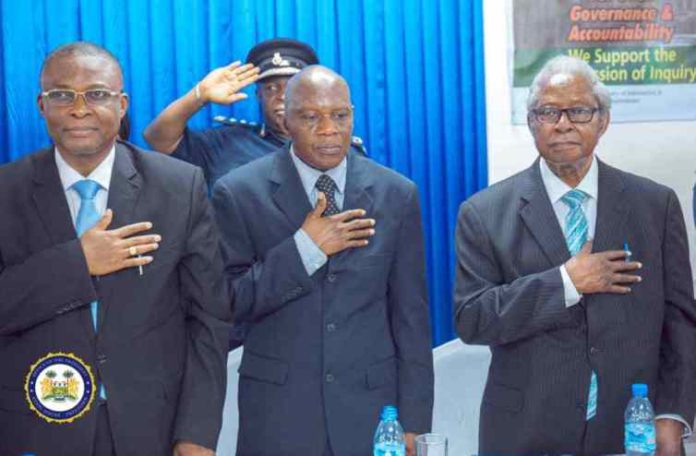 Former senior government officials in the Koroma administration are to appear before Justice Bankole Thompson Commission of Inquiry on Monday 1st July according to a notice of hearing from the Commission of inquiry headquarters, Special Court Complex in Freetown.
The former erstwhile senior government officials in the past administration that should appear before Justice Bankole Thompson  included Sheka Tarawallie former press secretary and official in the Ministry of Information , Momoh Konteh , former National Telecommunications Commission boss (NATCOM) , Tom Oberleh Kargbo also former Chairman of NATCOM , Alhaji A.B. Kanu former Minister of Information and Cornelius Deveaux ,former deputy Minister of Information and Communications respectively as persons of interest on issues pertaining to the Ministry of Information during their tenure in office.
It could be recalled that President Bio in January this year launched the Commission of Inquiry in order to look at the governance activities of the former Koroma administration that ruled the country from 2007- 2018 that ushered the new administration of President Julius Maada Bio.