Renowned Nollywood Star, Stella Damasus weigh in on Cameroon Crisis, calls for global attention
By Amos Fofung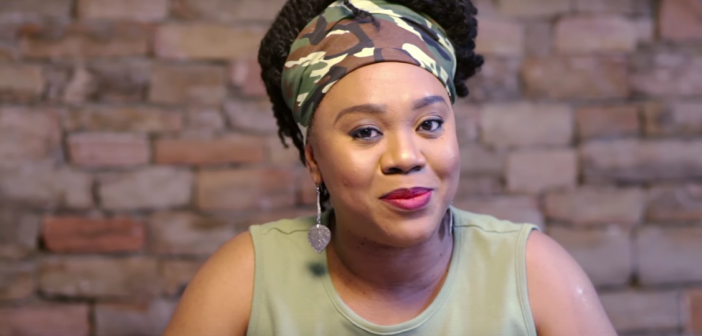 Popular Nollywood actress, singer and writer, Stella Damasus, has decried the limited amount of media attention being given to the Anglophone crisis, saying much more has to be done. This was in a series of posts on her official twitter handle.
"I wonder why [the crisis] does not have the kind of media coverage that it deserves," one of her tweets read.
In another tweet, she said she was not interested in discussing sports when women and children are being killed. "The country (Cameroon) needs help.
Have you seen videos of women and babies being killed? I don't understand how this is okay," she said.
"I feel that social media can sometimes do a better job than mainstream media," she added in yet another tweet.
She went on to add a Help Cameroon hash tag on her messages that went viral moments after being posted. Several social media users have since been reacting to the celebrity's messages, with some blaming foreign powers for voluntarily keeping quiet. Stella's call comes barely weeks after Speaker of the National Assembly Cavaye Yeguie Djibril denounced foreign interference in the country's internal affairs which he referred to as a "conspiracy."
"Cameroon has become an object of conspiracy intended to destabilise the country. To justify their interference in internal affairs, the conspirators pretend to denounce it. According to them, the political system in Cameroon is against all dialogue, upholds violence, and refuses to promote human rights," he had said.
While some foreign powers say it "lacks the will" to solve the conflict in the English-speaking regions of the country, government has always maintained that it is working very hard to restore sustainable peace and security in the two regions.
As part of measures to seek a solution to the crisis, Prime Minister Joseph Dion Ngute visited the troubled regions weeks ago, calling on separatist fighters to drop their arms.
He added that the Head of State is ready to dialogue on any matter except secession and separation because he had sworn before the Cameroonian people to protect the fatherland.
It should be recalled that the armed conflict was ranked among the world's most neglected crisis by the Norwegian Refugee Council last month. In March, spokesperson for the United Nations High Commission for Refugees, UNHCR, Babar Baloch said the organization needed 184 million US Dollars (about 108 billion FCFA) for Cameroon's internally displaced persons and Nigeria's refugees.