Kenya Airways trails Ethiopian and Rwanda Airlines in global aviation ranking
By Samuel Ouma | @journalist_27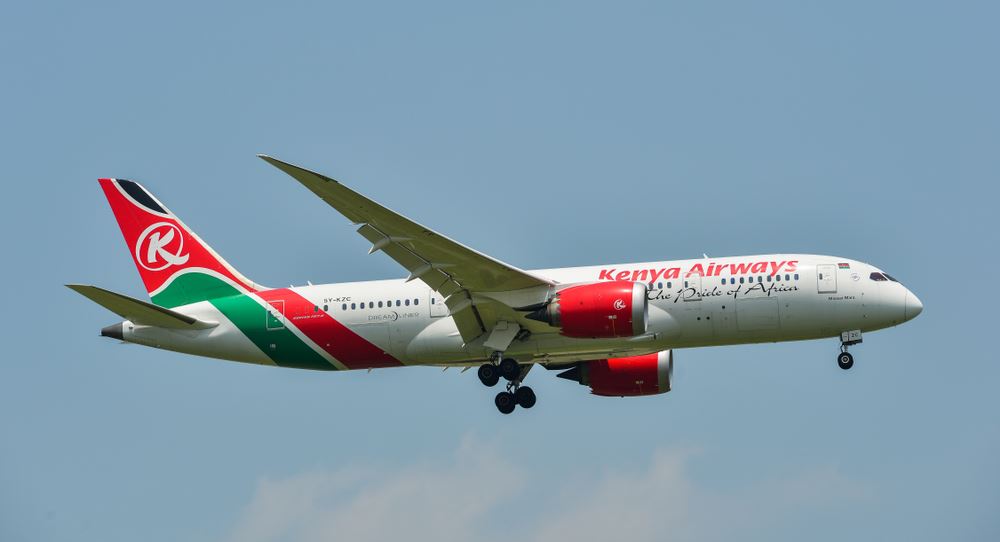 Air Moroc of Morroco, Rwanda and Namibia Air are the best airlines in Africa according to the latest global aviation ranking.
Despite its effort to expand its networks, Kenya Airways (KQ) has dealt a major blow by dropping from position 85 to 90 as per the Skytrax World Airline Awards.
Kenya has been trounced by her neighbours, Ethiopian airline which was placed in position 44 despite her two latest fatal crashes. In March this year the airline was hardly hit after its plane Boeing 737 Max 8 involved in a deadly crash killing 149 people on board.
The crash was the second in five months after a plane with the same model crashed minutes after leaving Jarkata, Indonesia killing 189 people on board.
The loss making national carrier was also beaten by South African Airways which is forty four positions above her standing at position 46 worldwide.
The best airlines in the world are Qatar Airways at position one, Singapore Airlines, Japan's All Nippon Airways, Cathy Pacific Airways of Hong Kong, Emirates and Lufthansa of Germany are in the position two, three, four, five and six respectively.
KQ has recorded losses in the past six years with the latest being a shs7.5 billion ($75 million) net loss for the year ended December 2018.
Members of Parliament are calling the government to take over the debt-ridden airline. National Assembly's Transport Committee wants the government to buy the 51.1 per cent of shares owned by other entities.
Government owns 48.9 per cent of its shares, 38.1 per cent by a group of 10 local banks, 7.8 per cent by KLM and 5.2 per cent by its employees and other Kenyans.\
In a bid to increase revenues and create a financial turnaround, the carrier has established new routes widen its network. This month it launched flights to Rome, Italy, and Geneva, Switzerland.
Other new routes are Mauritius, Libreville, Mogadishu and Cape Town and New York.