Gambia: Lamin VDC removes garbage around Lamin health centre
By Adama Makasuba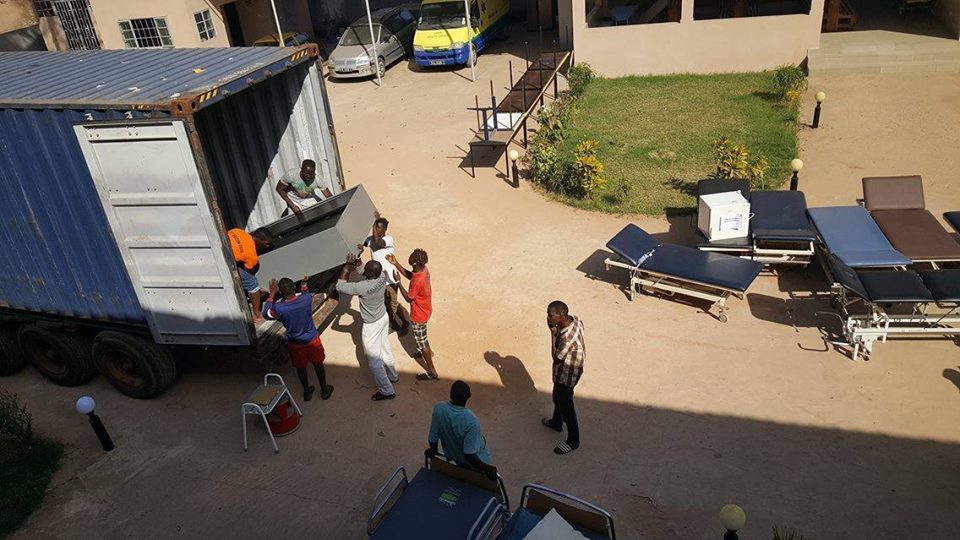 The Lamin Village Development Committee on Thursday removed garbage dumped around Lamin health centre to outskirt of the community.
The initiative came from the support project of Dutch Foundation dubbed 'Children of Lamin' that aims at empowering the community of Lamin.
At least four trucks and a truck lifter were hired by the Committee through a funding support from the Dutch Foundation.
The reserve site for molding mud blocks turned to a dumped site as a result no dumping site for the natives of Lamin village.
And the Committee now announced to fence the site and reserve it for gardening purpose.
Meanwhile, the Committee said it had engaged Brikama Area Council about clearing site but believed that the Committee lacks the capacity of clearing the site.
Speaking to journalists at the site, Allahgie Babou Sarr, adviser to the Lamin village Development committee, said the committee took it to itself to remove the garbage as a detrimental effect of the site is causing.
"It has been a problem for the whole Lamin village and this is why we took it, when the garbage are burn all the smoke come back to the hospital," he said.
Mr. Sarr assured the commitment of the committee to ensuring a caretaker of the community of Lamin from any bad effect.
However, he blamed Brikama Area Council as a "total failure and I want to tell the government that Brikama is a failure" saying "I pay 600 dalasi per month on garbage."
For her part, Annemieke de Koning, described the removal of the garbage as great, adding hygienic is paramount not only for the hospital but for the whole of Lamin community.
According to her, "it is really affecting that rubbish is next to the hospital. You can imagine when you are sick and admitted it affect you in the hospital."
She hopes for the continuation of such project between her Foundation and the community of Lamin.