From Tunis to Khartoum: Africans are toppling their sit-tight Presidents
By Amos Fofung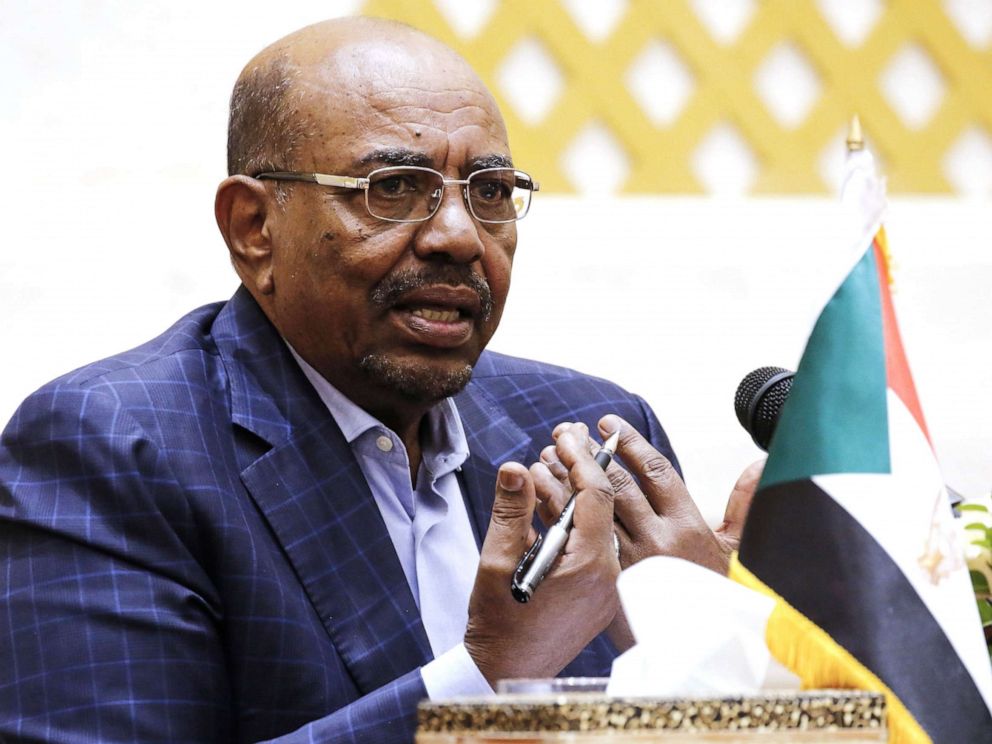 As Africa and Africans struggle with the implementation of democracy as prescribed by Western nations who insist it's the best form of governance, a fierce wind of change has in the last ten years swept most African sit-tight president.
From the Eastern basins of the Mediterranean Sea in Tunis, Capital of Tunisia to the confluence of the Blue Nile and White Nile rivers in Khartoum, capital of Sudan, Africans are raising up and deposing their despotic leaders.
Since 2011, some of Africa's strongest dictators and long-serving presidents with decades of leadership have been forced to leave power with all wondering who could be next.
As people-power fast topples autocratic regimes, watchers of the polity of Africa believe the continent, flowing with enormous economic potentials sufficient to make her a contender, is on en route towards its liberation and development.
10 African presidents who have involuntarily left power since 2011  
Zine al-Abidine Ben Ali of Tunisia
Tunisians took to the streets and after four weeks of protests, the leader who ruled for 23 years was deposed on January 14, 2011. He later escaped and currently on exile in Saudi Arabia.  It was Prime minister Mohamed Ghannouchi who announced that he had taken over as interim president, vowing to respect the constitution and restore stability for Tunisia's 10.5 million denizens. Beji Caid Essebsi on December 2014 became the 4th and the first democratically elected president by universal suffrage and is set to take Tunisia to new heights.
Hosni Mubarak of Egypt
Seeing what happened next-door in Tunisia, Egyptians took to the streets to protest against their "strongman". Egyptians protest 30 years of injustice and oppression under Hosani's rule. With support from the army, on February 11, 2011, Mubarak's resignation was announced at Tahrir square, which is regarded as the center of the protest that ousted him.
In 2012 he was sentenced to life imprisonment over the death of over 240 people during the protest against his rule. He was on March 2, 2017, acquitted by Egypt's appeal court and released from the Military hospital where he spent most of the six years of his incarceration due to poor health.
Muammar Gaddafi's of Libya
True, most Libyans today regret the ousting of president Muammar Gaddafi who had the vision to unite all African, establishing the United State of Africa. After spending 42 years in power the Arab spring influenza let to widespread protest from February 15, 2019, due to the said killing of human rights activist Fethi Tarbel. With support from most Western countries, it was on October 20 announced that Gaddafi had been killed in Sirte. Today, Libya is a mockery of its former self.
Blaise Compaoré of Burkina Faso
After "stabbing" his friend (Thomas Sankara) in the back and taking over via a coup in 1987, Blaise Compaoré succeeded to maneuver his way, winning all presidential elections. Ruling for 27 years, his party in 2014 proposed further changes to the constitution so as to allow Compaoré stay in power.
Protest broke out forcing him to flee to Ivory Coast. Roch Marc Christian Kaboré is the current president of Burkina Faso.
Yahya Jammeh of Gambia
Yahya Abdul-Aziz Jemus Junkung Jammeh was formerly a military officer before he took over as president of The Gambia in 1994.  With 22 years at the helm of the country's supremacy, in 2017 while running for his fifth term in office, Yahya Jammeh lost to Adama Barrow. He conceded defeat but backpedal and asked for a recount of elections.
He fled to Equatorial Guinea as his unpopularity grew. Adam Barrow currently serves as president of Gambia regarded as Africa's smallest country.
José Eduardo Dos Santos of Angola
In August of 2017, Jose Eduardo handed over power after serving as president of mineral-rich Angola for 38 years. Joao Lourenco, the new president promised to tackle corruption which has crippled the oil-rich nation.
Robert Mugabe of Zimbabwe
Regarded as Africa's oldest president, Robert Mugabe, 95 first served as Prime Minister of Zimbabwe from 1980 to 1987 when he became president. manning the affairs of Zimbabwe for 30 years, Mugabe stepped down after parliament launched an impeachment process in November 2017 to remove him.
He had earlier that month said he wanted to relinquish power to his wife, Grace Mugabe. Analyst believe without his remarks, he could have served on as president as his ousting is not unconnected to his desires to get his wife replace him.
Joseph Kabila of DR Congo
Joseph Kabila, born June 4, 1971, in Sud-Kivu province, of the Democratic Republic of the Congo, was an army official who served as president from 2001 till 2019.
Joseph Kabila is son of former president Laurent Kabila and took over 10 days after his father was assassinated.  Kabila spends considerable time trying to unite the various rebel groups in the Congos. He refused to stand for elections in 2018 and gave his support to Emmanuel Ramazani Shadary who failed to capture power.
Felix Tshisekedi, son of late veteran opposition leader Etienne Tshisekedi won the presidential election and currently "works" with Joseph Kabila (since Kabila's political party controls the legislature) to better DR Congo.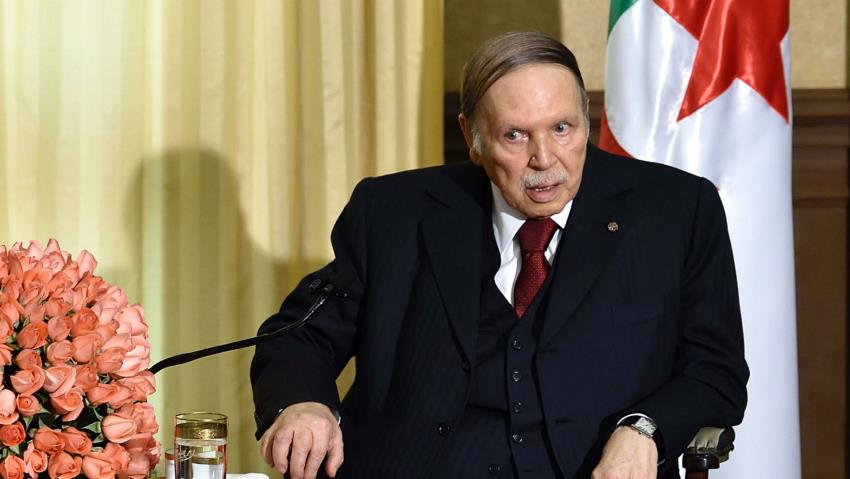 Abdelaziz Bouteflika of Algeria
For 20 years (1999 to 2019) 82-years-old Abdelaziz Bouteflika has served as president of Algeria and despite his deteriorating health and advanced age, he refused to leave power until April of 2019 when massive protest forced him to retire.
In a brief message, he said he had "notified the president of the constitutional council of his decision to end his mandate".   Thousands swarm the streets in celebration of his decision to step down saying he was incapable to dispatch his duties.
Omar al-Bashir of Sudan
Sudan's Omar Hassan Ahmad al-Bashir served as president for 30 years before he was sent packing by the military.  With an arrest warrant dangling over his head issued by the International Criminal Court, ICC for war crimes, genocide, and crimes against humanity, news that he won't be extradited by the military came as good news to him though he's under arrest by the military. Following his arrest, General Ahmed Awad Ibn Auf, who is also Defense Minister said the military council would run the country for two years.
In a statement, the US government commended the people of Sudan for liberating themselves urging the "transitional government to follow the will of the people, work in an inclusive way with all representative parties, and commit to a speedy handover to civilian rule. We condemn the abuse of force by security services that has resulted in the death of more than 20 civilians. We call on all armed parties to show restraint, avoid conflict, and remain committed to the protection of the Sudanese people."