CEx- Canadian Ambassador Praises Gambia's Institutional building efforts
By Bakary Ceesay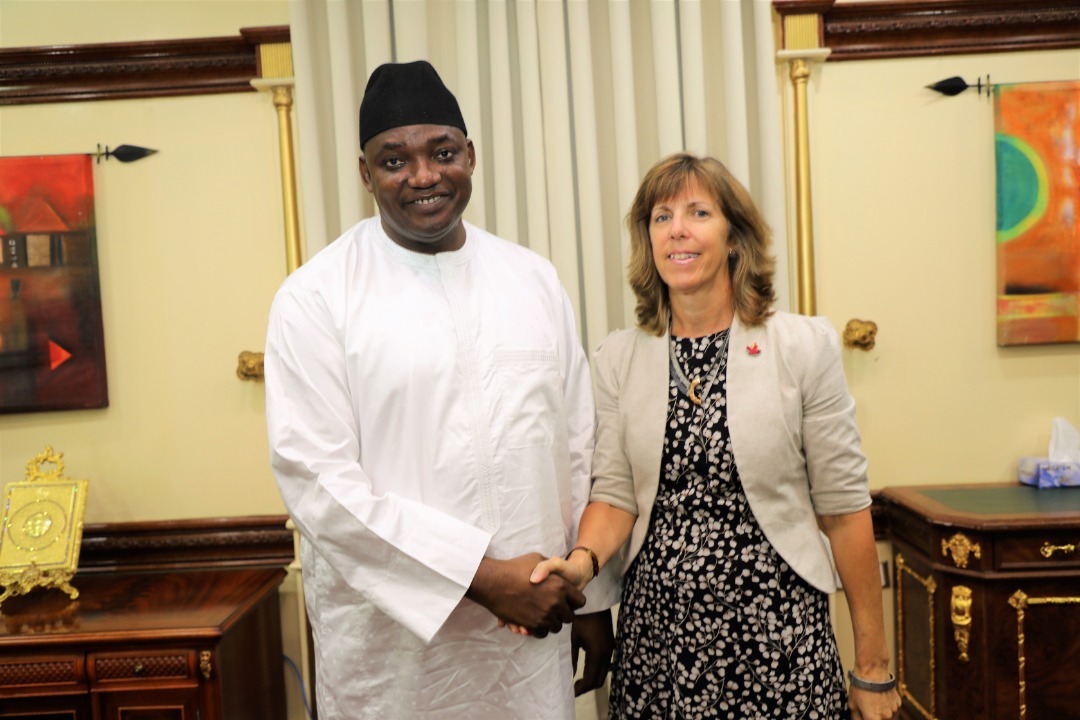 The outgoing Canadian High Commissioner to the Gambia, Her Excellency, Lise Filiatrault, on Tuesday, June 25, 2019, paid a courtesy farewell on His Excellency, President Adama Barrow at State House.
A key agenda of her meeting with President Barrow was institutional building efforts of The Gambia which she described as "important for democracy".
The diplomat said the relationship between Canada and The Gambia took a lot of strength in the past two years, when she was privileged to serve her country in The Gambia; and witnessed very important historic moments in the life of this country in its transition to democracy.
"Canada has been working alongside The Gambia to help with building and strengthening democratic institutions. It has been collaborating with the Ministry of Justice on the UN Peace Building Fund that Canada is a strong part of and the TRRC, especially in areas of gender based violence," she told the State House media Corps after closed-door meeting.
With a relationship that is quite strong and diversified, President Adama Barrow assured that Canada and The Gambia will continue building the relations in a strong way. The two also discussed future collaborations and ongoing activities that will continue to be developed at both bilateral and multilateral levels.
Gender equality and climate change were also part of discussions as other areas of further collaboration. The Canadian diplomat said the world faces challenges that require partnerships and the two countries are better positioned to make a difference.
The enthusiasm of Gambians at the inauguration of President Barrow two years ago, left a lasting memory in her: "There was a natural movement of people welcoming us and at the stadium, the enthusiasm and the level of hope that was there was a memory that I will take with me," Ambassador Filiatrualt said.
Ms. Filiatrault thinks it is important to go ahead in furtherance of that enthusiasm and hope, to transform it into action and sustained institutions for peace and democracy which she described as the foundation for the development of any country.