Cameroon: World Refugee Day commemorated with thousands still displaced
By Boris Esono Nwenfor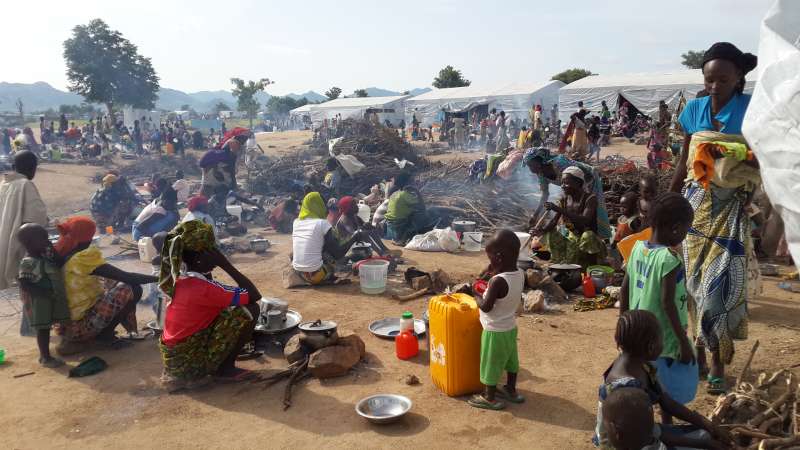 Amid the political conflicts and wars within the globe and the deteriorating crisis in the restive English-Speaking Regions of Cameroon in particular, the 2019 edition of the World Refugee Day has been celebrated with thousands of people displaced due to the Boko Haram crisis in the North and the crisis in the NW/SWRs.
The day is celebrated every 20th June. This year's edition of the World Refugee day was commemorated under the theme "stepWithRefugees"-Take a step on World Refugee Day.
Taking into consideration the 1951 Convention Refugees Status by the United Nations General Assembly, the political crisis and the rising need to curb force migration of people from one nation to another, the United Nations General Assembly on the 4th of December 2000 passed Resolution 55/76 declaring the 20th of June as the World Refugee Day.
The crisis in the Anglophone Regions of Cameroon which started since October 2016 has witnessed hundreds of thousands of civilians displaced both internally and externally. According to the recent statistics gathered by national and international non-governmental organizations, about 50 thousand Anglophones have been displaced internally and more than 50 thousand refugees registered in Nigeria.
Accordingly, the United Nations, "every minute 20 people leave everything behind to escape war, persecution or terror". The question now remains, where do these people go to and how they survive after haven left everything behind? It is for these reasons that the United Nations General Assembly thought it wise for the international community to show support by providing basic needs to the millions of refugees who have fled their homes because of terror, conflicts/wars and or tough economic conditions to other nations. It is earnest to note that not only the victims are affected but the host communities as well who are courageous enough to take these displaced persons in.
Commemorative activities took place in Cameroon's capital Yaounde with the UN resident Coordinator in Cameroon, Allegra Baiocchi, the Minister Delegate at the Ministry of External Relations in charge of Relations with the Islamic World, Adoum Gargoum and heads of diplomatic missions in Cameroon in attendance.
While addressing the audience during the event, Mme Antoinette Ngama, President of Refugees in Yaounde saluted stakeholders for their respective contributions. She further called for more support to refugees in Cameroon.
On the occasion of World Refugee Day, the UN Secretary General, Antonio Guteress commended countries including Cameroon for continuous assistance to refugees "I want to recognize the humanity of countries that host refugees even as they struggle with their own economic challenges and security concerns.
Today, the global refugee number is out and it is alarming. The total number of refugees worldwide reached a record 70.8 million by the end of 2018 according to the UNHCR report released on Wednesday.
Statistics from the UNHCR reveal that close to 1.4 million refugees live in Cameroon. Close to 300 thousand came from the Central African Republic and 100 thousand from Nigeria.