Cameroon: Separatist destroy Aid destined to IDPs in NWR
By Boris Esono Nwenfor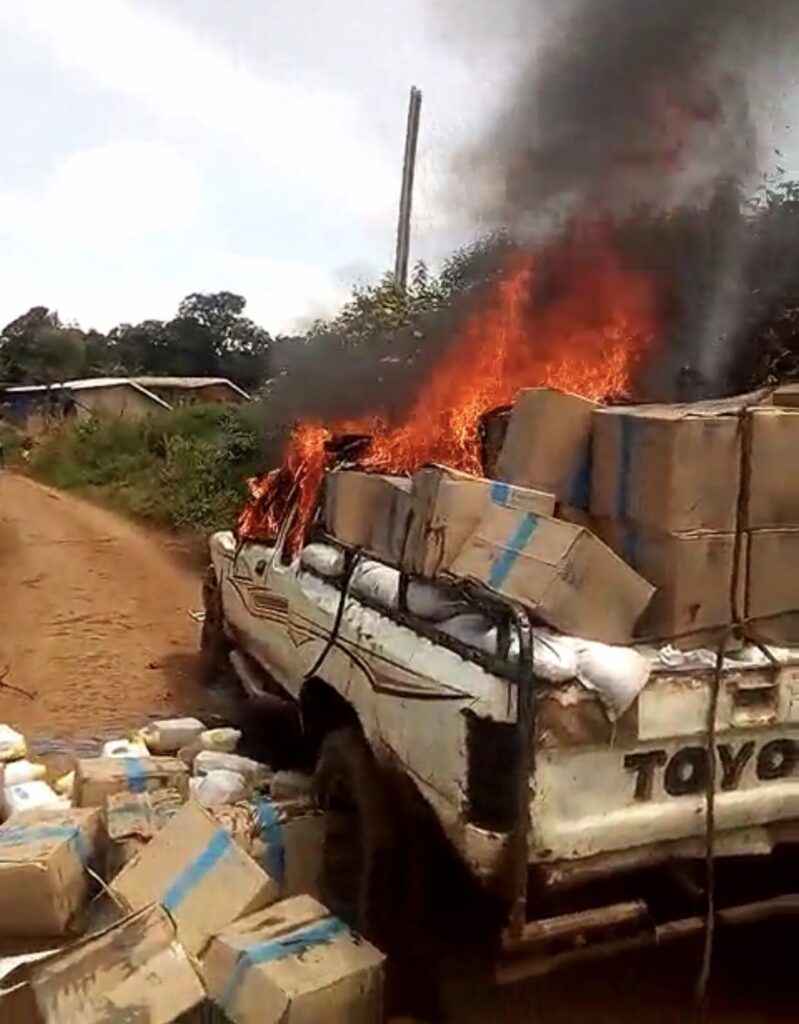 Some 12 tons of Humanitarian aid destined to internally displaced persons (IDPs) in the North West Region of Cameroon has been destroyed by suspected separatist fighters in the region. The destruction came barely a few days after the interim government of Ambazonia through its secretary Chris Anu released an audio message calling on separatist forces in the regions not to allow the aid.
Reacting to the humanitarian assistance, Chris Anu said the humanitarian assistance from French Cameroon is a big conspiracy to deceit the international community and to cover up for all the killings the soldiers have carried out in recent days especially in Esu, Nwa, Babangi, Bambili, Santa, Muyuka and other areas. "Even before sending the aids, they are already taken pictures, videos and beaming them to the world so that the wrath of the international community against their atrocities can be calm."
"The interim will only support the humanitarian assistance that is delivered by humanitarian groups that we aware of on ground zero. We have no trust for the safety of any food item that is being delivered to individuals by French individuals. The food items could contain poison and NGOs will be held accountable for any poisonous food they distribute on the ground."
"The NGOs have equally be warned that "any driver seen delivering humanitarian aid anywhere shall meet the consequences and any fon or chief palace, town or community seen hosting the humanitarian trucks from French Cameroon shall face the wrath of the restoration forces". He added that "the trucks should be intercepted, confiscated and not allowed to enter and poison the people while calling for the arrest of any person seen distributing the gifts.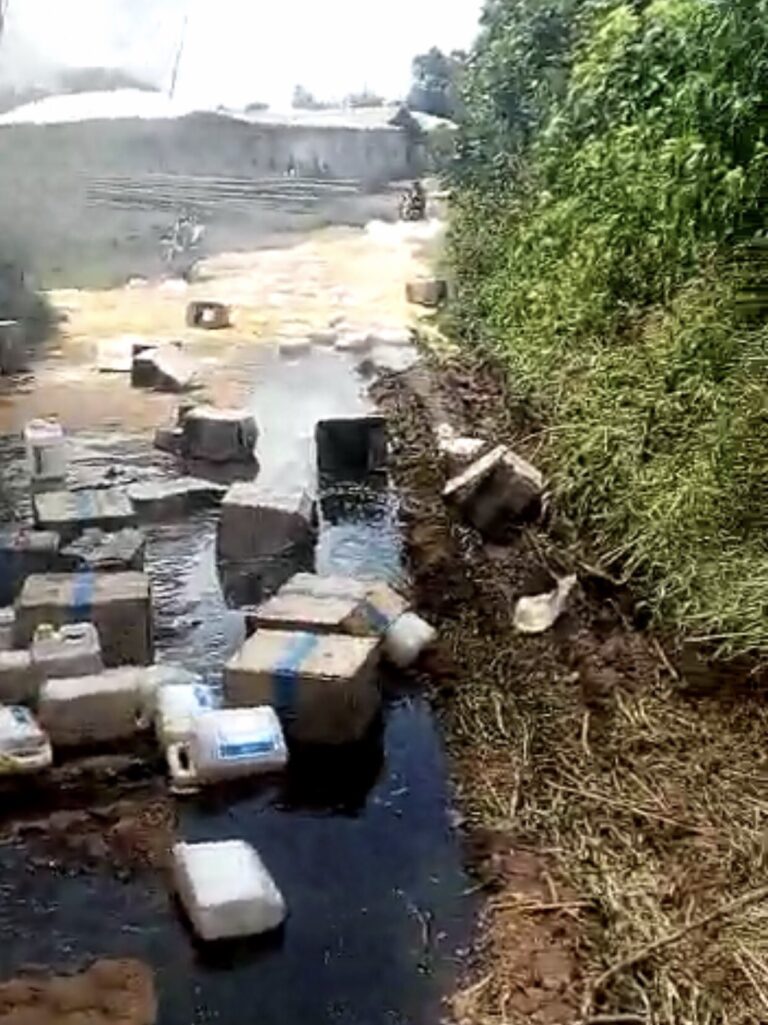 Allegra Baiocchi, UN Development and Humanitarian Coordinator in Cameroon in a tweet shortly after the aid were intercepted and destroyed said "12 tons of vital assistance lays in waste after @WFP transporter was attacked. This is keeping food away from those who need it most". She went on to say that "Humanitarian organizations have one goal: help people in need. They are neutral and impartial. Their work should be protected not attacked. #NotATarget".
The Anglophone crisis which started in 2016 has seen more than 200 partly or completely destroyed, forcing hundreds of thousands of people to flee. The rate of attacks on villages has increased steadily, usually causing significant damage.  Some 450,000 and 550,000 people have been displaced as a result of the crisis, representing about 10 percent of the regions' population. An additional 30,000 to 35,000 people have sought asylum in neighboring countries.