At Nkafu's Seminar: Participants condemn the use of social media for hate speech in Cameroon
By Boris Esono Nwenfor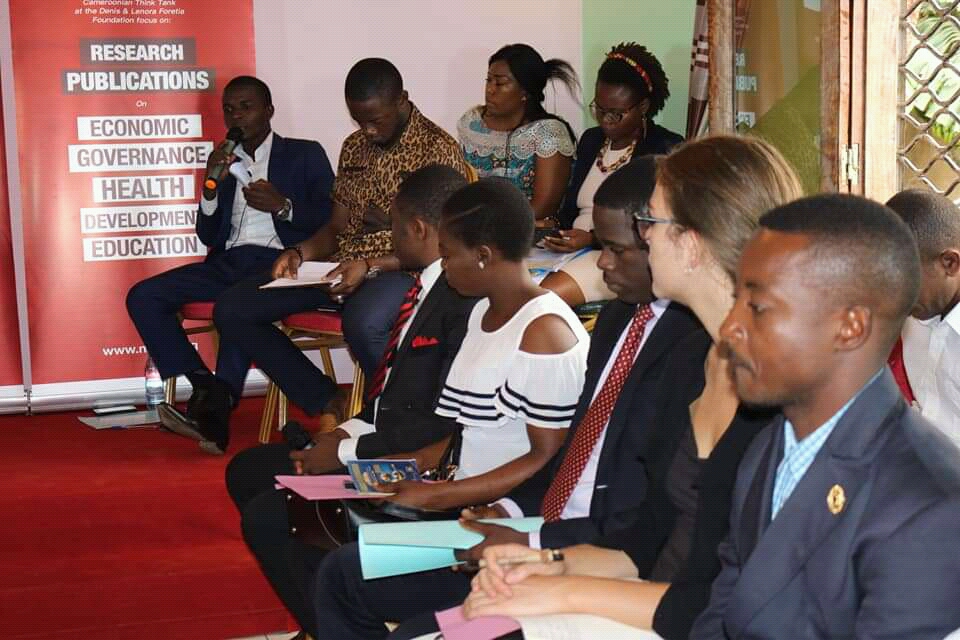 Cameroonians have called on individuals to be responsible when using traditional and social media and for them to post more of peace than hate messages on social media platforms. The individuals were speaking June 27, 2019 in Yaounde during the Nkafu Policy Institute's "Community involvement in promoting peace in Cameroon". According to the participants, peace building missions should be created and hate speech erased while calling for the punishment of individuals carrying out hate messages.
The Anglophone crisis in the North West and South West Region was equally discussed by the various participants. Some solutions proposed were that Cameroonians should have an understanding of their history and culture, the initiation of the much talked about dialogue and peace building should be encouraged.
To George "if youths can be gathered like this and we talk to them about peace, it will help a great deal. They have nothing to think about and if any person has violence in him/her talks to them they may become violent as it is the only thing they know". "…It is not money that will solve this crisis. We have seen how it is not doing anything. What is need now is mental peace and we should not be spending money anyhow. Hate speeches should be abandoned. We are all Cameroonians and not Anglophones or Francophones".
According to another participant, "Education is the fundamental problem we are facing in Cameroon. Two Cameroon's never came together. It is true we were divided in the First World War but British Cameroon was never a state. So many people in British Cameroon will tell you it was a state but that is not correct as it was not an independent sovereign entity. It gained independence and not reunification". "All what we are witnessing today in the North West and South West Region is a sense of frustration and the frustration is general across the country. We have a problem of governance in Cameroon which is killing us".
"Cameroon has not had peace for a long time even though we fool ourselves that Cameroon is a land of peace" says Francis Ajumane while adding that the NW/SWRs have arrived at the stage where they are now because frustration has been building and is still building. "Shockingly the Anglophone crisis even divides the media. Anglophone colleagues were seen as enemies in the house when the crisis started. Where I worked, I was dubbed "Amba" though I am not a secessionist. If we do not educate our brother/sisters the crisis will not stop anytime soon" He added
Participants in their exchanges cite under-development and insecurity as the main problems in the North Region of Cameroon. They propose that the government invest more in sustainable development and in the protection of human rights in the region. With relation to the conflict in Cameroon's East Region, participants amongst other things suggested that African presidents should sit together and tackle problems in their countries and in Africa so that refugees will be comfortable going back to their homes. They equally called for the creation of community vigilante groups in the Far North so as to curb attacks from the terrorist sect Boko Haram.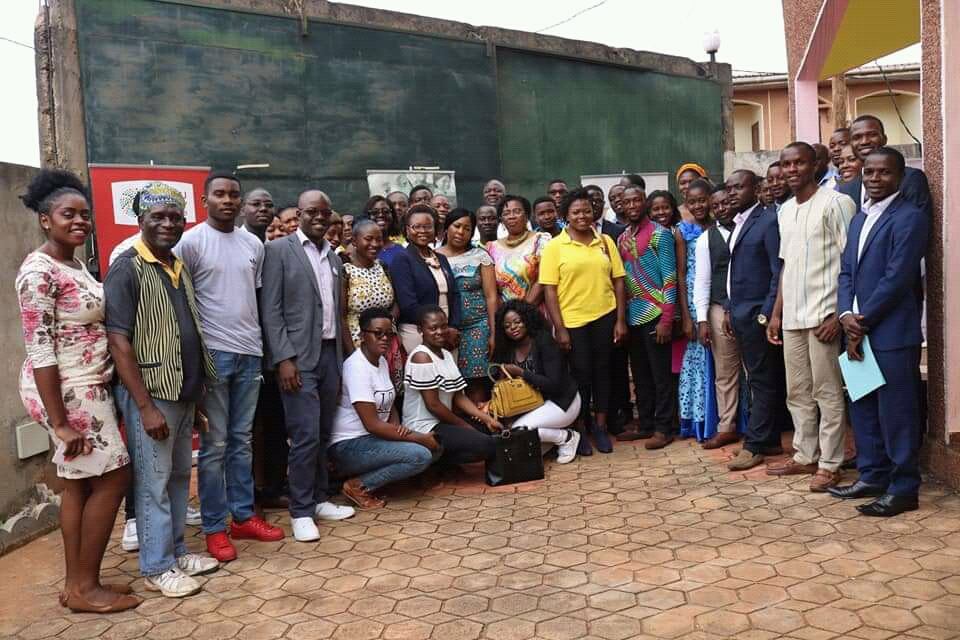 According to the Centre for Democracy in Africa, CHRDA, the Anglophone population in the Republic of Cameroon is experiencing a human rights catastrophe in the South West and North West regions of the country, home to most English-speaking Cameroonians. While there have been disputes and conflicts in these regions for decades, there has been a sharp escalation of serious violence, crime, and human rights violations since the crisis began in late 2016.
Human rights groups and international organizations have reported deteriorating political, humanitarian, and security conditions as a result of extrajudicial killings, torture, arbitrary arrests, severe deprivations of liberty, and mass displacements of civilian populations.
More than 200 villages have been partly or completely destroyed, forcing hundreds of thousands of people to flee. The rate of attacks on villages has increased steadily, usually causing significant damage.  Some 450,000 and 550,000 people have been displaced as a result of the crisis, representing about 10 percent of the regions' population. An additional 30,000 to 35,000 people have sought asylum in neighbouring countries.  Renowned author Chimamanda Ngozi Adichie refers to the crisis as Cameroon's "carnage."