Ambassador Imran promises his government support to Gambia
By Adama Makasuba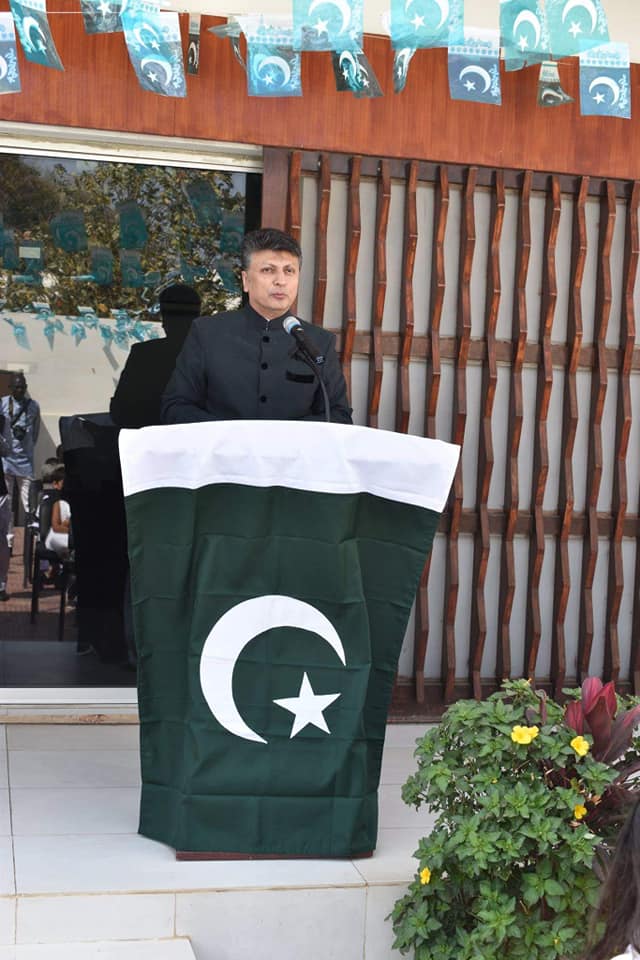 The Pakistani Ambassador to Dakar overseeing Gambia and other countries in West Africa has promised his government support to the Gambia in trade, agriculture, health and others.
Ambassador Imran was speaking to journalists on Friday at Sand Beach Hotel in Kotu, after meeting the Pakistani community in the Gambia.
"My purpose here is to explore the expansion of trade because the amount of trade is around 12 million a year which is nothing there is so much potential here," he said.
Prior to his meeting with Pakistani community in the Gambia on Friday, he met with Gambia's youth and trade ministers and unveiled the discussion transpired between him and the trade minister to have centered on Pakistan's support to export rice, textile and agricultural equipments like tractors in the country.
Meanwhile, he assured his government support on the request made by the trade minister and helping the Gambian industry to renovating some of the dilapidating hotels.
Ambassador M Imran Mirza, who based in Dakar, is task to oversee the Gambia, Guinea Bissau, Guinea Conakry, Mali and other countries within the West Africa.
He said he had met the administration and told them to continue the cordial relationship between Pakistan and Gambia
On the relationship of the two countries, he said "we have a very cordial friendly relation ever since Gambia's independence we share common religion and Gambia has always supported Pakistan in the all United Nations and OIC resolution and candidature and Pakistan has always reciprocate Gambian brothers wherever needed in diplomatic process, military process."
Pakistan is a country in the Asian continent bordered with India. It has been supportive to the Gambia in the areas like health, education, military training and rice exportation to the Gambia.