A Memo to Paul Biya, President of Cameroon on: The Urgent Need for Public Policy Mediation and Negotiations in the Ongoing Armed Conflict in the Anglophone Regions of Cameroon
By Rev. Fr.  Wilfred Emeh*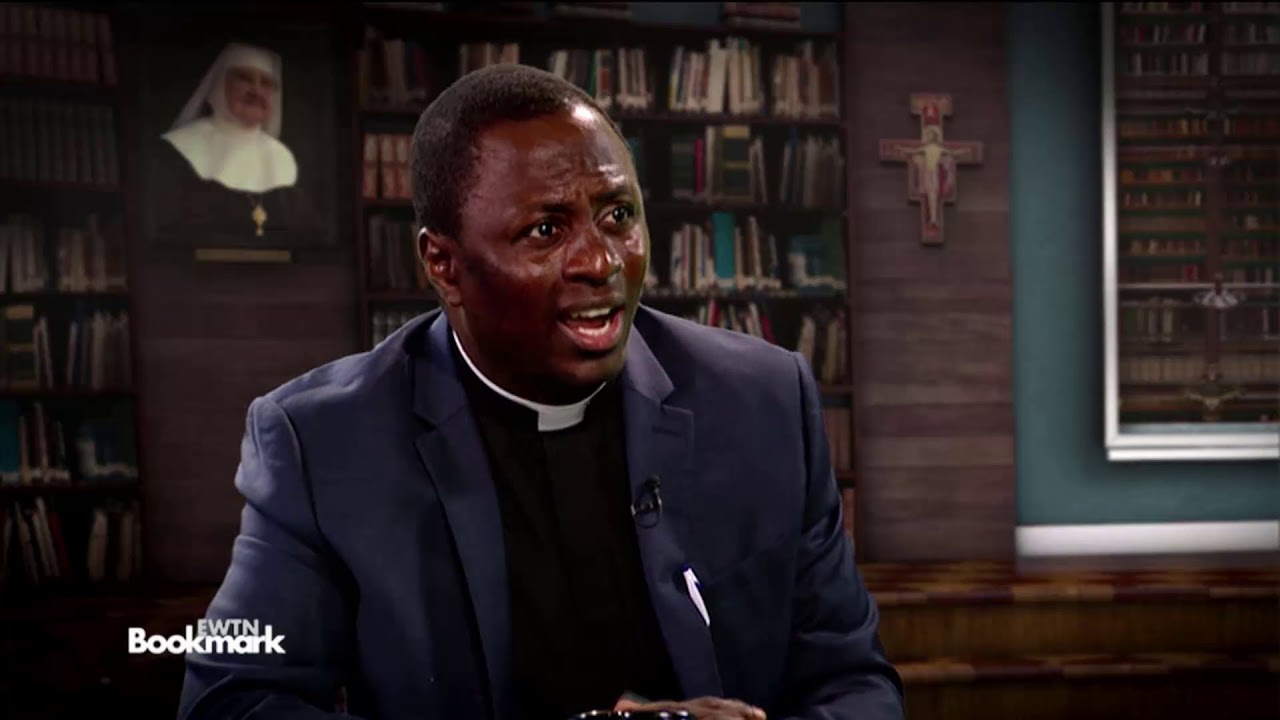 How did we get here?
It has been nearly three years since the unprecedented outbreak of the Anglophone crisis in Cameroon – a crisis that has dealt a heavy blow on the facets of life of our beloved nation. The UN has reported nearly 2,000 deaths, property has been destroyed, schools have been torched, and uncertainty looms as thousands of people continue to live in misery. The devastation on our economy and human resources are inestimable; businesses have been forced to close, and talented citizens continue to flee their homeland. Thousands of families have been displaced, and many others have become refugees in foreign lands.
How did we get here? The escalation of the ongoing conflict is consequent upon grave administrative failures that include mass arrests and brutal force and extrajudicial killings at a time when peaceful civilians merely sought to express their grievances against the ruling government. Over time, insurgent groups emerged, acquired arms, and targeted the military and security officers, in what has become a full-blown armed conflict in the Anglophone regions of Cameroon.
In retrospect, crass failure to implement educational and judicial policies, that are foundational principles of our co-existence, was the main cause of the Anglophone uprising. This was a glaring neglect of pertinent policies on equal partnership, the preservation of cultural heritage and identity of each region as stipulated by the union-agreement between the Francophone and the Anglophone regions. Evidently, this failure of policy implementation was a symptom of more profound ailments within our political institution that favors corruption, marginalization and social injustice. The implementation of policies, especially those that are constitutionally founded, are essential in the democratic decision-making process of every nation.
Despite the current situation, it would be in our national interest if all parties resort to the public policy mediation process which is an inclusive, transparent process of negotiations among government agency officials and diverse stakeholders that often results in consensus agreements rooted in nuanced understandings of a conflict (Potziba, 2019). This memo largely seeks to identify the root causes of the current crisis and propose recommendations for a swift resolution of the ongoing armed conflict.
Where are we?
So far, the government's approach and tactics have been futile; attempts to set up a bilingualism commission failed no less than the authoritative leadership style. On the other hand, opposition groups have engaged in propaganda and destructive ideologies. Several factions have emerged with multiple pseudo-leaderships, void of any clear sense of direction. Civil rights activists are in jail while young people have been radicalized. The future is bleak as there seems to be no real leadership on either side of the aisle. And, while the government persists in cracking down on political activists and insurgents, the latter seem resolved to resist and fight back to the last ounce of their blood. It is rightly said, "as hunters have learned to shoot without missing, birds will have no choice but learn to fly without perching."
Consequently, our people are hurting. Worse still, both the government and the separatist forces seem to be on extreme ends of the political spectrum. Clearly without any strategies or plans for a resolution, an already precarious economy is worsening by the day, while armed bandits continue to terrorize and harass hard working civilians.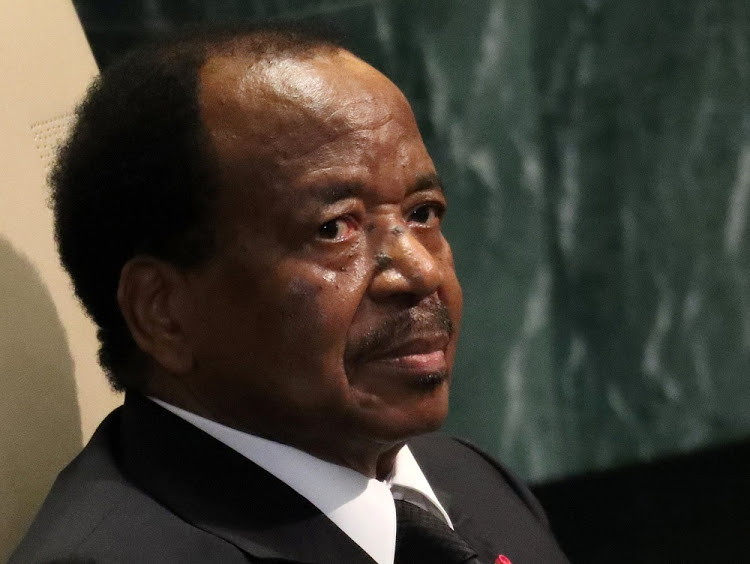 Brief theoretical framework
There is urgent need for public policy mediation, which should include revisiting the political roots of the problem in a spirit of dialogue, conferences and negotiation. "In several Western democracies, attempts have been made to find a way out of these problems by trying out new forms of conflict resolution based upon negotiation and participatory procedures such as policy dialogue, consensus conferences, participatory technology assessment, mediation, or facilitation" (Holzinger, 2001).
The benefits of policy mediation and negotiation are enormous; it brings together policy experts from international platforms who will forge the path to a lasting resolution. Usually policy mediation fosters deliberations among parties that represent every aspect of a situation, supported by expertise as needed, resulting in agreements that avoid unintended consequences (Podziba, 2019).
Another important benefit of policy mediation is face-to-face deliberations that promote civil discourse. This is quite different from the vitriolic attacks and incivility that we have also witnessed on social media platforms, spewed by both the government spokespersons and opposition groups.
Negotiation and policy mediation are bedfellows, encouraging the willingness of both parties to shift positions with a clear focus on a win-win outcome. During successful negotiation, emotions are separated from the factual basis of the problem, shifting the focus to the benefits without the pride of clinging to positions. Lines of communication are opened, paving the way toward rational analysis of arguments, discussion of concessions and pursuit of compromise to the benefit of everyone.
Understandably, the ruling government has an uphill task in initiating dialogue with diverse opposition groups, some of which have been tagged as terrorists. This must be dealt with initially as it is the outcome of the delegitimization of the premier civil rights consortium. A committed public relations bureau of the government with sound knowledge on the issues should identify the main rival groups and extend an invitation to them.
What must we do?
Amidst these tumultuous times, political leaders need to rise beyond personal feelings, hurt, and mistakes of the past and look at the bigger picture: the future of our children, peace, and stability are priceless. It is time to demonstrate true leadership by involving the grassroots in a process of dialogue that can bring real change in Cameroon. Richard Box (1998) explains that finding a way to equitably resolve differences is a key interpersonal skill, opening the door to more citizen-oriented governance. For elected leaders and public service practitioners, this means a flexible attitude toward change, shedding of protective feelings of personal turf, and a willingness to engage in open dialogue on issues facing the community (as cited in Denhardt et al., 2014).
The time for blame games is over. It is urgent for warring factions to come to the negotiating table in a spirit of sincere dialogue that allows deliberations on all options including federalism. The current efforts being made to host an All-Anglophone Conference (November 21-22) is commendable. These kinds of initiatives – notably dialogues led by civil society, whether secular or religious – should get strong support from governments and international organizations, including the U.S., the European Union, the African Union, and even the Vatican. The International Crisis Group has recommended the Catholic Church as potential mediator of the crisis.
There is need for a neutral arbiter in the policy mediation process. This is no longer an internal affair as often claimed by some overzealous political pundits. The constant refrain by Anthony Guiterez, Secretary General of the UN, that Africans should solve their own problems, is unrealistic, perhaps even bizarre. We would be repeating mistakes of the past to the detriment of human life and human dignity.
A decentralized form of government should be considered to better serve the needs of the people, which would devolve power and control to the local communities, limiting the concentration of management of the nation's resources in the hands of a few high-positioned officials. By shifting control rights from the central bureaucrat (who otherwise acts like an unregulated monopolist) to a local government, decentralization typically tends to expand service deliveries as authority goes to those more responsive to user needs (Bardhan, 2002).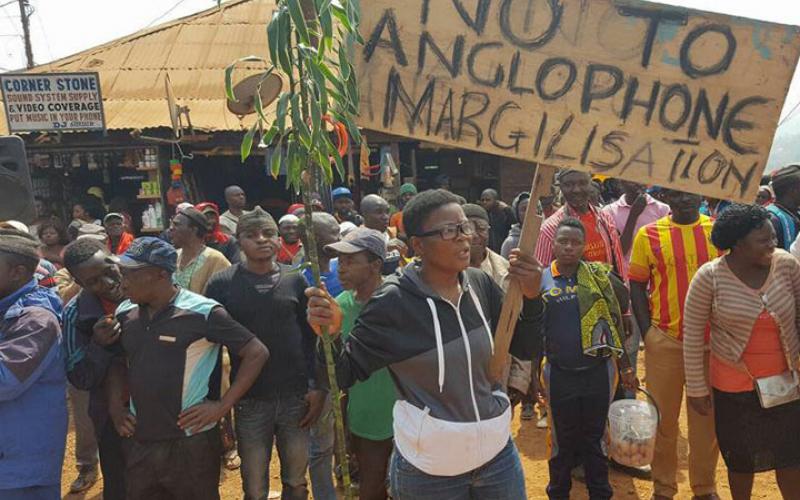 In conclusion, our nation must strive toward good governance. Most armed conflicts in Africa are caused by bad governance. All over the world, people naturally rise against regimes that deprive them of their rights and privileges due to institutional corruption. In retrospect, armed conflicts in Nigeria, Mali, Sudan, Liberia, just to mention a few, were all linked to bad governance. The United Nation Children's Fund notes, "corruption and bad governance were among the causes of war. The majority of the people had no voice in the government and no opportunities in life and so they were easily provoked to violence" (as cited in Yiew et al., 2016). Good governance is key to mitigating armed conflict. Empirical studies show that countries that uphold democratic principles, where corruption is under control, where law and order is maintained, where the people are served accordingly, are less vulnerable to armed conflicts (Yiew et al., 2016).
References
Bardhan P. (2002). Decentralization of governance and development. Journal of Economic Perspectives, 16(4), 185–205. Retrieved from https://pubs.aeaweb.org/doi/pdfplus/10.1257/089533002320951037
Birkland, T. A. (2015). An introduction to the policy process: Theories, concepts, and models of public policy making. Routledge.
Denhardt, R., Denhardt, J., & Blanc, T. (2014). Public administration: An action orientation (7th ed.). Cengage Learning
Holzinger, K. (2001). Negotiations in public-policy making: Exogenous barriers to successful dispute resolution. Journal of Public Policy, 21(1), 71-96.
Konings, P., & Nyamnjoh, F. B. (1997). The anglophone problem in Cameroon. The Journal of Modern African Studies, 35(2), 207-229.
Podziba, S. L. (2019). Conflict, Negotiation, and Public Policy Mediation in the Trump Era. Negotiation Journal, 35(1), 177-181.
Staff, C (2018). Cameroon cardinal helping organize conference to tackle Anglophone crisis. Retrieved from https://cruxnow.com/global-church/2018/08/04/cameroon-cardinal-helping-organize-conference-to-tackle-anglophone-crisis/
Yiew, T. H., Habibullah, M. S., Law, S. H., & Azman-Saini, W. N. W. (2016). Does bad governance cause armed conflict? International Journal of Applied Business and Economic Research, 14(6), 3741-3755.
*Rev. Wilfred Emeh is a doctoral student in Public Administration at the West Chester University in Pennsylvania. His area of concentration is governance and armed conflict in Africa