Veteran Egypt goalkeeper El-Hadary eyes World Cup history
By Tarek Talaat
Egypt goalkeeper Essam El-Hadary, who at 45 could become the oldest man to play at a World Cup, says he hopes his story inspires others to follow their dreams.
El-Hadary is desperate to make Egypt's squad for Russia where he hopes to make his World Cup debut.
"I'm very happy to play at the World Cup, and that is a message to all footballers and others around the world, that you should believe in your dreams and fight to make them come true," El-Hadary told BBC Sport.
"My age is 45 years old, but for me, this is just a number on paper.
"I train hard every day, I don't know what the word 'impossible' means. I will keep fighting until the World Cup to have the chance to play and defend my homeland colours," he added.
Faryd Mondragon of Colombia became the oldest man to play at the World Cup when he featured against Japan in Brazil in 2014 aged 43 years and 3 days.
El-Hadary, who currently plays for Al-Taawoun FC in the Saudi Professional League, says his late father's memory is pushing him to break that record.
"My father who passed away told me that his dream is to watch me playing at a World Cup and I want to make my dad proud.
"I've won many titles, but I have not played at a World Cup and this is the dream I want to make true, that is my main objective."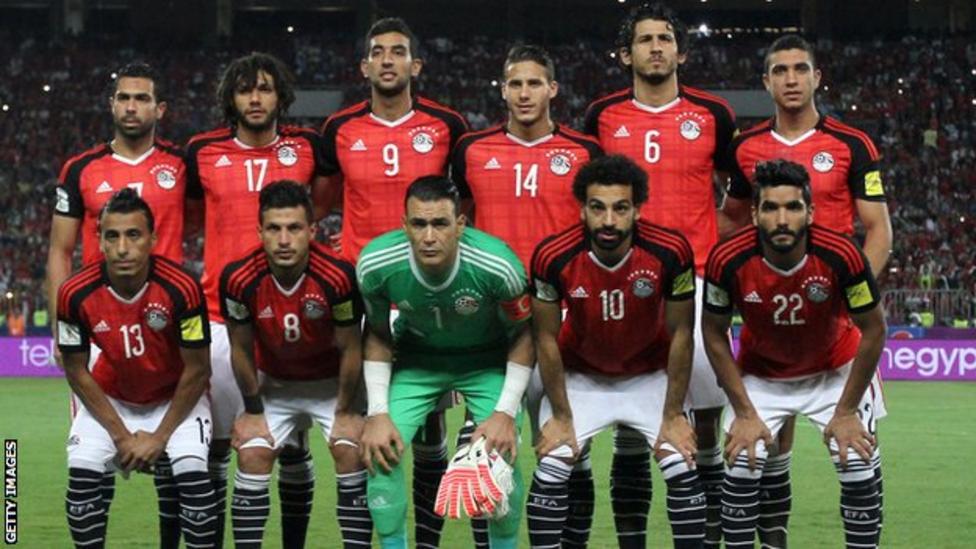 Egypt qualified for the World Cup thanks to a 95th minute penalty from Liverpool's Mohamed Salah in a 2-1 victory over Congo Brazzaville.
El-Hadary says Salah's phenomenal season has motivated the whole Egyptian side.
"I'm so proud of what Mohamed Salah keeps doing – he's started a new era for Egyptian players.
"He changed the way that Egyptian players think and now many players have decided to search for clubs in Europe – even small clubs.
"They want to follow in Salah's steps because what he's done will make many clubs around the world trust in Egyptian players."
Egypt have been drawn in Group A for the World Cup where they will face hosts Russia, Saudi Arabia and Uruguay.
"All the teams in our group are very strong. Saudi Arabia is an Arabic team and our matches with them will be very interesting, so it will not be easy.
"Russia will play in front of their fans and in their grounds, and when you talk about Uruguay you talk about an amazing team and big names like Edinson Cavani and Luis Suárez, so it will not be easy at all."
*BBC