George Weah sworn in as Liberia's president
Former international footballer George Weah has been sworn in as president of Liberia.
"I have spent many years of my life in stadiums, but today is a feeling like no other," President Weah told crowds in the capital Monrovia.
It is Liberia's first transition between democratically-elected leaders since 1944.
Mr Weah thanked his predecessor, Ellen Johnson Sirleaf, for bringing peace to the country after years of civil war.
In his inauguration speech, Mr Weah said he couldn't offer any "quick fixes" but rather steady progress towards the goals of Liberians.
His biggest priorities, he said, would be to fight corruption and pay civil servants "a living wage," and show the private sector that Liberia was "open for business".
Tens of thousands of people attended the inauguration at the Samuel Doe Stadium in Monrovia, with many queuing for hours to enter.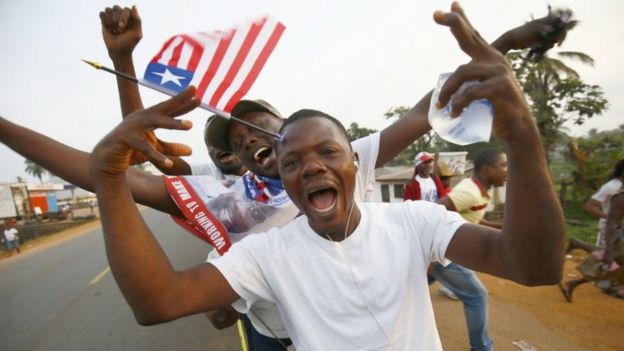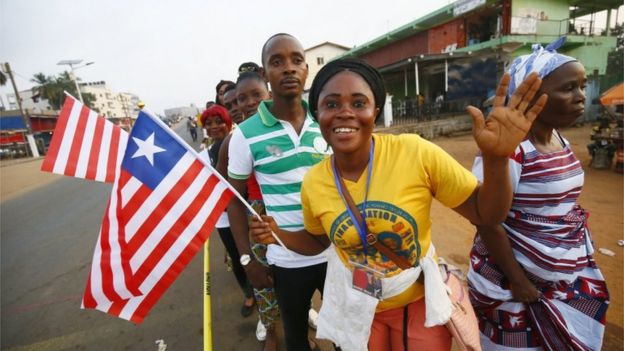 President Weah took the oath of office soon after 13:00GMT in front of an estimated 35,000 people.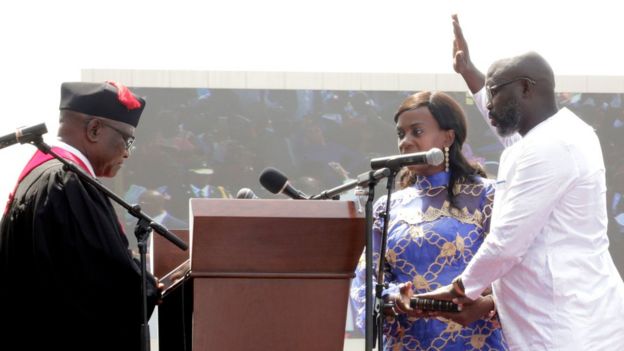 Cameroonian football legend Samuel Eto'o watched the historic moment, along with the presidents of Ghana, Gabon and Sierra Leone.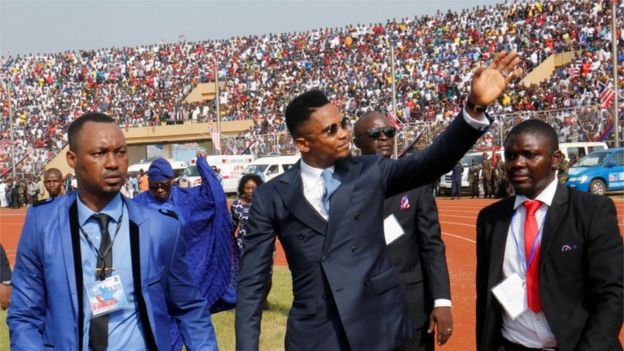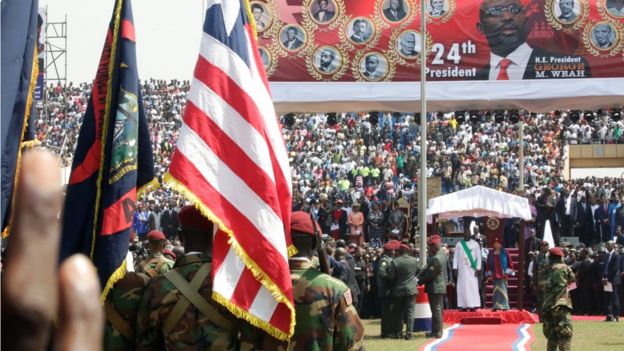 Liberia's outgoing President Sirleaf attended the ceremony. Mr Weah thanked Mrs Sirleaf, Africa's first female elected head of state, for "laying the foundations on which we can now stand in peace".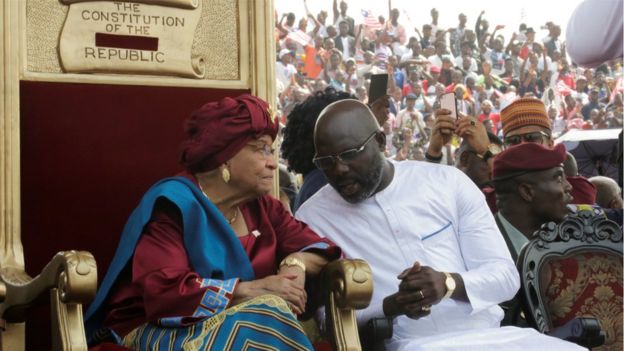 *BBC