Angola's ruling MPLA wins parliamentary election, commission says
Angola's ruling MPLA party has won the country's parliamentary election, provisional results suggest.
The party received 61% of votes cast during Wednesday's ballot, the Angolan electoral commission said on Friday.
The opposition Unita party, which received 27%, disputes the commission's count.
João Lourenço will take up the presidency, after an election marking the end of nearly four decades in power for President José Eduardo Dos Santos.
The electoral commission says 98% of the country's votes have been counted.
However, voting in the election does not end until Saturday due to delays in getting the ballot papers to more than a dozen polling stations in remote areas.
But with the MPLA taking such a commanding lead, the outstanding ballots will not change the outcome.
Angola's Casa-CE alliance party gained nearly 10% of the vote.
Angola is one of Africa's largest oil producers, but it is struggling to recover from a 27-year-civil war between the MPLA and Unita and most people live in poverty.
Mr Lourenço, the former defence minister known as JLo, was the MPLA candidate to succeed Mr Dos Santos.
However Mr Dos Santos, whose 38-year reign makes him the world's second-longest serving president, will remain in control of the party.
His children also still hold several key positions of authority.
Who is Joao Lourenco?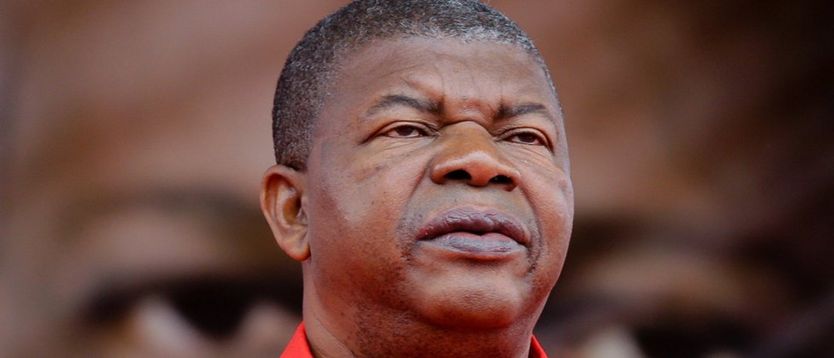 Active in MPLA struggle against Portuguese colonial rule as a teenager.
Part of first group of guerrillas to enter Angolan territory from Congo-Brazzaville
Received military training and studied history from 1978 to 1982 in the former Soviet Union
General in the Angolan Armed Forces in post-independence civil war
Defence minister since 2014
Said to be one of the few Angolan generals and politicians free of allegations of involvement in major corruption scandals
Married to Ana Dias de Lourenco, a former World Bank official, who has held several positions in government as minister. They have six children
Small white dog appears in Facebook photos
Known as JLo
Is Dos Santos really giving up power?
---
On Thursday, Unita, whose Isias Samakuva had been the main challenger to Mr Lourenço, said it had carried out its own count and that its results were very different from those announced by the commission.
The MPLA has been the only party in power since Angola's independence from Portugal in 1975.