South Sudanese Rebel Machar to Become Vice President This Month
By William Davison*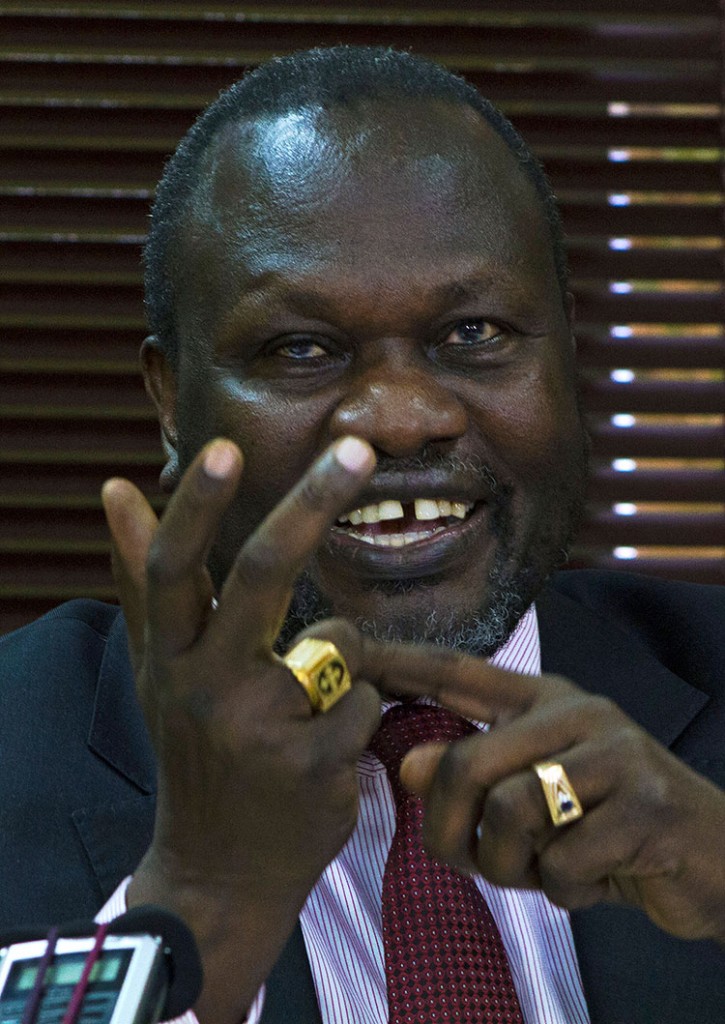 South Sudanese rebel leader Riek Machar plans to travel to the capital, Juba, this month to become vice president in a transitional government aimed at ending more than two years of conflict, his deputy spokesman said.
The return of Machar, the head of the main insurgent group, to the country's leadership has been planned since he and President Salva Kiir signed a power-sharing agreement in August. Civil war that broke out in December 2013 in the oil-producing country has left tens of thousands of people dead and forced more than 2 million to flee their homes.
Kiir tested the delayed peace process in December when he decreed that the number of regional states would be increased from 10 to 28. That issue will be discussed after the transitional government is formed, Machar's deputy spokesman, Nyarji Jermlili Roman, said by text message on Monday in response to questions.
Clashes took place last month in three regions of South Sudan, according to the internationally-backed monitors of the peace deal. The nation seceded from Sudan in 2011 and has Africa's third-largest crude reserves.
*Source Bloomberg