African Union chief Dlamini-Zuma to step down in July, linked to ANC leadership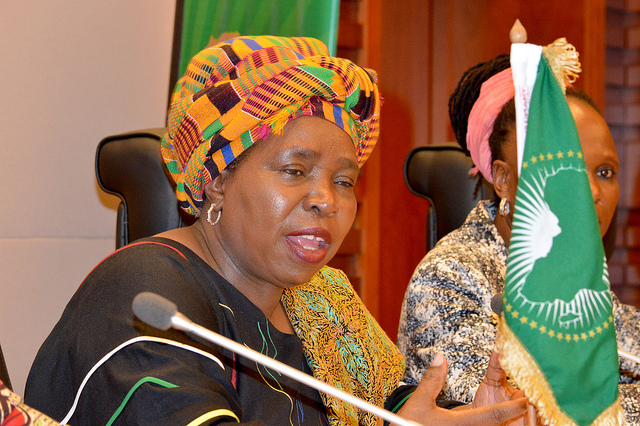 ADDIS ABABA (Reuters) – African Union Commission head Nkosazana Dlamini-Zuma, who is tipped to take over the leadership of South Africa's ruling African National Congress, will step down at the end of her four-year term in July, her spokesman said on Wednesday.
Dlamini-Zuma did not submit an application to remain as chairperson for a second term before the deadline for candidates closed last week, Jacob Enoh Eben said.
"She is not seeking a second term as chair of the African Union Commission," he said.
The decision was personal, he said, without giving details.
Dlamini-Zuma's is a leading candidate to succeed South African President Jacob Zuma, her ex-husband, as ANC leader.
She served as home affairs minister in Zuma's cabinet before becoming the first female head of the Addis Ababa-based bloc's executive arm in 2012. She had also previously served as minister of health and of foreign affairs.
Zuma, who is expected to stay president until an election in 2019 and is likely to be influential behind the scenes in picking a new ANC leader at a conference in 2017, is expected to support Dlamini-Zuma.
Deputy president Cyril Ramaphosa is seen as another strong candidate to replace Zuma as party head and has the support of powerful business lobbies.
The African Union is expected to name Dlamini-Zuma's successor at a heads of state gathering in the Rwandan capital Kigali in July. The bloc is yet to disclose the names of contestants vying to replace her.