AfDB scouts for viable energy models for power-starved Africa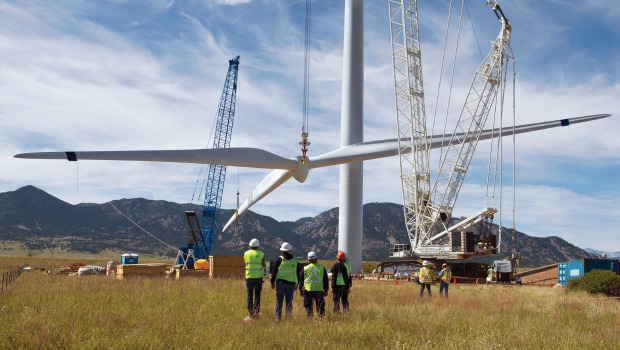 Abidjan, Côte d'Ivoire, April 1, 2016 – A major preoccupation of the just-concluded visit to Asia by an African Development Bank team led by its President, Akinwumi Adesina, was the search for an efficient energy system that can be easily adapted in some of the most energy-starved African countries.
Energy is at the top of the Bank's High 5 priorities – Light up and power Africa, Feed Africa, Industrialise Africa, Integrate Africa and Improve the quality of life for Africans. It seeks to tackle one of the most daunting challenges to the continent's development – energy poverty among its 640 million people. More than half of the continent's population do not have access to electricity.
To reverse this situation, the Bank unveiled its New Deal on Energy for Africa, and launched a Transformative Partnership on Energy at the World Economic Forum in Davos, Switzerland, in January 2016.
In this regard, the Bank has since begun to identify reliable partners and businesses that can help to achieve universal access to electricity in Africa by 2025.
Two important entities visited during the Bank mission to Asia were the Isogo Power Station in Yokohama, Japan, and Seoul Thermal Power in Korea. Both plants are among the world's best examples of the use of clean coal technology to produce electricity.
Isogo, for instance, demonstrates that it is possible to build a 600 MW coal-powered electricity plant over a 12-hectare piece of land in four years that can provide almost the same amount of power currently consumed in Nigeria. Such a development would be transformative in those parts of Africa that enjoy only the rare glow of an occasional lightbulb amidst a sea of darkness.
It also serves as a viable proposition for the use of omnipresent but despised coal that can enable poor nations to deliver affordable energy to millions of people with funding from multilateral development institutions that are averse to funding power generation from fossil fuels.
The Isogo thermal power station comprises two 600-MW plants upgraded in 2002 and 2009, respectively, replacing their predecessors built in the 1960s, and doubling power generation and efficiency.
The plants were built by J-POWER, a wholesale power generator and wire company established by the Japanese government in 1952 and privatized in 2004. Owned by Electric Power Development Co., Ltd. (EPDC), J-POWER and distributes wholesale energy from principally hydroelectric and fossil-fueled plants to 10 utilities located across Japan.
Its attractiveness for some African countries derives from the "build, scrap, build" approach, which makes it possible to replace existing plants without disruption of electricity provision; effective territorial space management and efficient delivery of clean energy.
According to J-POWER officials, inside space-saving tower-type boilers, the compact plant burns pulverized coal to heat water flowing through thousands of narrow pipes, which channel the steam to turbines. In the more advanced Unit 2, this generates a main steam pressure of 25 mega pascals at a temperature of 600 °C, after which the steam is then recycled and reheated to 620 °C. (The steam in Unit 1 runs at 600 °C and is recycled and reheated to 610 °C.)
This high-temperature, high-pressure process is called ultra-supercritical (USC) steam generation. The critical point is the temperature and pressure at which water and steam become indistinguishable, and USC steam is well past this point. The higher temperature and pressure make the plant's operation more efficient at converting heat to electricity.
Thus the plant can achieve a gross thermal efficiency as high as 45%, resulting in 17% reduction in carbon dioxide.
For their part, the Korean Electric Power Corporation (KEPCO) and Korea Midland Power Corporation pride themselves on state-of-the-art power generation and distribution technologies at home and abroad.
For instance, KEPCO's 1.5% and 2.03% transmission and distribution loss rates, respectively, and 10.26 minutes per year household blackout rate would be a welcome change for those energy impoverished regions in Africa.
*AFDB